We spend so much time in front of the screen and let's admit it – we sometimes feel the burn out! One of the things that I do (when I take a break) is to play online games. Not those that you spend money on, but the FREE ONLINE games using any browser. I just recently discovered this site – Mortgage Calculator Money games and it's so much fun and addicting! I go to that site when I need a break from my work or when I just want to regroup.
Ever since I was small, I dreamt of becoming a cashier in a supermarket. I think, up until now – it's something that fascinates me. I know, it's quite a boring redundant task – but I always wanted to punch numbers on a cash register, hear the sound of the cash drawer opening. I come from the generation where we still experienced the old manual cash register. So it's just but wonderful to discover the game – Grocery Cashier!

It's a fairly easy game to play. It's you do the usual tasks a cashier does – total all the purchases, accept the payment and give change when there needs to be. I am enjoying this game so much because it's a no brainer, it's just something to keep your mind off things for a short while. Try it, it's fun! I had so much fun, so much fun that I caught myself playing for an hour! Hahaha.. Well, I deserved that break AND it helped me to have some fresh energy to do the tasks I needed to have done that day. Look at the screenshots I took! The game is so simple that even your children can enjoy playing it!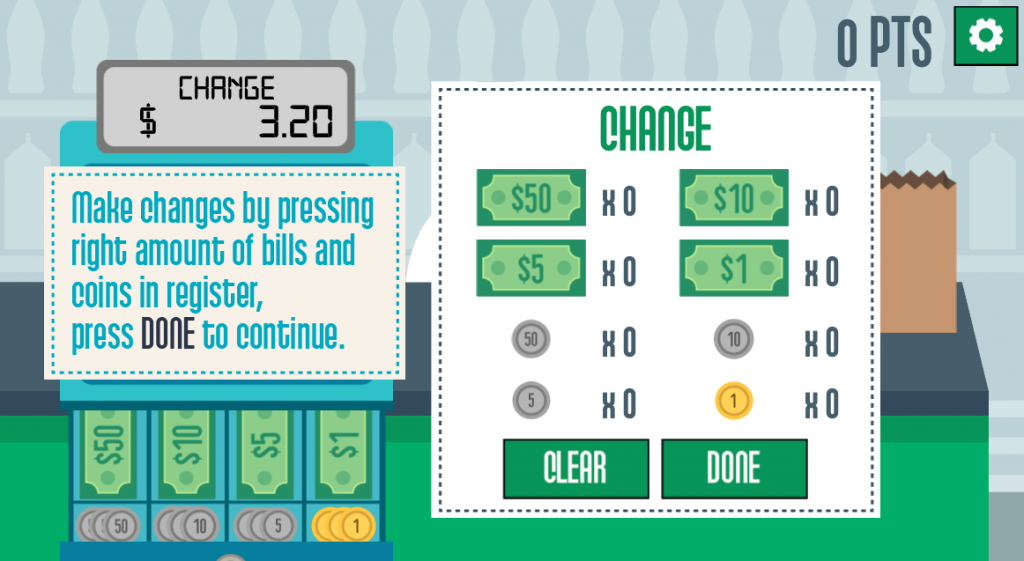 But wait, there's another game that I really enjoyed. I'm sure you all know that I like to cook, and I find it amusing that there are games that will make you a cook in a restaurant or diner. I'm so glad that I won't need to download a game that takes so much space on my phone – I can just open my browser and play it online! Introducing – Cooking Street!
It's a fun take on the cooking virtually and serving out the orders of your customers. I have always enjoyed this type of game. It somehow challenges me to be able to multitask as the level progresses, it trains me to be more efficient in cooking the orders and serving them within the time given. I know it may look simple, but believe me – try it for the first time and you'll feel anxious that you'd want to get better, faster with more efficiency.
I can't explain why but these two games are what I play often and enjoy more than most. Whenever I want to take a breather from work, I just go to https://www.mortgagecalculator.org/money-games/grocery-cashier/ or and https://www.mortgagecalculator.org/money-games/cooking-street/ and play for a few minutes to get re-energized and refresh.
There are so many more games available on the site, https://www.mortgagecalculator.org/money-games/ do check it out, and I am very very sure that you'll get to enjoy at least one game (I feel that you'll get to enjoy a LOT of them).
Start playing!