Tokyo Disneyland is the FIRST Disneyland that I went to. I have so many good memories of that Tokyo, Japan trip and memories I forgot I had started to flood through when I brought my children back to Tokyo Disney.
From my first trip in the 80's, Tokyo Disneyland is a bit different now. Well, they layout is fairly the same, but there are new additions – the rides and attractions. I remember during our last trip in 2019, the iconic castle was being renovated.
I'm glad that I am able to bring my children to the first Disneyland that I ever went to. I am very lucky that Panget continues to take us to this magical place whenever we could, and for that I am eternally grateful – Love you, Panget! (minsan lang yan! hahahaha!)
Yesterday, while we were at my Ama's (lola's) house for our Christmas celebration, I was giddy to see that my aunt set Disney placemats for the children. I suddenly smiled and realized how old the placemats were. I turned them around and surprise surprise! It had the map of Tokyo Disneyland circa 1980's! I was just amazed, surprised and very much excited that I called Kailee and Connor to see it immediately. They were also shocked to see how simple it was back then. We then started pointing out where the new rides were. What a wonderful discovery it was to see this placemat, it was such a delightful surprise.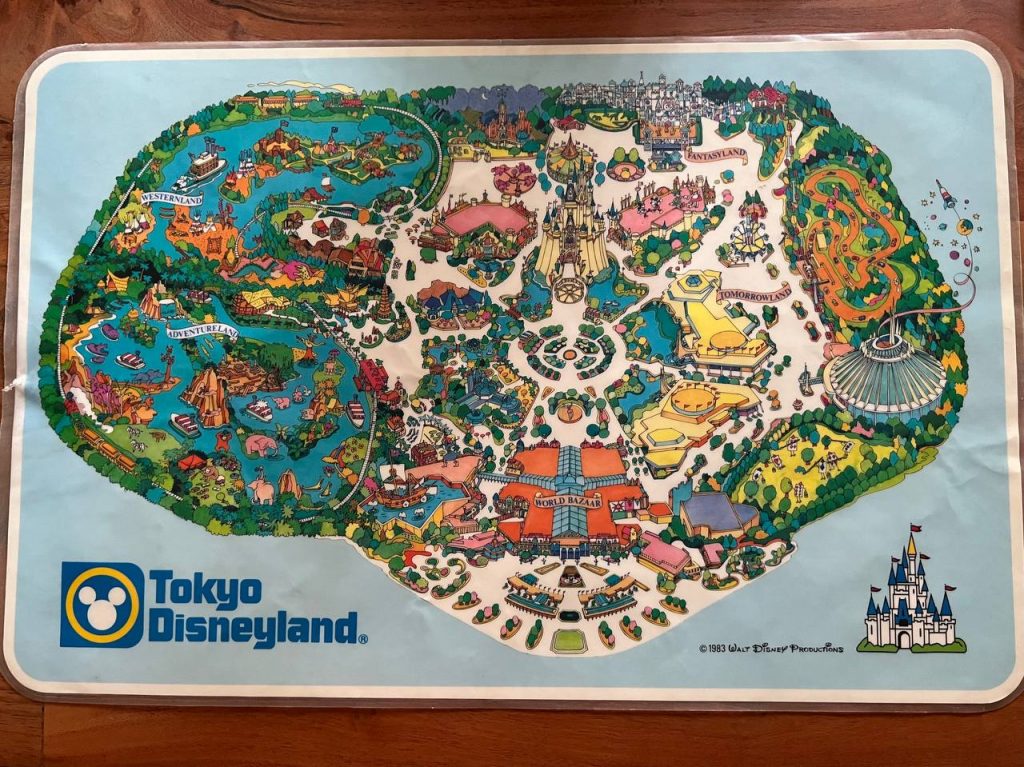 On Christmas day, I received sad new of an uncle, a family friend who passed away. This uncle, uncle Oliver is very dear to me for the simplest of reasons – he's the friend of my mom's that was with us in this Tokyo Disneyland trip. His family is close to my heart because of the memories that came with it. That particular family trip that I enjoyed immensely and how loved and cared of I felt whenever I was with them. I am so grateful that we had that trip together, it was filled with good memories and laughter that I still have with me now that I am 42.
Thank you Uncle Oliver for being so kind, generous and loving. THANK YOU because that made all the difference to me. Thank you Uncle!