When I was little, I used to see my mom, guama and aunt cook in the kitchen. I found it amazing, that they have this idea in their heads on what to cook for us. I remember my guama had small bits of plastic that when opened contained shirmp and cooked pork fat. I asked her what it was for, and she told me that it was to add 'flavor' to the dish whatever it was. I don't remember seeing her look at any cook book or a paper with recipe. She just whipped them all up!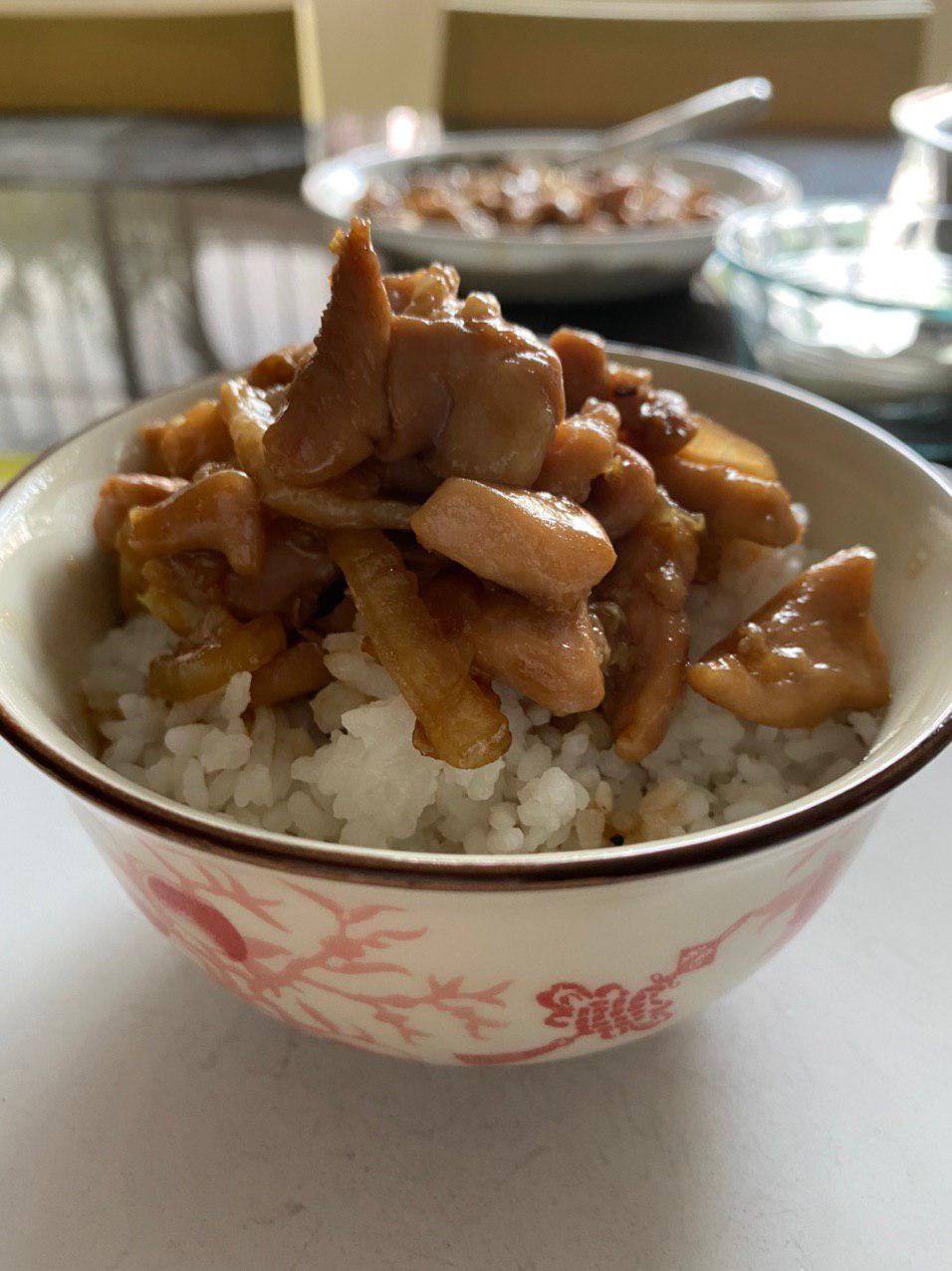 When I got older, I became interested in baking – baking because I was afraid of splattering oil. So I stuck to baking for a while. It was only when I got married that I had to dive in and cook. When my Panget and I were newly married, we didn't have a helper during the weekend, so I had to step up. There were times that we didn't have a helper at all (we borrowed my mom's helper to clean), so I had to do all the cooking. It was there that I learned to whip something up with just ingredients that I saw in the ref, pantry and kitchen. There was no clear cut recipe as I was winging it all the time. One of my favorite dishes to make is this Chicken Stir Fry, I'm sharing my recipe!
Chicken Stir Fry
1 large onion sliced (you can use smaller onions, but I like onions kasi)
2 cloves Garlic (pounded, I honestly use more because I like garlic!)
Cut up chicken fillets (I prefer thighs, but you can use breast fillets)
Lee Kum Kee Premium Soy Sauce
Shao Xing Wine
Cornstarch
I don't have exact measurements so just wing it!
Step 1
In a bowl, put the cut up chicken, add a little cornstarch maybe a teaspoon to coat the chicken (my mom taught me this, she says the chicken becomes softer – and it does! Plus it thickens the sauce!),
Pour the Lee Kum Kee Premium Soy Sauce (maybe 1 Tablespoon?) and also a tablespoon of Shao Xing wine. Mix it up and set aside.
Step 2
Heat your pan with oil, then cook the onions.
You can cook it through and through, or you can wait a minute or so. I like my onions with a bite, so after counting 30 seconds, I add the chicken with the marinade.
Step 3
Stir fry, just keep on stiring it.
You will notice that the chicken might be dry – you can add more soy sauce and shao xing wine. Taste and add so you'll know when to stop.
Don't worry about it being salty, it wont' be as the recipe didn't call of any salt.
I usually add more soy sauce and wine
Step 4
Add the pounded garlic.
Stir fry some more, maybe a minute.
Serve and enjoy!! I like how I didn't need to add salt to the dish because the soy sauce more than made up for it. As for the sweetness, it was balanced by the shao xing wine. Easy peasy, right?
For variation, you can use pork and you may also add red/green bell peppers
You may season with black pepper if you like