Vitamins is something that I find hard to give the kids. So many factors to be honest – the taste, the smell and the consistency. I once found one type that they liked – but after a few weeks, they refused taking it because it was nakaka-umay. Strange to be honest, because when I was younger – I don't remember having a choice of which to take – it was a *force it on yourself kind of thing* and I always thought it was like that all the time.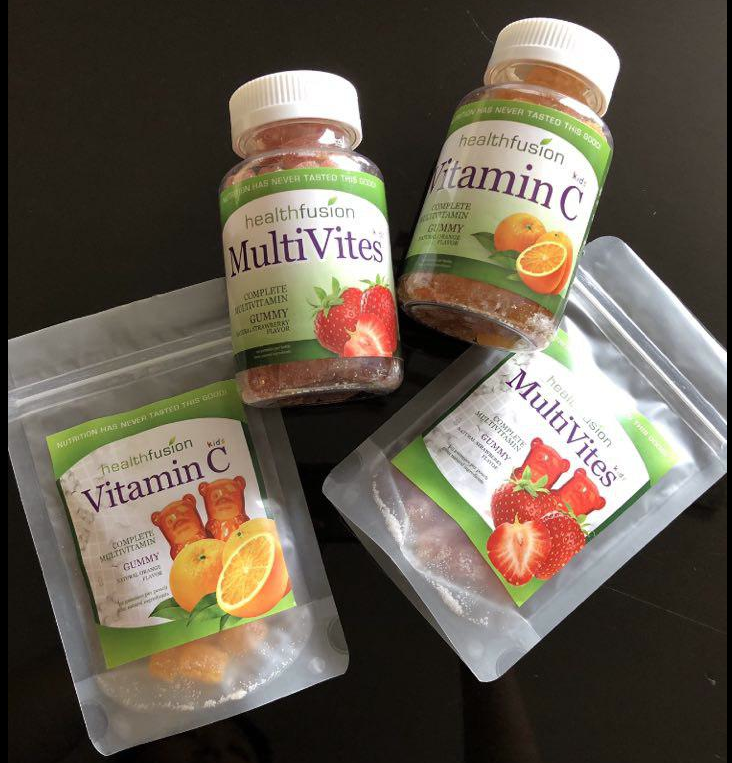 A few months ago, I received a care package from Health Fusion – inside the package was gummyvites, gummy vitamins for the kids. The looked really cute and are packed very nicely and appropriately. I was honestly skeptical that my kids would willingly take it, but they did! They liked it so much that they would remind me EVERYDAY to give them one. It's something that's quite surprising since it was a pain having them drink vitamins every morning before school. But with Healthyfusion's gummyvites – they welcomed and even ask for it EVERY SINGLE DAY. I told myself that I would finish at least 3/4 of our given supply before I make a review. I know I won't be able to see the effects immediately and it won't sound reliable and accurate if I review it when the kids have been taking them for less than a month. Now that they have been taking if for a month or so – I can finally make an honest to goodness review. So, what do I think about Health Fusion's Gummyvites? Well, they're very good! Taste wise, the kids love it – without question. They ask for it and even go as far as reminding me EVERY SINGLE DAY. They have their preference – Kailee likes the strawberry which is the Multi-Vites while Connor is partial to the orange flavored Vitamin C. They still had to take one of each kind everyday but no complaints at all. They actually look forward to it. Hahaha!! 🙂 An honest to goodness observation is that the kids make me KULIT to have them take it, there are times they would trick me into giving them more. It's THAT GOOD! For about a month now, the kids have been in good health. They have been in school for more than a month now and so far, I am very happy to report that they've been quite healthy. No scare of coughs or colds or anything more. I would like to think that the gummies have been very helpful to their health which is really very very good, right? One of my concerns is that when they start school – they would be exposed to so many germs and it's just but natural to them to get sick from time to time. But crossing my fingers (and toes) because, so far – so good!
These are the Vitamin C, orange flavor – Connor's favorite!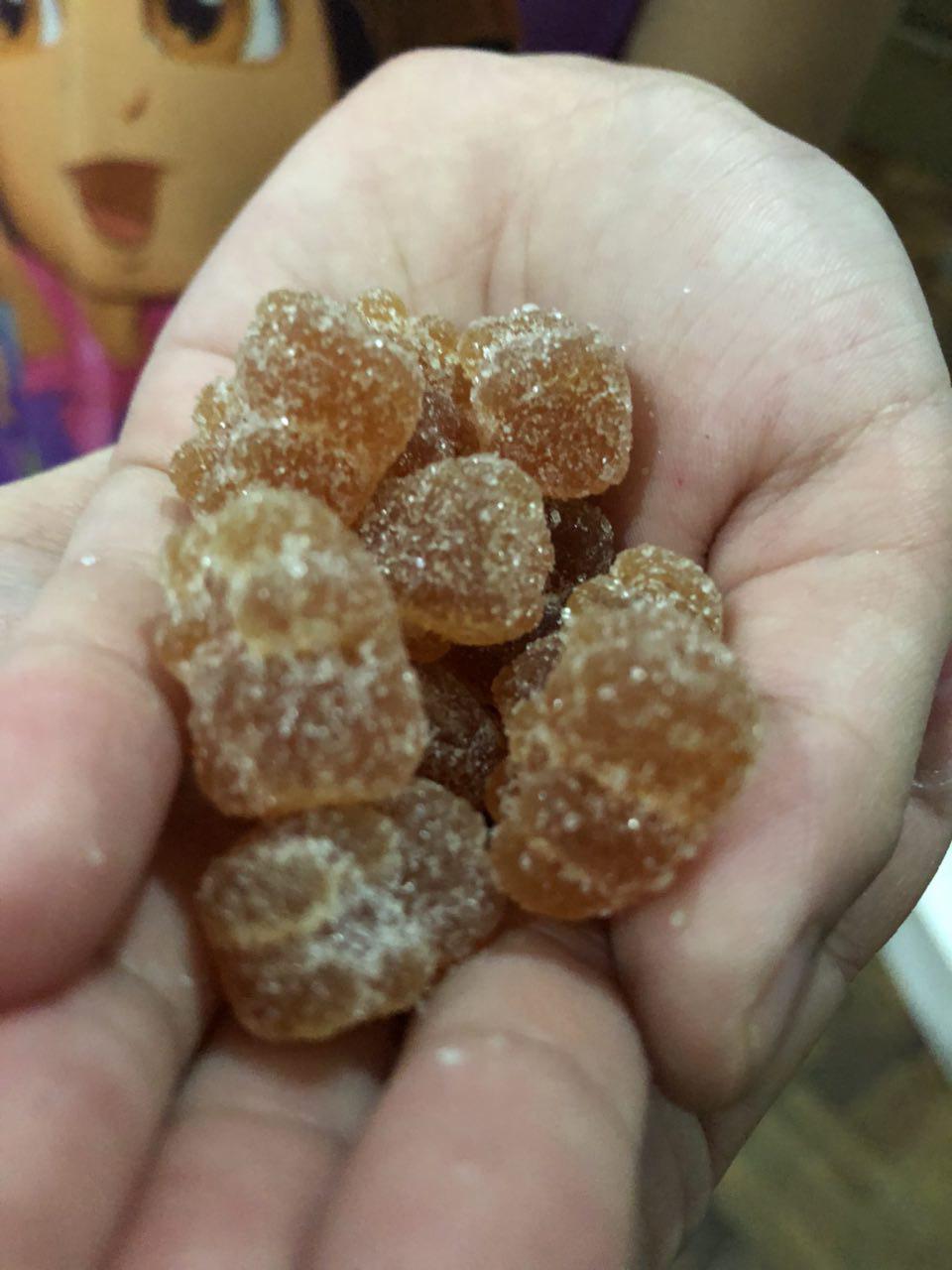 These are the Multi-Vites, it's Strawberry flavor and Kailee LOVES it!
So do I recommend this product? HELL YES! I do, HIGHLY recommend this product because it's easy to give, it's economical, it's made with natural ingredients and the kids love taking it! There is no drama nor force to ask them to take it, they WANT to take it, they're very willing to have it everyday! If you want to try it, you can buy their vitamins in pouches. I loved this idea because it doesn't force you to buy a lot, but believe me – you will want to buy more after this because the kids really really love it! They will be the ones to make you kulit to give them vitamins! Hahaha.. Prices are as follows: Bottle of 90's is P599 each (Promo is buy 2 bottles for P1,000 + Free Shipping!) s Pouches of 30's is on introductory price of P250 per pouch To order, you may check out their: Facebook Account – Health Fusion PH Instagram Account – healthfusionph Send them a Direct Message to order or send an email to healthyfusionph@gmail.com You may get them at Boardwalk and on LAZADA!! Stay tuned as these gummyvites will soon be available in drugstores! Yeyness!
GIVEAWAY! GIVEAWAY! GIVEAWAY!
The wonderful team behind Health Fusion has partnered with me to host a GIVEAWAY!
There will be ONE winner (with a Metro Manila address only) that will receive
(1) one pouch of – Multi-Vites
(1) one pouch of – Vitamin C
Mechanics are SIMPLE:
a) Just LIKE their FB Page & follow them on Instagram
b) Share this giveaway on your social media accounts (FB and Twitter)
Don't forget to use the hashtag #candishhhXhealthfusionph
This giveaway will RUN from today until 11:59PM of August 15, 2018
c) Leave your name, a VALID email address and the URL of your shares in FB and Twitter on the comment section here OR on my FB page. ONE ENTRY PER PERSON!
Just make sure you have a Metro Manila mailing address
(please do not ask me to shoulder the shipping fee if you're outside of Metro Manila)