PRESS RELEASE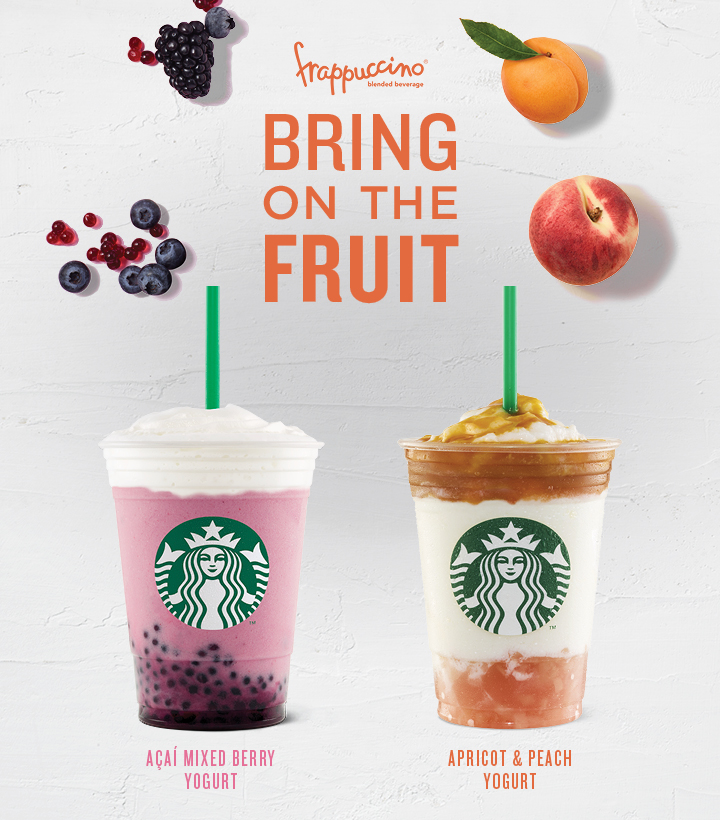 Bring on the fruit with new vibrant Frappuccino® flavors from Starbucks
Summer's here to stay as Starbucks brings you two of its refreshing Frappuccino® blended beverages! Find yourselves sipping endlessly as your savor these vibrant and fruity flavors.
Starting July 24, Starbucks will serve up two fruit-forward Frappuccino® blended beverages—Apricot and Peach Yogurt Frappuccino® and Açaí Mixed Berry Yogurt Frappuccino® for a limited time only.
The Apricot and Peach Yogurt Frappuccino® packs two mouth-watering fruits in three gorgeous layers, creating one cup of yogurt goodness. The multi-layer of flavors unfold as you sip – from succulent peach jelly with real bits to a creamy, tangy yogurt blend drizzled with zesty apricot sauce.
Making a return this season, the Açaí Mixed Berry Yogurt Frappuccino® is a pretty, light purple, Açaí berry-infused drink with pearls that burst with mixed berry flavors, topped with velvety milk foam for that added creamy texture.
Available for an initial activation of Php300, the new Summer Shades Card is a cool addition to your collection that will make you want to head out, travel and relish the end of summer.
BringStarbucks to your next adventure with the latestcollectionof tumblers that will trigger anyone's wanderlust. The collection features a bright palette with fun, adventure-inspired prints that are sure to add color to any journey.
The rainy days are here but it almost feels like the season of sun is here to stay. Head over to your favorite Starbucks to dive into the last act of summer!
Waaait! There's more! A new Starbucks card!! Wooohoooo!!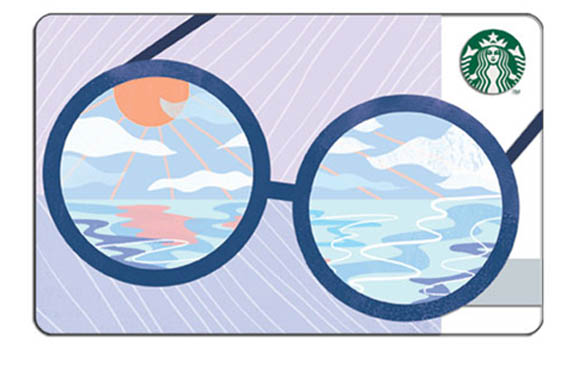 Available for an inital activation of P300!