Yummy yummy yummy, I've got LOVE in my tummy. I heard Phoebe Buffay say it in Friends and true enough, I've got YUM in my tummy. All thanks to #SoftShellCrabsPH!!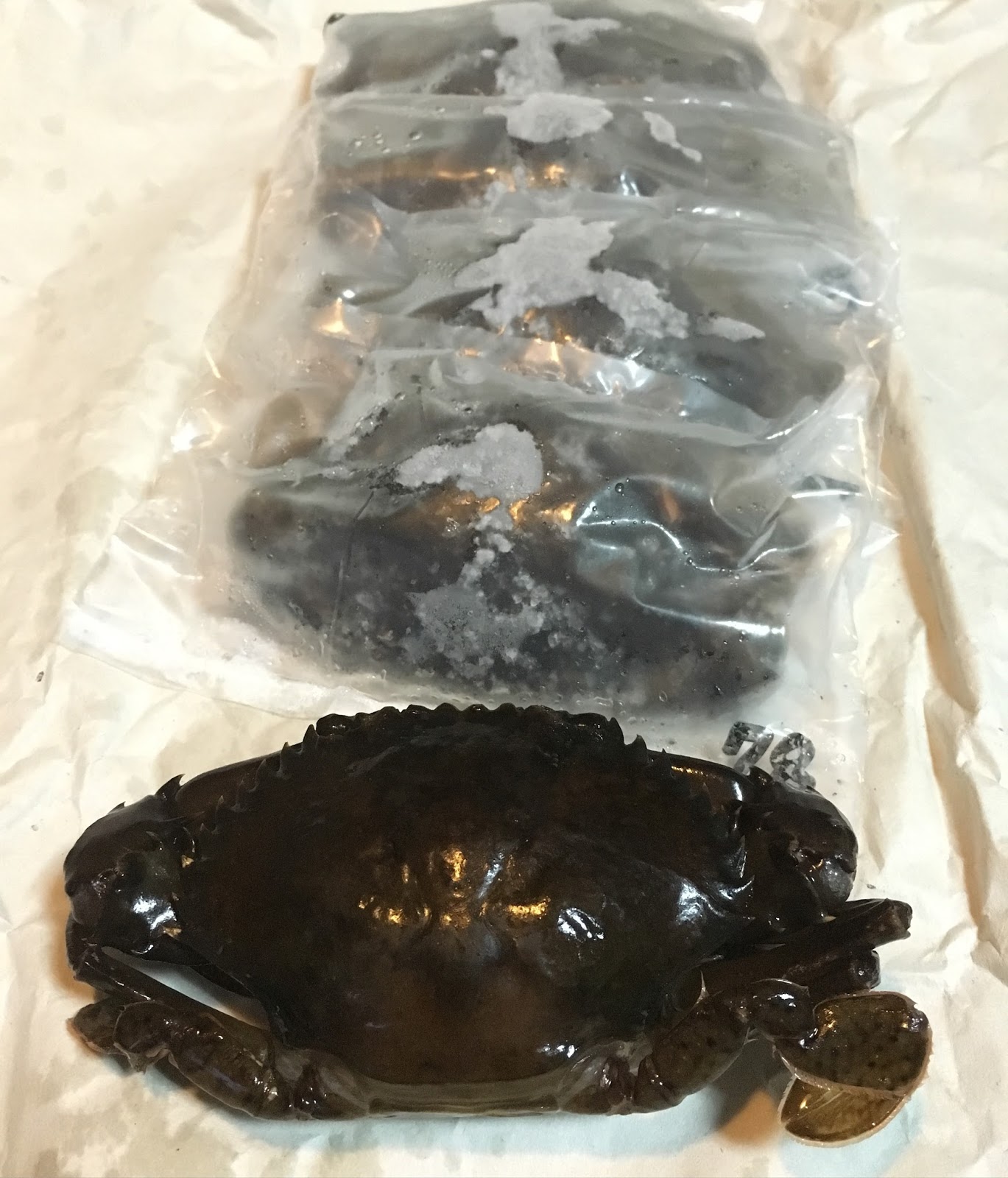 I am a fan of crabs. I looove love love crabs. And so when I was breastfeeding Kailee, I noticed that she'd get all itchy when I ate crabs. So I was a on a crab diet, for a while. I really couldn't resist! (I'm so sorry Kailee!!) and I went as far as dumping my pumped breast milk – GUILTY!! Ask my Panget, his family, my family, my friends, my helpers even my kids – they all know how much I love love loooooove crabs. So when an opportunity to cook Soft Shell Crabs came, I grabbed it immediately. I have a confession – I have this thing of needing to be in the mood to cook. I can go on months with ignoring the kitchen. But when I get my groove back, there's no stopping me. For the past few days, I have been experimenting on deep frying. Last Monday night, I used Olive Oil to make stove-top popcorn, and it wasn't good. Hahaha! The next day, I thought I wanted to make Maling chips. I bought a small Maling to test. Then while rummaging through the drawers, I found a mandoline! Apparently, Maling (Luncheon Meat) cannot be mandoline-d! Hahaha.. So, it gave me an idea, since Connor and I were on a french fries frenzy – why not make homemade potato chips!! It was such a success and I was so happy! So when I got home this afternoon – I was seriously thinking of what else to fry. I then remembered SOFT SHELLED CRABS!!!
It has been in my freezer for about a month or so. I have been undecided and I needed to feel that urge and confidence to try and cook the soft shell crabs. I can't explain what triggered by curiosity, but I thawed it and with my friend Jones' advice to deep fry it. I thought to myself – GO DO IT! My friend Jones suggested to put flour and some salt. And that's exactly what I did: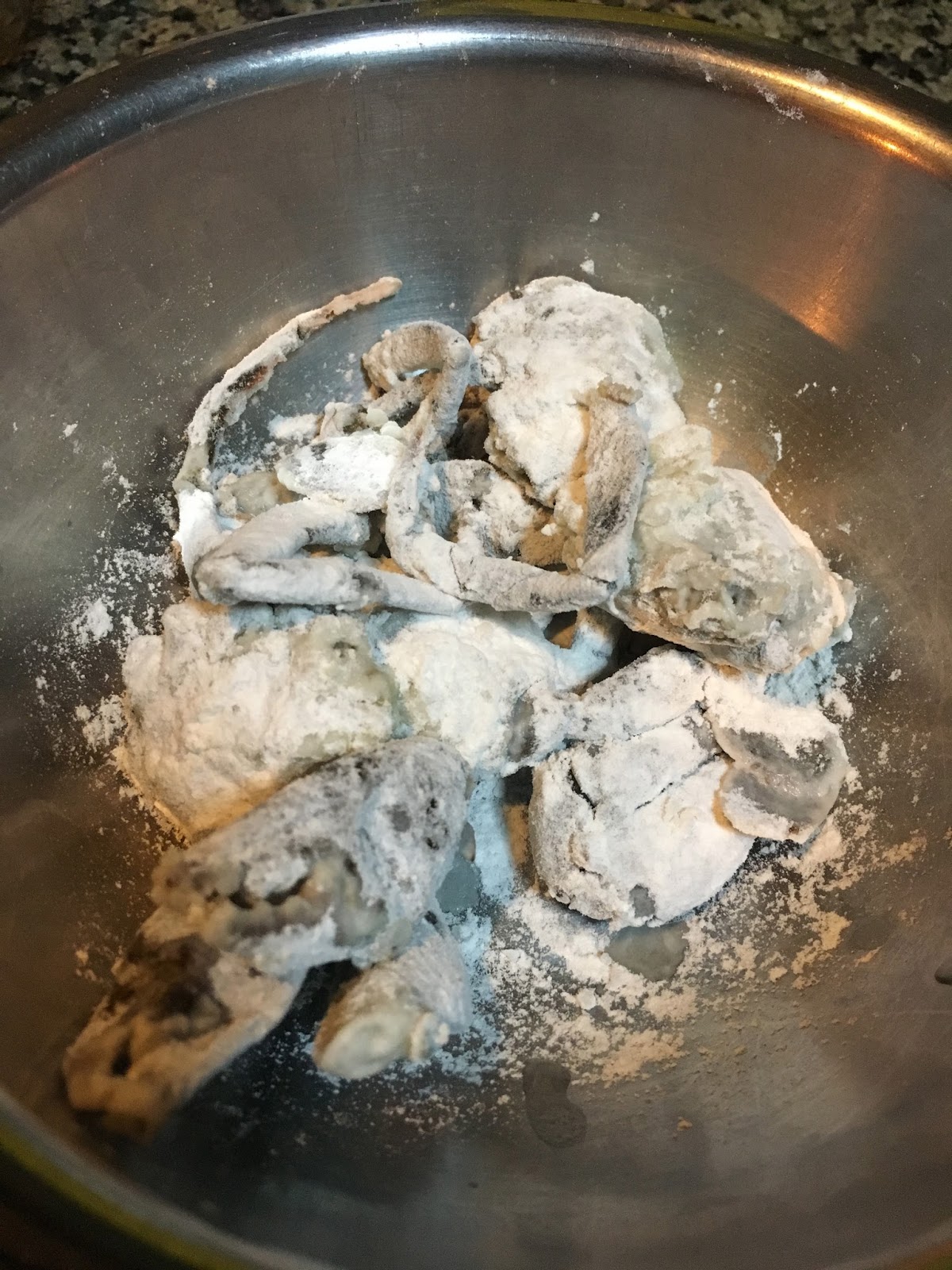 But before I coated the crabs in flour – I had to do a little cleaning like cut out the eyes and take out the gills and the gender parts. Yaya Ga did all of those and was commenting how soft the shell was, I think they don't have this in the province. Hihi.. Watch it fry……….
And in a few minutes (it felt like seconds) here's the finished product: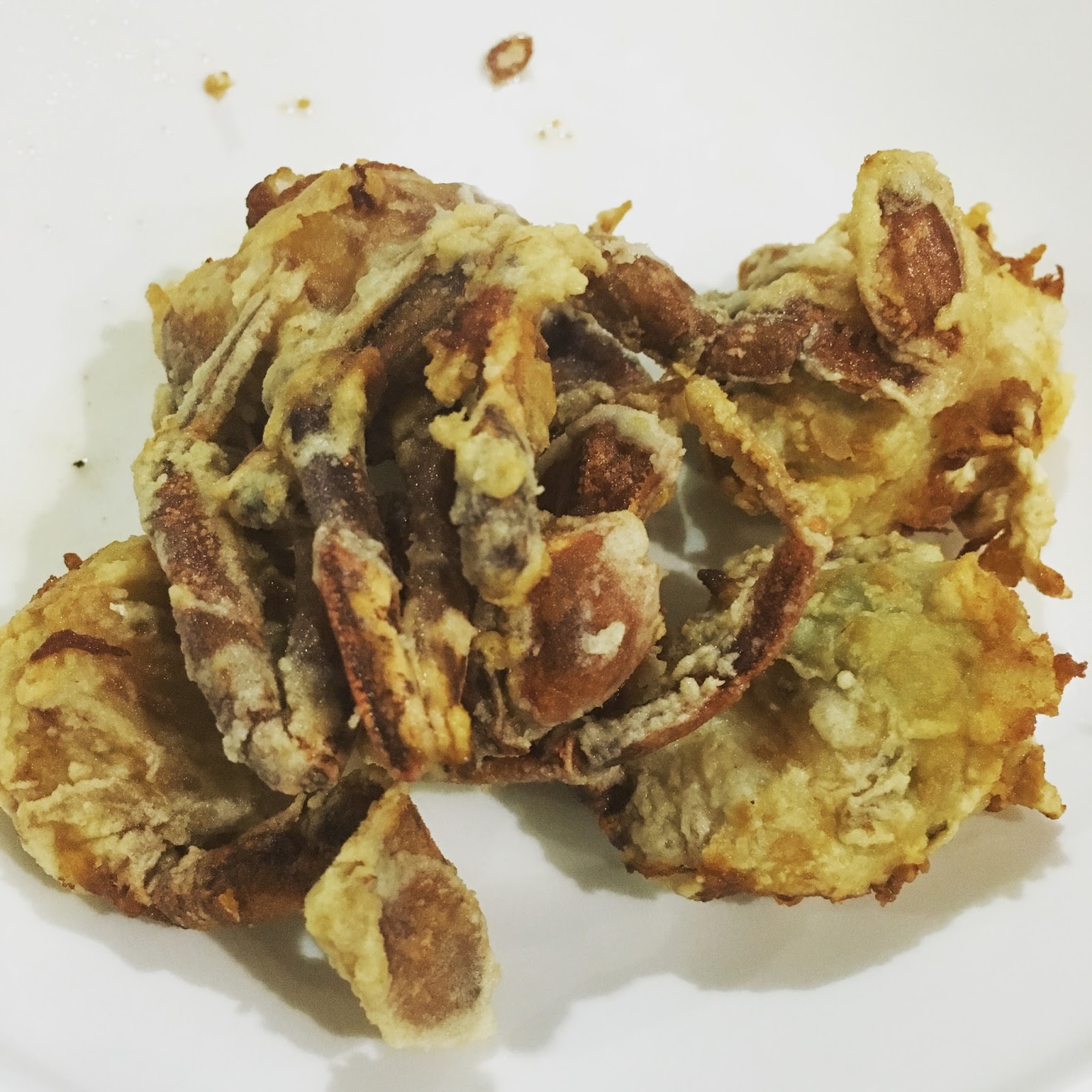 It was crispy, tasty, JUICY, and perfect! I never knew it was this easy to cook! Hahaha.. My Panget was excited and was also impressed. It was LOVE at first bite. I didn't even get to season the crab! And it was sweet and very very tasty. I wish we had more! Hahahaha.. Well, I'm saving them for another day (where I will be the only one eating it. Bwahahahahahaha!!!) If you're interested to cook one, then head on to their Facabook Page – Soft Shell Crabs PH. They have recipes and tips on how to cook Soft Shell Crabs. Oh, if you're wondering on the price – it's P130.00/100 grams. 1 Kilo usually gives your around 13 to 15 pieces of Soft Shell Crabs. Thank you #SoftShellCrabsPH for making it available to us in Manila!! 🙂 I always thought that Soft Shell Crabs were only abundant in Thailand. Thank goodness, it's available HERE!!! Thanks Jones!! Now, let's ALL ORDER!! Soft Shell Crabs PH Text/Call +63 929 963 1170 or +63 917 389 2287 http://www.softshellcrabs.ph/