It's here!
I first saw Costa Coffee when I was in London more than a month ago. It was everywhere – literally EVERYWHERE. On the street where we stayed – I think there were 3 Costa Coffee stores! I was told by my London based friends that I should try Costa Coffee because in their opinion – it was way better than Starbucks. Sadly, I never got the chance to try their coffee because we were always rushing around London. London is a very pretty city with very friendly, proper and polite people – but that's for another post! Hahaha..
My friend, Ro – invited me to the store preview of Costa Coffee. She mentioned to me that I might be familiar with the brand since I recently was in London – and I told her that it was literally everywhere! Hahaha..
Here is Mark, he is from London!
He's helping out and training the staff for the grand opening today!!
Costa Coffee is brought to our shores by the Robinson's group their first branch is in Eastwood City. Costa Coffee occupies the space where Serye used to be – it has two (2) floors – the second floor is very spacious and gives you a feel of being in London – the red brick wall and the Union Jack throw pillow sent me missing on my London vacation. I have very fond memories of London and so it brought back so many nice things to mind.
Here are some of the food items of Costa Coffee.
The Swiss Cheese sandwich
This was so good that I wanted more! Too bad they ran out that day. I guess most everyone ordered themselves one! Hihi.. I sweat, this is to believe!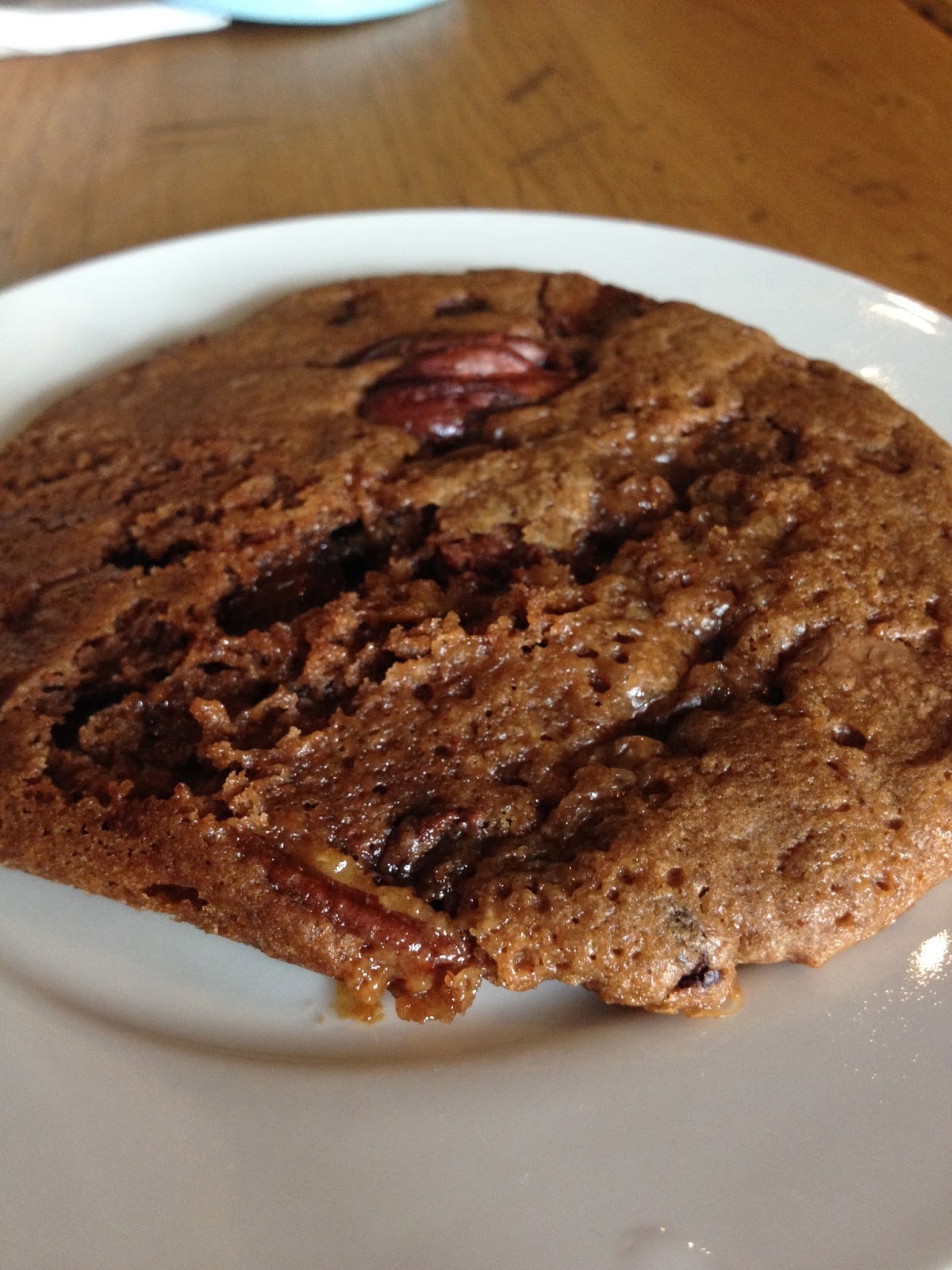 Chewy Cookies!
I honestly forgot which is which but the one on top and the one below are so good! I ordered a Salted Caramel Cookie and a Brownie Cookie. I couldn't stop myself from breaking piece after piece of these two wonderful cookies! I so love chewy cookies so these two are winners in my book!
Beef Pepper Sandwich
Looks can be deceiving as this sandwich has a whole pepper placed right smack in the middle of the sandwich! We were warned by the ever charming Marj that we may be in for a surprise! Hahaha..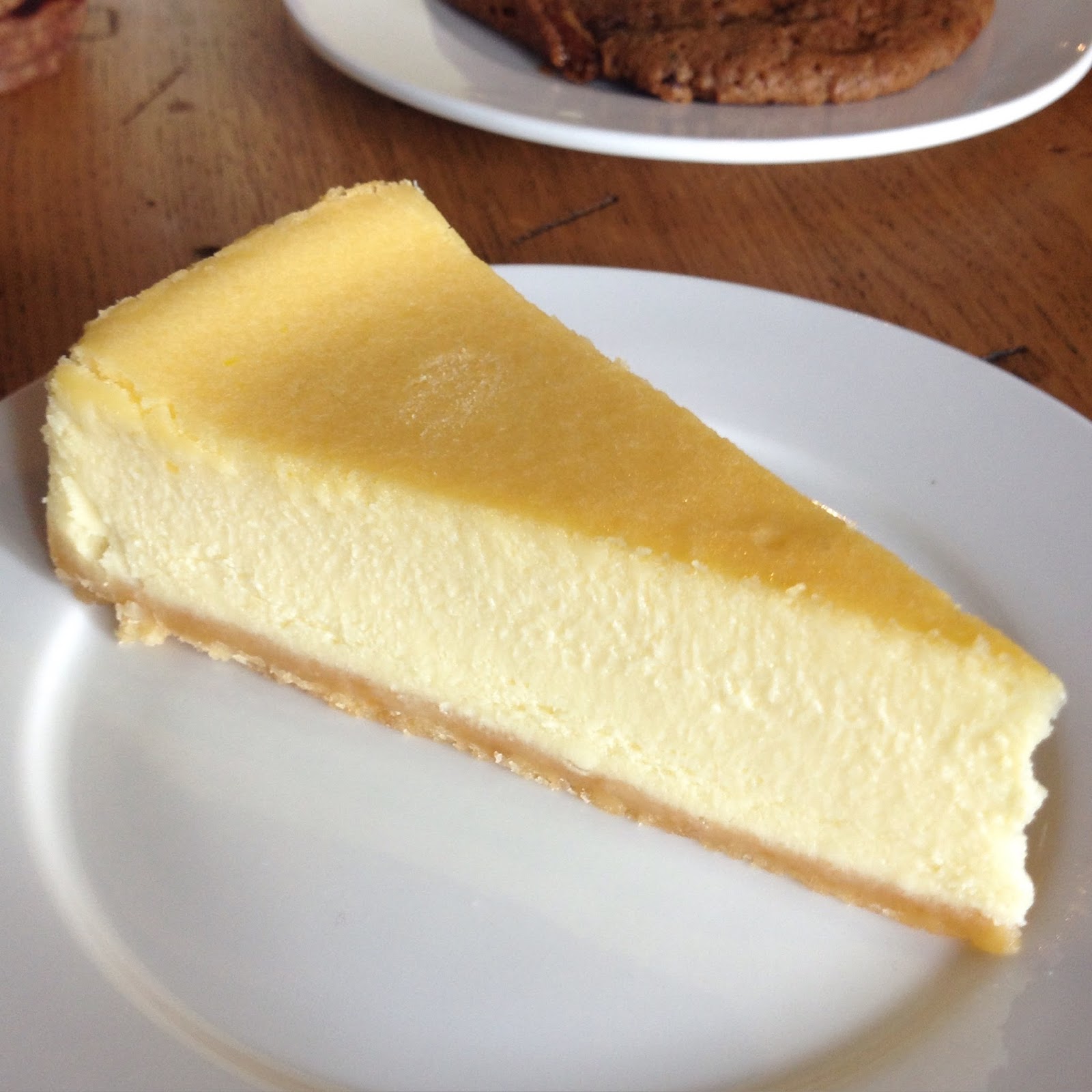 The London Cheesecake
I am not fond of cheesecakes. I like to make them, but I don't like eating them. But this one – OH. MY. Goooosh! This was sooooo good, I mean really good! I took a few bites of the slice and was blown away. It had just the right texture, sweetness and tart too! I wanted to take more bites, but then Cai's daughter Y was already giving me the evil eye. Hahaha!!
This is Costa Coffee's signature Flat White
It was really good. The flavors were really balanced. I brought one home for my Panget to try and he too said it was really good! How we wish there'll be one Costa Coffee near us!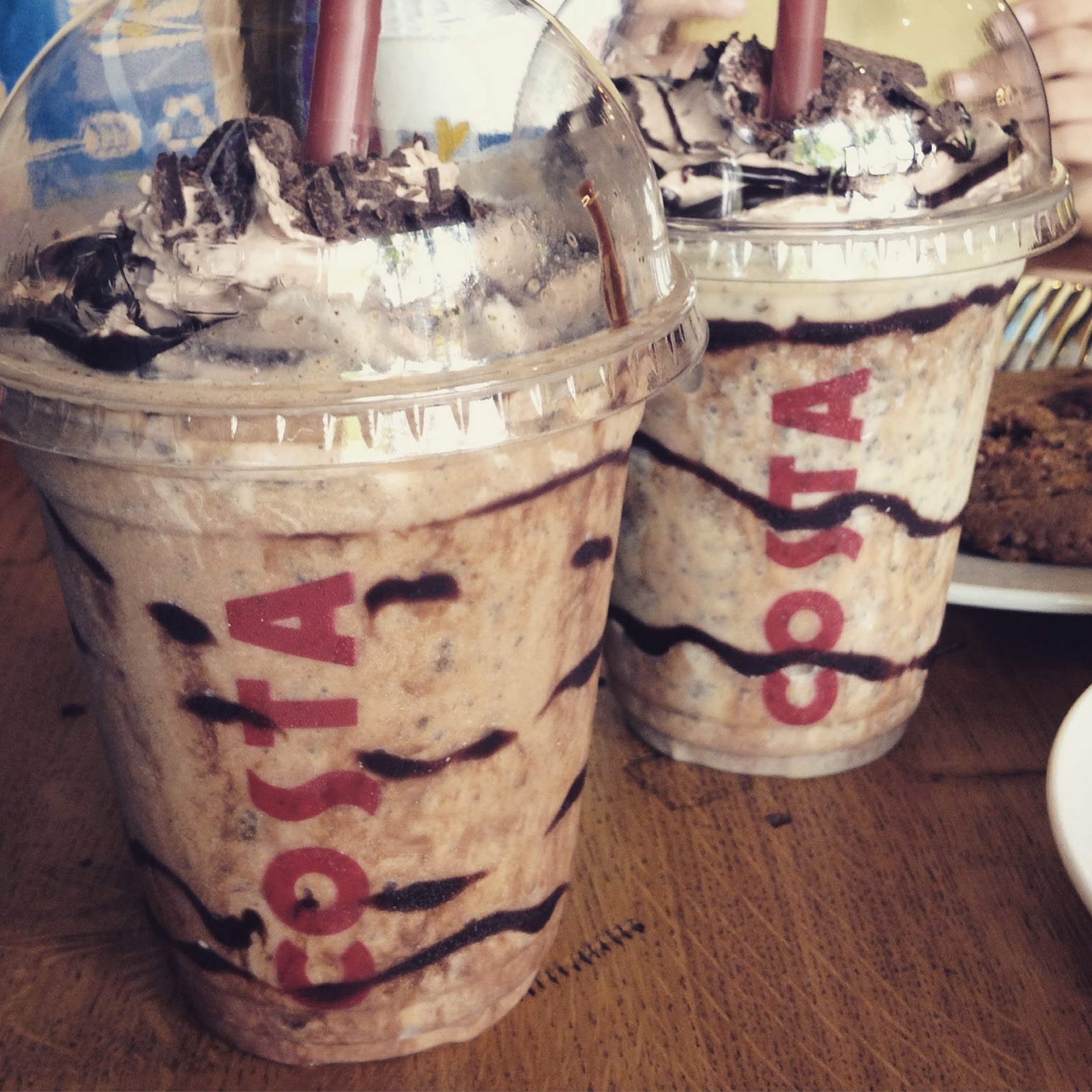 The Frostino
Would you believe that Costa Coffee made this specifically for the Philippines?
YES! Because of our weather – they thought they needed another item on the menu to cater to us Pinoys! And thus they created the FROSTINO! They have coffee and non coffee flavors to suit everyone's taste! Wonderful right? I loved the idea that they made something to suit our Pinoy palates! Good job Costa Coffee!
Costa Coffee Philippines is opening TODAY – June 29 at 2:00 – 4:00PM. Come and order your coffee using a British accent and get it for FREE! Yes, FREE COFFEE!! Visit the first branch in Eastwood – Costa Coffee is located in the Citywalk (where Serye used to be, beside Dairy Queen)
Costa Coffee is opening a second branch in Robinson's Ermita in a month's time.
Welcome to the Philippines Costa Coffee! #CostaLondonStyle !!