Tempur makes one of the most comfortable beds EVER! I first encountered Tempur during my travels. I was able to *try* it out and it was sooooo magical! I mean really magical. Why? Because it was really soft and comfortable! Imagine, when you lay on a Tempur bed – it's as if you want to stay in that position FOREVER! Seriously, you won't want to get out of bed! Hahaha.. It was a different kind of bed because you feel totally relaxed with it's soft cushion.
Kailee and I were treated to a movie night by Tempur. Honestly, I was really boggled on how they'd do the event. I was thinking a LOT of beds? When we got there, I was really surprised to see actual Tempur beds – and we were told to pick whatever bed we wanted because it was to be our *station* for the night. We arrived a bit late because of the horrendous traffic around Makati – but instantly, we found a bed and my gosh when we sat down it was soooo soft – more so when we laid down! It was really soft and I was so very very relaxed – I literally felt like I was on a cloud! Kailee enjoyed herself watching the movie and playing with friends around and on the Tempur beds!
Forgive the grainy image..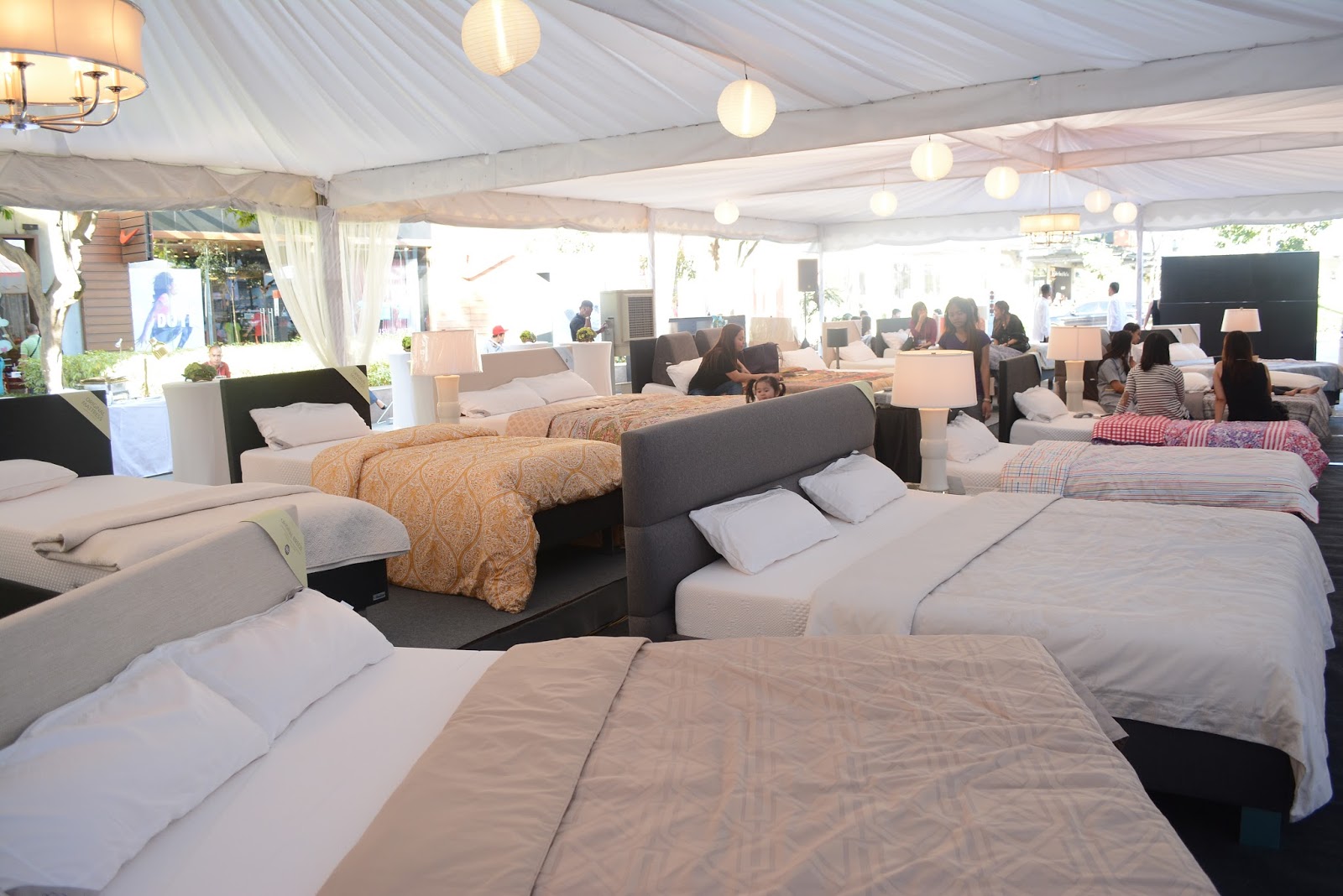 The set up was quite nice because everyone was able to enjoy a Tempur bed of their own. The venue despite being outdoors – had evaporators cooling the air inside the tent.
And it's night time!!
Thank you to the folks over at Focus Global Inc. for bringing in a wonderful brand!
Happy 10th Anniversary!!
I have always believed that sleep is very important, and that comes with choosing the right mattress for ourselves. They say that when you sleep – the body is recharging and repairing and healing itself. So if you are sleeping comfortably – it's safe to assume that the recharging, repairing and healing will be much much better. I know that Tempur beds are quite pricey but you know what? There's a secret – you can just get the *topper*! Hihi.. This I learned from a group of friends who were reluctant in selling their current beds. So they got their toppers and are happy to report that it's the same! Hahaha.. Sleep is really important.
Tempur has been boasting of giving the most comfortable sleep because their special technology foam conforms to your body. I remember complaining of having a very stiff bed in a hotel I stayed at while I was pregnant (3 years ago) – I was miserable for 3 nights because it was too stiff! No matter how I changed my sleeping position, I just couldn't get comfortable – it was then that I realized how important mattresses were to pregnant women! (I highly discourage pregnant women to stay in that hotel ever)
Here's some info on the kind of Tempur mattresses available in the market:
CONGRATULATIONS to Tempur Philippines! 10 years is a long time! Here's to more years to come!
Want to try and see it for yourself? Visit their showrooms at:
Lower Ground – Greenbelt 5
Level 5 Main Wing – Shangri-La Plaza Mall
Building 4 – Bonifacio High Street
Design Center of Cebu – Remedios corner Fortuna Streets, Cebu
Visit their official website at: http://ph.tempur.com
You may also check out their Facebook Page: Tempur in the Philippines