Last year, I saw tweets of friends mentioning Mama Lou's – an Italian kitchen in the South. It got me curious, so I followed them on Twitter. I've been hearing how good their food was and I was so interested to try it. Unfortunately -we're located on opposite sides of the Metro. It was quite difficult for me to travel to the south and Mama Lou's doesn't deliver to QC.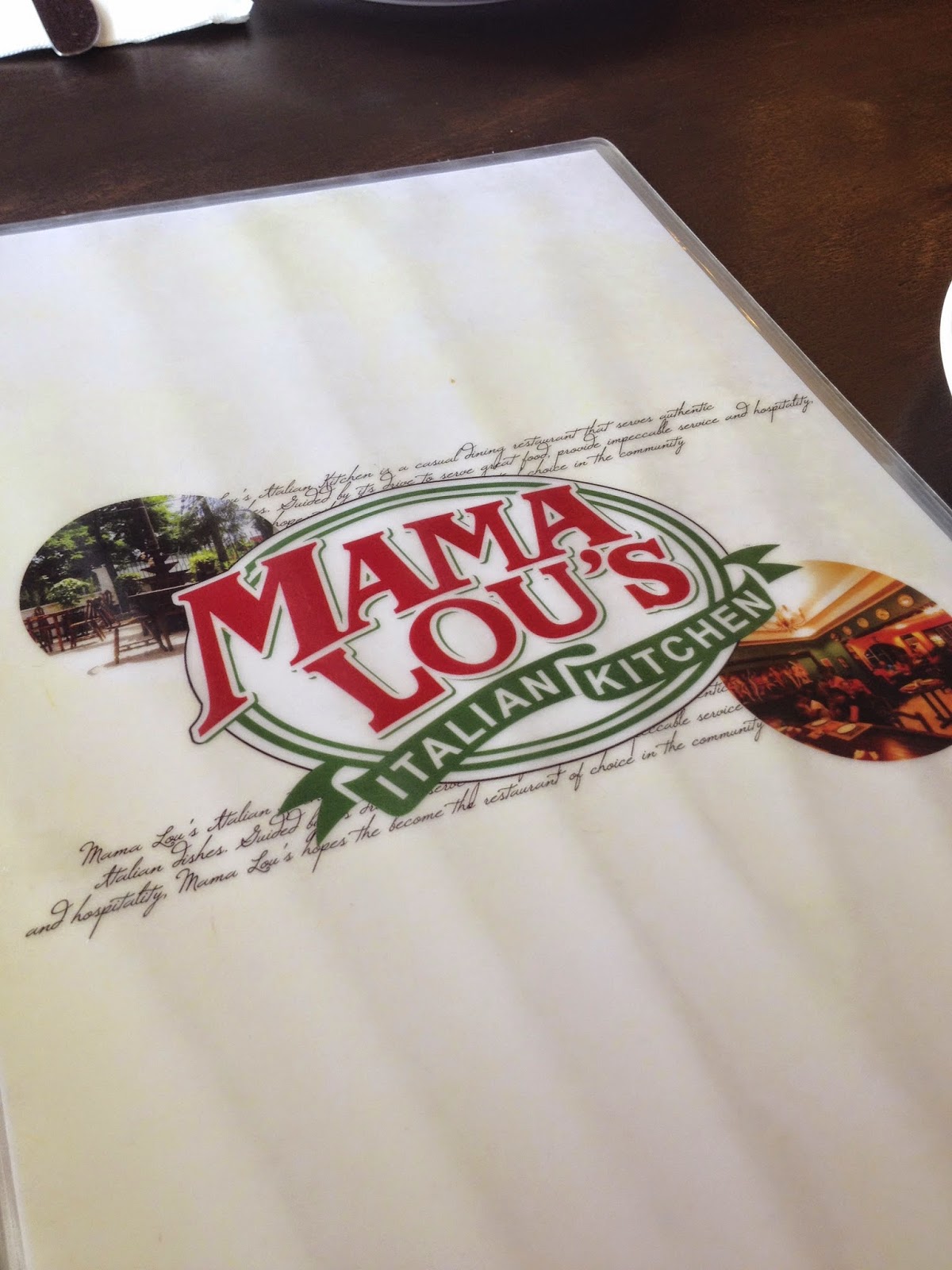 And so for months, I just contented myself with seeing tweet, and images on Instagram. I even had a twitter conversation with Mama Lou's of how much I wanted to try their place out. They kept telling me to visit – but I never found the time. Then a few weeks ago – I was invited to go to Tagaytay – I gathered that on the way back – I just HAD to visit Mama Lou's. And so I sent them a message on Twitter and FB of my intended visit to their Aguirre branch. My doctor friends have told me that if I had the chance – to visit their BF Aguirre branch since it was more homey compared to their Nuvali branch. And so I made a reservation – and I was too excited, honestly. Hahaha!! But that day came – and I decided that I should just go to their Nuvali branch, as it was (more) on the way home. Sorry Tina – that I forced you to tag along! Hahha.. I sent a message that I was visiting the Nuval branch instead and they were so nice to assist me, my friend Tina and her kids J and S.
Since Tina and I were on the clock, we just decided to order take out. I got two kinds of pasta and two kinds of pizza (since, I loooove pizza). While waiting for our orders – the manager, Joel served us their very own Iced Tea – and it was really really good! Thank you Joel!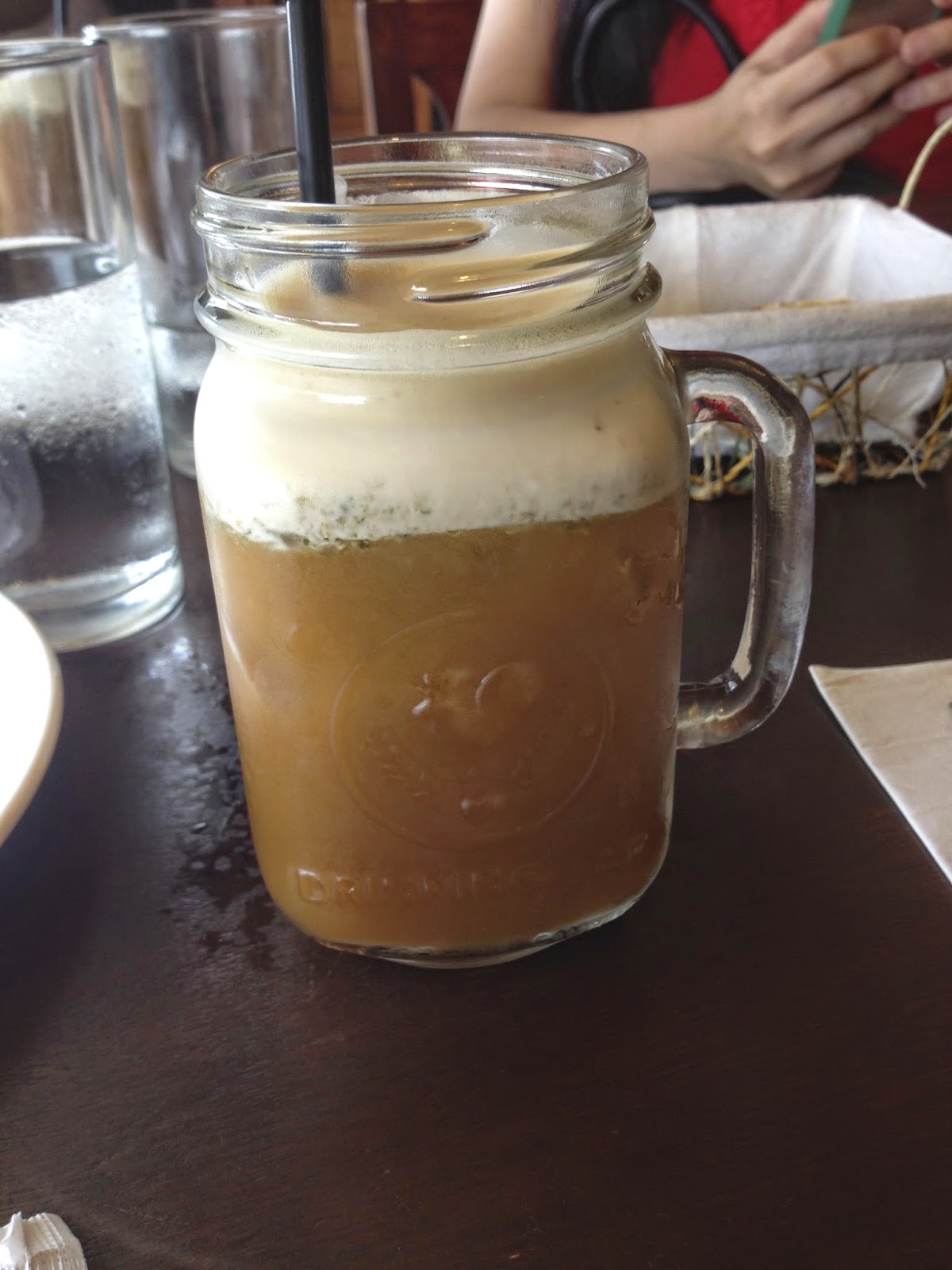 I ordered the Spaghetti Seafood Olio and the Risotto Tartufo. I apologize, but I wasn't able to take pictures anymore since my Panget ate them when I got home. The Spaghetti Seafood Olio was really good, I mean really good if you like the Olio kind of sauce. The flavor is strong and there were really seafood pieces – clams, shrimp and fish! These pizzas below I was able to stop him before he got a few pieces. Hahaha!
And here they are!!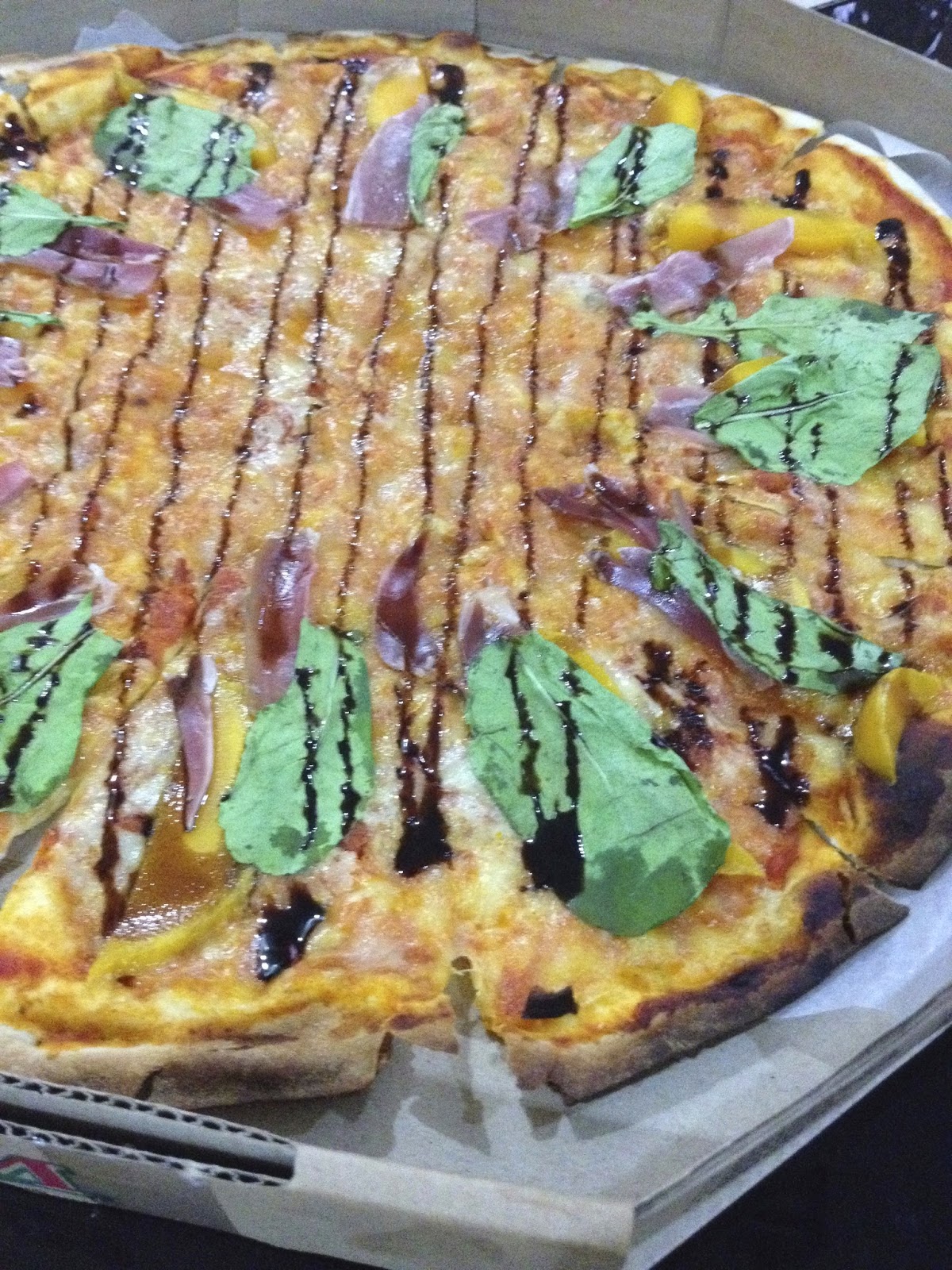 This is Mama Lou's Special
They gave us extra arugula! I sooooo love arugulaaaa…
and this is the Pizza Salsiccia
I love that the pizzas are thin! Hahaha.. You know how I eat these kinds of pizza? I put one on top of another and munch on. So, I eat 2 pieces at a time. Yes – TAKAW!! Haha!! But seriously, they're really good!
Considering that we had these for dinner and they were in transit for about 2 hours – they're still surprisingly good! I'm sure it'll be even better when we eat it fresh off the kitchen.
I would definitely go back when I'm in the area.
Thank you Mama Lou's being so engaging on Twitter! Thank you for welcoming us in your Nuvali branch. I'm sure to see you again!!
Mama Lou's
Twitter – twitter.com/mama_lous
Total damage for 2 pizzas and pastas P1,500.00
Chrissie – I ordered the Poutine but I only realized that it wasn't given to me when I got home. I checked my bill and they weren't able to punch my order in. Sigh… Next time, when I dine in – I will be sure to order all of your recommendations. I'll make sure to invite you and Miffy! Hihi…