Last weekend, we were very early in Megamall – as in really early. We got there while the mall was still closed (but they were letting in cars in the parking areas). It was my first time to be early in SM – and they were very strict, ha! No one could enter – as in NO ONE. When the clock struck 10am and right after playing the 'We've Got It All For You' song – they started to let people in.
Our first stop was Active Fun. I previously let the kids play there and they enjoyed their time there so much. So after paying for their playtime – my kids were made to wait. I wondered why, so I asked the attendants who were cleaning. I asked them 'What time do you open?' and this was the reply I got – 'We're still cleaning'. One of my pet peeve is poor listening skills. I then was irked and told them 'I was merely asking what time you opened, so that next time – I can bring my kids at that time so they won't need to wait' The nicer attendant replied 'We open at 10am, it's just that we were late in cleaning up' Sigh. I just wanted to the time right? Tsk.. Tks…
So after their playtime – we then decided to walk around and look for a restaurant. If you were to ask me – there is only one answer that I will give – and that is Tim Ho Wan – because I knew at that time, the line will be minimal. But then my Panget wanted somewhere else. We didn't even think of Ippudo because we weren't impressed when we tried it in Hong Kong and Osaka. I'd love to be impressed with Manila branch though.
My Panget just decided on 8Cuts Burger. The magic word was that it was from the same group as Manam – and you know how much we enjoyed Manam right? We were seated immediately and the first thing that I asked was if they allowed crossover order form Linguini Fini – and they said YES! I was ecstatic and giddy! I so love pizza and I wanted to try theirs! I was hitting 2 birds with one stone. Hooray!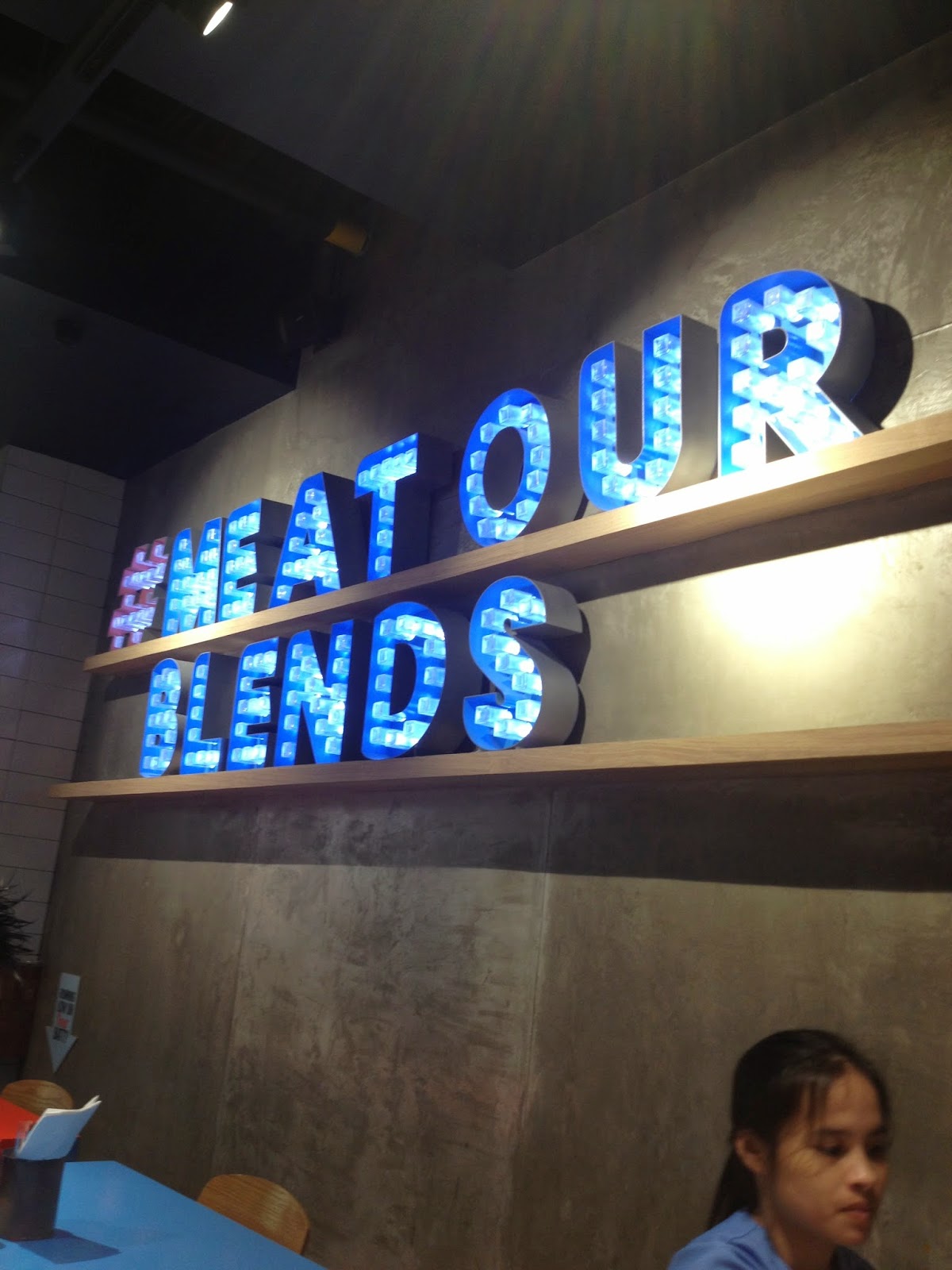 The menu is quite straightforward. They served quarter pound burgers and devil was in the details. For the kids, I ordered them the white sauce pasta with mushrooms and some chicken fingers. The yayas chose to have cheese burgers. I ordered fries and The Hangover while my Panget got Q-Daddy.
The pasta with mushrooms. I wasn't able to take a picture of the chicken fingers!
The pasta was good, although I would add a little more salt?
The chicken fingers were great as my kids ate them in a flash! The bonus was that the breading was crispy and kept the chicken moist, surprisingly!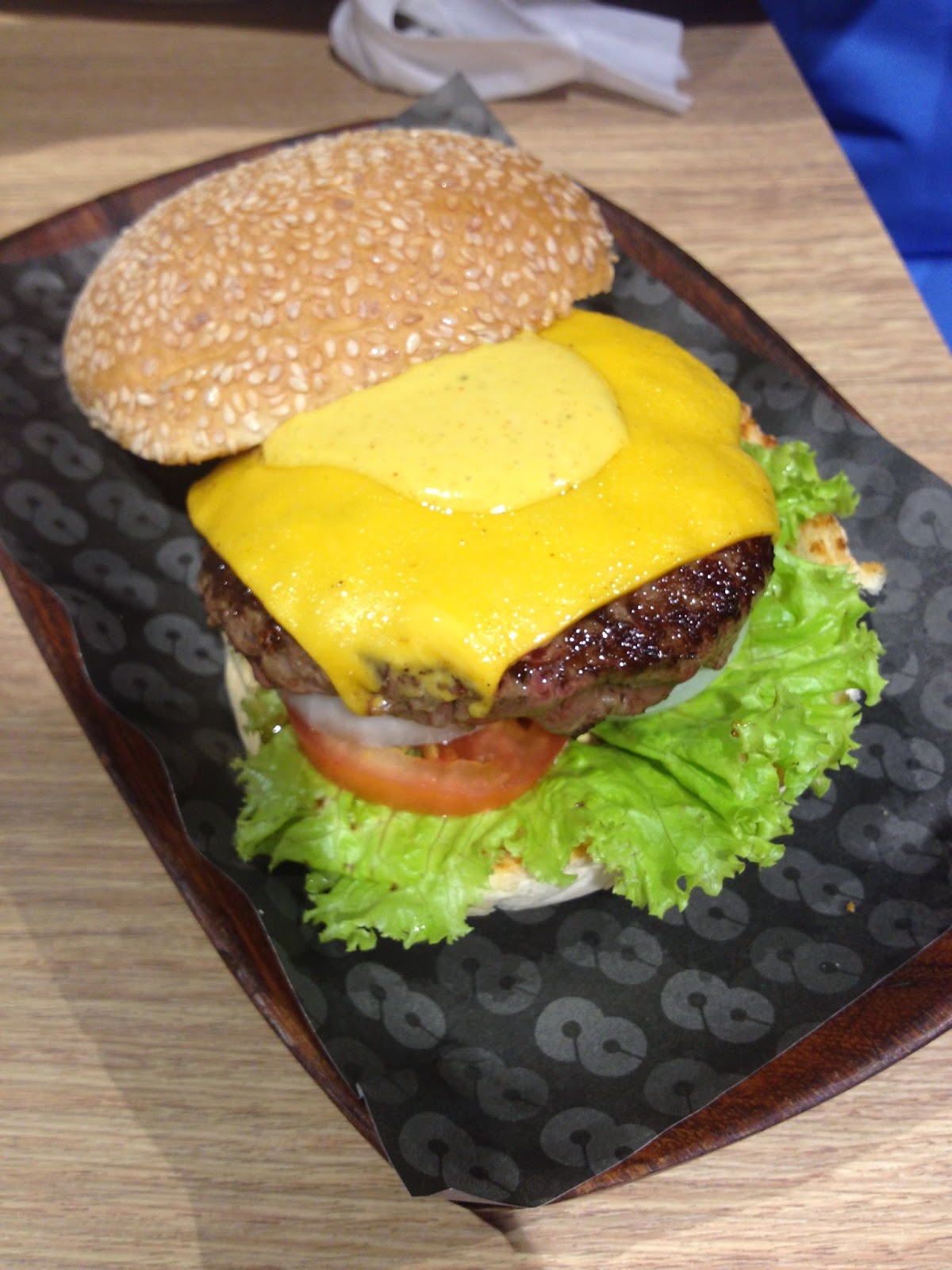 This is the Cheeseburger.
Both my Yayas liked it very much. They said it was very filling and really good.
I trust their word on it! Kailee wanted to steal the bread away from the burger. Hahaha!!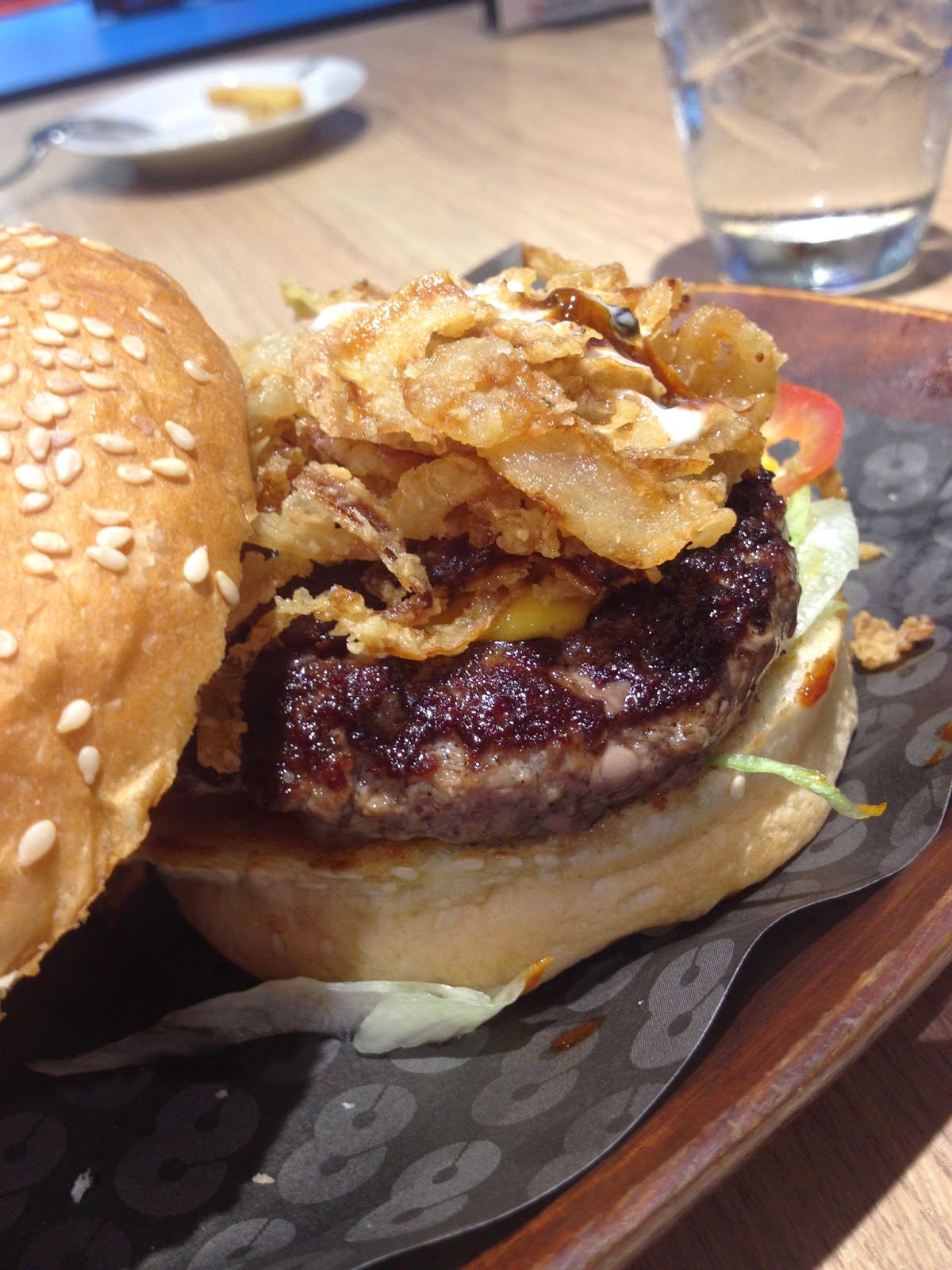 The Q-Daddy
My Panget was very happy with this burger. Although, what could have made it better was if he ordered a double patty! Why? He was so bitin with his order that he ate MY burger. I am a loving wife and a very thoughtful one. I had a feeling that he will still be hungry so, to pre-empt, I ordered myself the Hangover burger (the magic word was arugula!) and it was good! (See the picture below) I had a two bites and I have him the rest.
The Hangover Burger
I was sold on the Arugula. Yes, that's how much I love Arugula!
It was good though, even if I had just two bites. Hahaha! I enjoyed those two bites.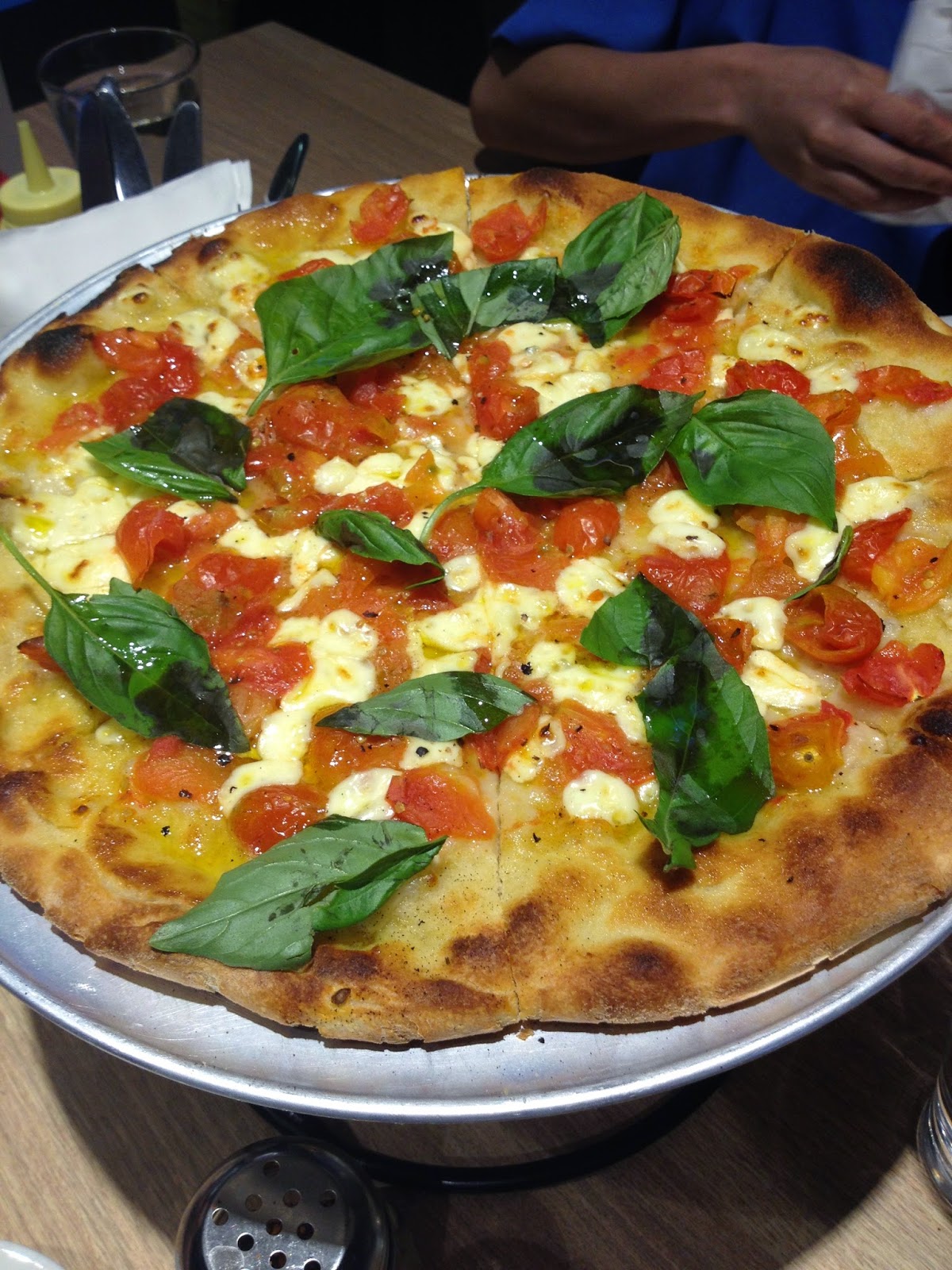 This is Linguini Fini's Manila Caprese Pizza
This was what was recommended to me. And I loved it! I ate most of it (not all ha! – I had to bring home some because I couldn't finish it all! I would if I could! Hahaha!) The crust was just right, it was chewy enough but not soggy. I enjoyed this pizza very much because it was so simple! I like my pizzas that way. The crust was a combination of chewy on some parts and crispy on some parts. The kids liked munching on them. This pizza order came a bit late – but it was understandable as I was from the other (sister) restaurant. Xyver our server apologized for the delay.
As I've said in my Manam post – our experience was made more enjoyable because of the service that we got. Xyver our server was very attentive and efficient. I have to stay it again, that the management must be doing something different with the training as I was impressed once again! Good customer service is one of the things that will make me come back to a restaurant. Good service will make you forgive the quality of the food, but that's just me. I was so happy that they allowed crossover orders – but had they not, I would have respected their decision anyway.
8Cuts Burger
Mega Fashion Hall