Auntie Cata is one of my mom's BFFs and she cooks very well. I still super remember her Java rice and her salmon dish as if I just ate it yesterday,even if it was years ago that I had them! I confess that there were a few instances that I instigated an invitation to have lunch with them (at their home) because I really loved her cooking. (I don't think she will remember this! Hahaha!)
Through the years, she would send us food which we welcomed with open arms. Who would say no to good food right? Then last week, when I came back from my Hong Kong trip – a pack of frozen Vietnamese Spring Rolls welcomed me!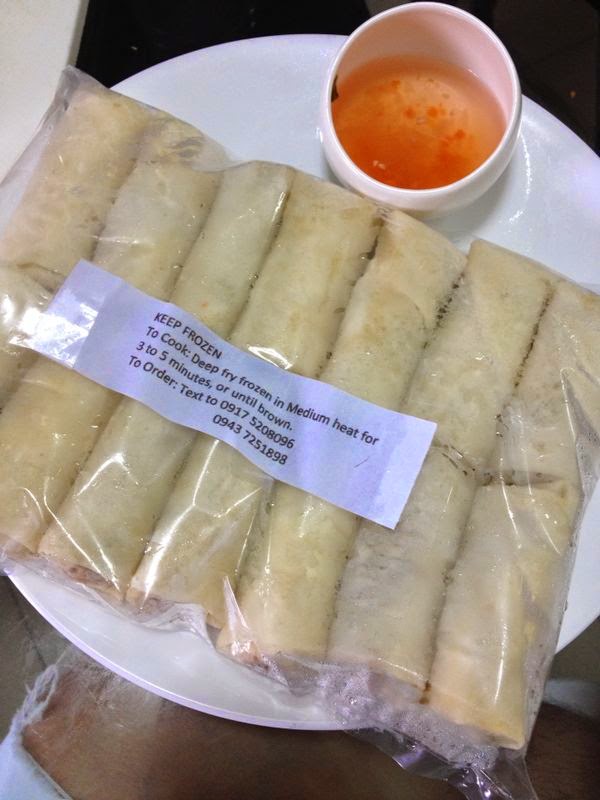 My mom volunteered to cook it for us one lunch. I knew it was going to be good since it came from Auntie Cata! Auntie Cata is one who wouldn't scrimp on ingredients. That is her trademark actually – that she will use only the finest ingredients to everything that she will make. That's what I like about her cooking to be honest, because I know that what I will eat is of good quality and not one that has a lot of substitute.
The first thing that I noticed was the wrapping. I know, but I'm sorry – it's OC in me that noticed that it was wrapped so beautifully and tightly. Every piece is consistently neatly wrapped. Wrapping is important for spring rolls because if you wrap it too loosely, well – the filling would come out while cooking!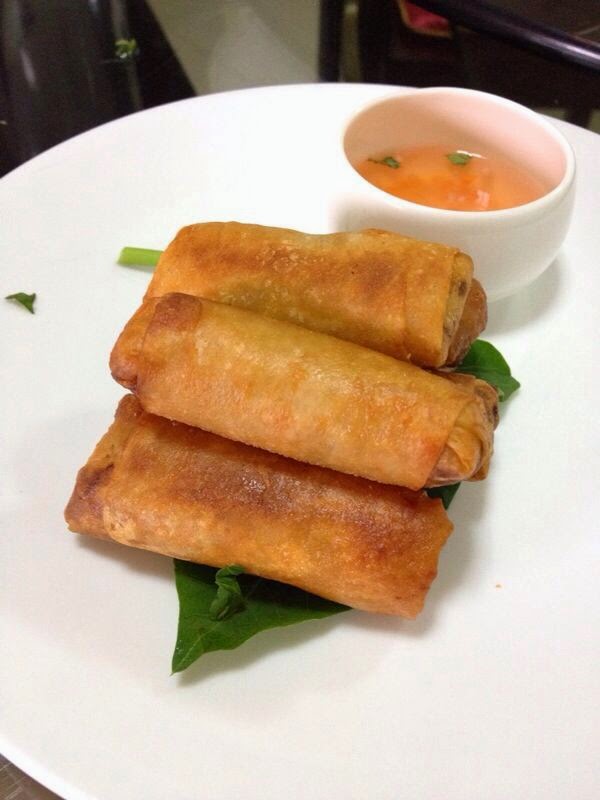 Now, do you agree with me that the rolls are so very neatly wrapped?
There was a firm bite to the spring rolls. It tells you one thing – that the spring roll is packed! Dip it into the homemade sauce and it will make the spring roll more flavorful! Its good as it is but the super sauce makes it more yummy! Trust me!! I also like the size of the spring rolls, its bite size perfect! One pack has 21 pieces of Vietnamese Spring Rolls and they cost P250.00 a pack. Not bad right? For orders you may text or call the following numbers: 0917-5208096 0943-7251898 Auntie Cata can deliver orders of 2 packs or more to some areas in QC and Greenhills. You may text her to inquire if you live in other areas. Try it!