Bottoms Up!
Yes, that's what is written on the label of Oishi's Smart C+! I am one who doesn't believe much in popping vitamins (pills). I'd like to get my vitamins naturally – like in juices and in food! For one, I LOVE milk and so I drink it everyday – and that's my natural dose of Calcium. But for Vitamin C, well – I have to confess, I rarely drink OJ, and even if I make lemon water, I doubt that its enough of a dose.
I'm glad to know that a local brand – Oishi is now offering a Vitamin C+ a thirst quenching alternative to those pills!!
In light of this new offering/discovery – I'm giving away 12 bottles of Smart C+'s (6-Pomelo Grapefruit and 6-Lemon Squeeze)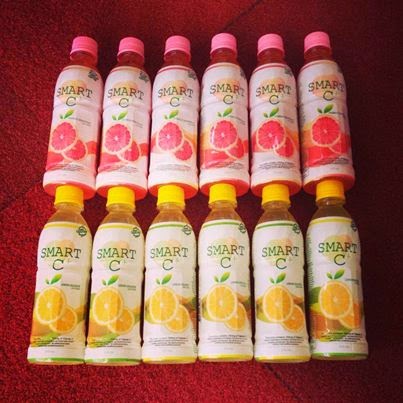 Please note that this giveaway is open to Metro Manila residents who are willing to meet up to pick up the prize in Quezon City – specifically, Trinoma Mall, Robinson's Magnolia, SM North and Fisher Mall. I also beg you not to force me to sponsor shipping to your address. I will pick the winner myself and use Rafflecopter to collate the entries.