Anyone who wants a copy of this month's YUMMY MAGAZINE?
Good news!! I am giving away one to my readers!! 🙂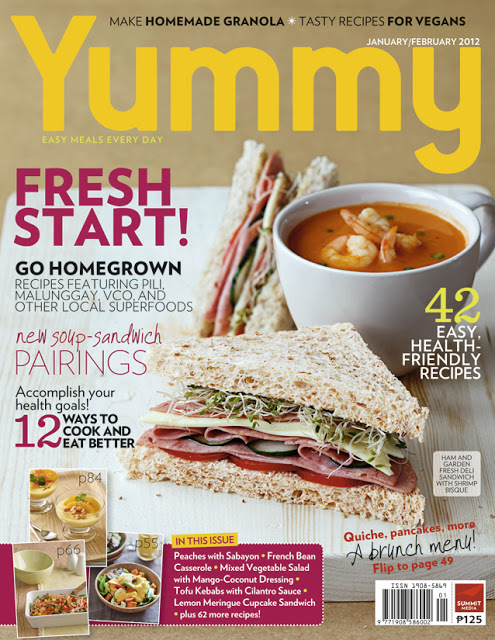 Joining is easy – just leave your email address (as many times as you want!!) on the comment section and voila! You have a chance to win!
Your email address will be picked out via Ramdom.org
This contest will end on January 23, 2012 at 11:59PM (All entries with a time stamp after 11:59PM will automatically be disqualified!)
Good Luck!!