For my blog's 5th anniversary, I'm giving away goodies – and it's a winner take ALL!
Image borrowed from THIS site
Thank you for eavesdropping for five years.
I hope you enjoyed and is still enjoying reading my whatever things!
THANK YOU! THANK YOU! THANK YOU!
Here's the loot:
12 – J&J Mini Body Lotions
1 – Carmex Lip Balm
2 – The Face Shop Masks
1 – Amu'in Insect Repellant
1 – Amu'in Body Mist
1) Leave the following details on the comment section of this post:
a) Greet me!! 🙂
b) Your name
c) Your email address ( a valid email address please!)
d) Share this message to your social networking site: Facebook, Twitter, Plurk, Friendster, Etc.
Blog Anniversary Giveaway!
http://candishhh.blogspot.com/2010/11/blog-anniversary-giveaway.html
2) Kindly complete the details above – remember, incomplete entries are automatically disqualified!
3) You can post as many comments as you want! The more comments you make – the higher your chances of winning!
4) Contest will run from today – November 17, 2010 to November 29, 2010 11:59pm (all entries submitted on November 29, 2010 at 12:00midnight will NOT be included)

*This Giveaway is for Philippine residents only!
As a consolation prize, I will be giving away a Tootsie Roll & Ice Breaker Lip Balm to the person who sends in the MOST number of entries!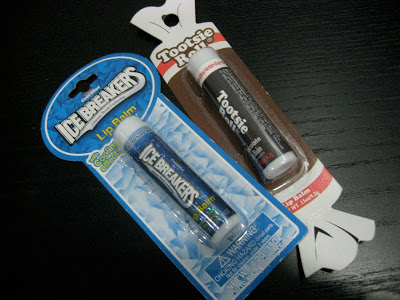 Good luck to everyone! 🙂