Households are always on the search for the best and most affordable dishwashing liquid, powder detergent and fabric conditioner. I personally try different brands to see which ones are suited to our particular needs and budget. It's quite nice that there are so many brands in the market for us to choose from.
There's a new player in the market – Sun Soft! I have personally tried the products and I am impressed with the quality. The dishwashing liquid is really tough on oils and needs just a few drops to really clean dishes. My kids' baunan are the test products because grease on them are hard to take out! And I must say, the Yayas said it was so easy to clean! My favorite has to be the Fabric Conditioner – a little goes a long way. The scent is not overpowering IF you put just the right amount. I had a helper who would put so much because they like a heavy scent – well, I'm the opposite. So there you have it! A new player in the market! Woohoo for choices!
SUN SOFT ANG BAGONG IDOL SA LINIS!
Introducing Sun Soft Paradise Powder Detergent, Sun Soft Heavenly Fabric Conditioner and Sun Soft Zesty Lemon Dishwashing Liquid!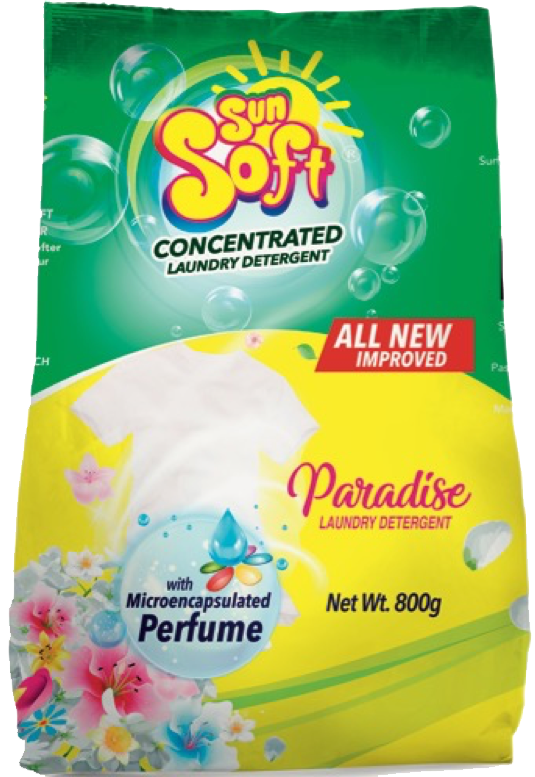 Sun Soft Paradise Powder Detergent offers a new formulation that keeps your clothes sun soft clean and smelling fresh thanks to the following:
– Optical Brightness with the ability to absorb UV light, reflecting blue light to make clothes visibly whiter and the colors more vibrant. Enjoy whiter and brighter clothes kahit hindi ka na mag-Chlorox or bleach!
– Power Deodorizers to remove and protect against unpleasant odors throughout the day. This is great specially during Summer when the body has a tendency to sweat a lot. During the Rainy Season, this helps overcome "kulob" smell.
– Long-lasting fragrance with micro-encapsulated perfumes that give 3x more perfume compared to the previous formulation.
– Anti-Dirt Shield to quickly remove dirt and grime and prevent them from coming back into clothes during washing
– Budget Friendly Easy Rinse Formulation. Sun Soft Paradise Powder Detergent has fast-forming bubbles for a hassle free, quick rinse formula.
– "No chalky residue" It is not like other detergents that leave a dry, powdery residue on washed clothes.
Enjoy a heavenly fragrance plus an unbeatable comfortable softness in clothes for everyday wear with Sun Soft Heavenly Fabric Conditioner! Every time you use the fabric conditioner, get the following benefits:
– 3x MORE micro-encapsulated perfumes for an all day long heavenly scent!
– The Sweet Heaven Fragrance in every Sun Soft Heavenly Fabric Conditioner is preferred by more Fabric Conditioner users compared to the leading brands as shown by our study.
– Softer Clothes & Garments making them comfortable to wear
– Easy Iron, Anti-Wrinkle Formulation to make ironing easier and by helping prevent creases and wrinkles on clothes
– It also helps protect clothes from damage during washing and from static discharges in dry weather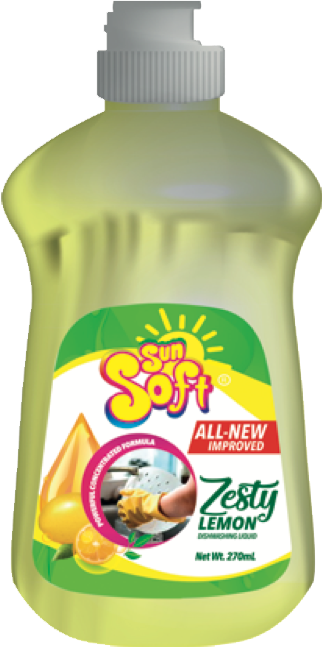 Dishwashing is now easier and made more effective with the Sun Soft Zesty Lemon Dishwashing Liquid. Ideally made for modern homes with the following needs:
– Save on money thanks to its concentrated formula! Cleans up to 5x more than other brands
– Save on time and effort with its easy rinse formulation leaving no soapy residue
– Powerful cleaning formula that completely removes dried stains, odors and cold grease or "sebo" from plastic, ceramic and stainless steel utensils
– Fresh summertime scent on your plates and utensils with no strong chemical odor
Welcome your new "idols sa linis" in your home. They are exclusively distributed by MSE (Marikina Shoe Exchange) and you can get them in 2 ways:
One, Buy them from your nearest MSE dealer OR
Be a member of MSE and you can be on your way to start your own business!
How to join MSE? It's so easy, just open Facebook and search "MSE Business".
Use my MSE code: MSEqvbahb
Click on "Sign Up" and fill out the details. Submit and wait for MSE to contact you for your Voucher Code. That's it!