Strawberries are my FAVORITE fruit in the whole wide world. Every where I go, it's strawberries that I look for. That's why I was so excited to see my friend Mira's venture into this tin cakes thingy! I just had to contain my excitement and wait till I finished my *ge-lai* to order.
One Sunday I was pleasantly surprised that this bronze-y tin can arrived.
The aroma of the strawberries were heavenly, I wanted to dig in immediately – but first, I needed to take pictures. They use FRESH strawberries for their cakes and that tells you something – quality! I knew I had to take a bite. I was honestly thinking if there was a technique of some sort on how to take the first bite – how to make that first scoop, but then – there was really no one way – so I simply let my spoon dig in. And I scooped again. And again. And again.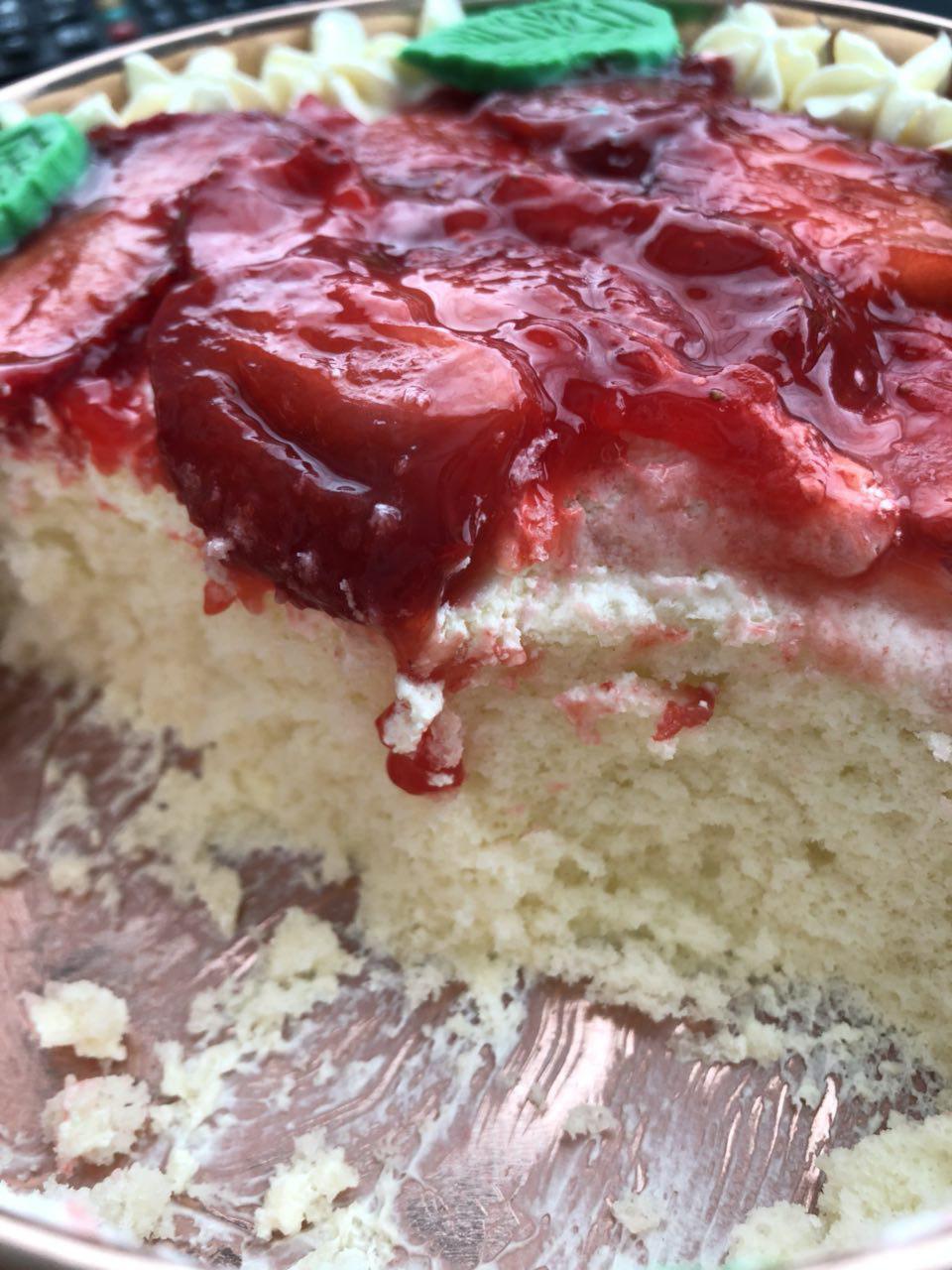 It's really light, just the right amount of sweet, the cream is a perfect balance to the soft chiffon and fresh strawberries. I really liked the soft chiffon, I really did and it was perfect and dainty and so feminine. I don't know – but I found it quite elegant. I'm weird that way.
If you like something refreshing then this is for you. Order now!
Facebook Page – Strawberries and Cream PH
Instagram – Strawberries and Cream PH