I am always on the lookout for places to order food. You see, with my in laws' growing family, and to be honest – we're getting too rowdy for restaurants because of the kids. We prefer to be in a place where grandkids can be themselves and enjoy their cousin's company. We've decided, why not just stay home (most of the time) – it's more comfortable for us and for the kids. Order food in and enjoy it without being conscious if we're too noisy or taking too much time and space.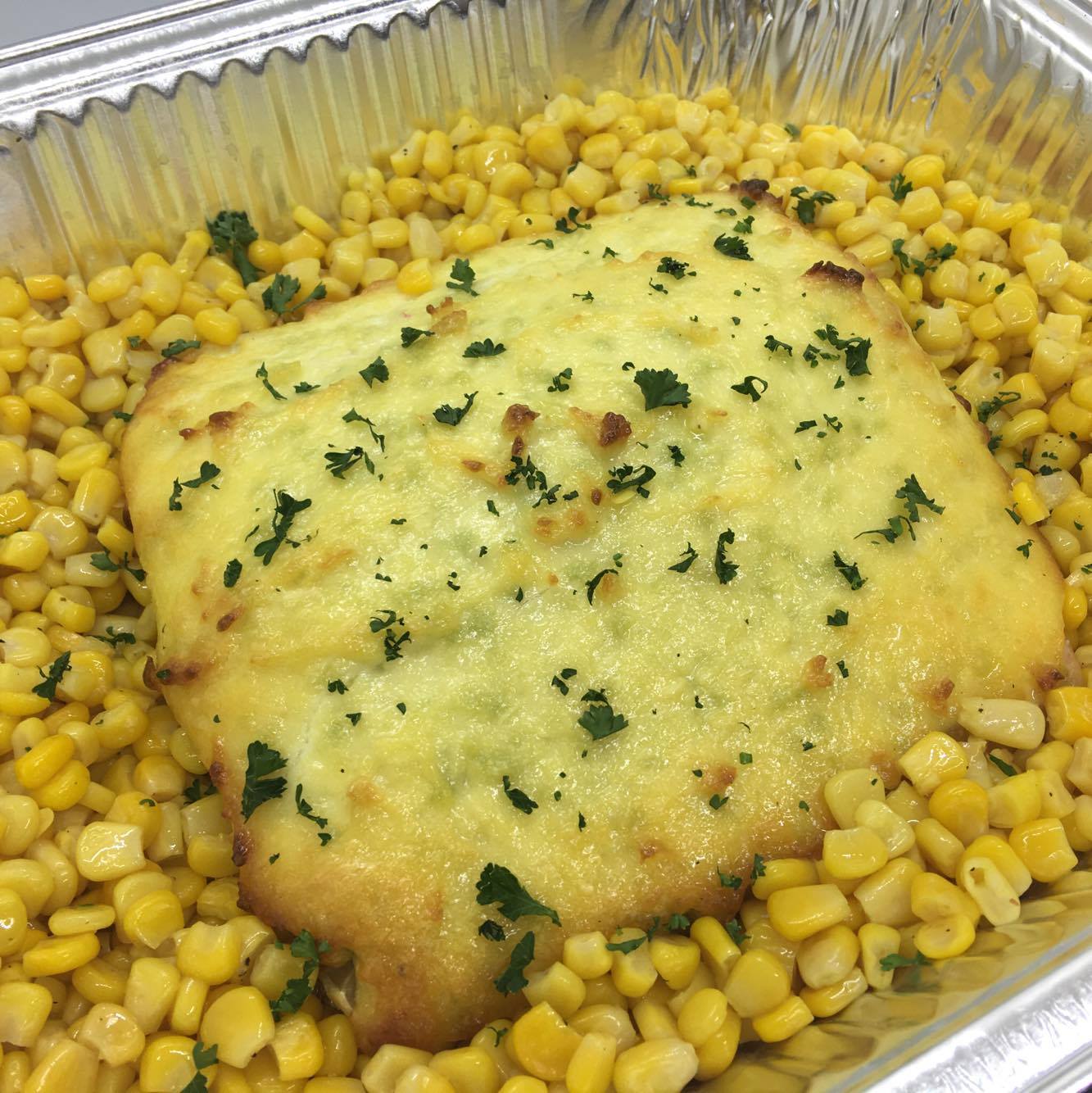 Rang is friend who I met through the #ClosetCleanoutSale2016 where we were both vendors. I just discovered after that event na she's the older sister of my friend Ro! The world is so tiny! A few weeks ago, Rang posted on IG that she's finally decided to dive into the party platter food business because of the wonderful feedback from friends who have tasted her dishes. I immediately asked for her menu and was so happy to learn that her kitchen is nearby. I'm glad to have another option to order food next time.
To be honest, I was already running out of places to order from. My menu has become somewhat repetitive and my mom in law has noticed that. My Panget said to try other places, but it's quite limited seeing that we're in QC. And as you know, I am a creature of habit, I don't mind eating the same dishes over and over again, but that's me – how I wish, that everyone was like me, but obviously – everyone is not. Haha! So, the task of thinking where to order is quite taxing. I'm also pressured to make sure that everyone will like the food I order.
Since we were having a family dinner again, I decided to order from Rang's. It was quite last minute since Rang wrote that order should be at least 3 days ahead. I asked her if it was too short notice for my order. I felt so relieved when she said she could still accommodate my order. I was so excited to be honest – mainly because it was something new and they looked really good!! 🙂
When I picked up the food, the car smelled soooooo good! I was really excited to taste them. When dinner came, I think everyone was very hungry because the food was devoured almost immediately.
The food was great, everything was good! My brother in law especially loved the Binagoongang Pork Belly and said that it gave the dish an ooopmh when you put the eggplant chimichurri. I couldn't stop eating the mashed potatoes of the Chicken. My parents in law, nieces and nephers loved the Baked Salmon. I wished I ordered two of that. Hahaha! The crab fat spaghetti was also good, the shrimps were cooked very well and seasoned perfectly.
Rang's food was a huge hit to me and my in laws. Everyone was happy with the food and was filled full. The size was perfect and the flavors – wonderful. Rang was able to pack and present the food very well too! The plastic wrap was tightly done to avoid accidental spills. It's also very easy to re-heat since they're on aluminum pans.
I'm excited to order the rest of the food on her menu.
Congratulations Rang, on this venture! Thank you for sharing your food, for us to enjoy with our families!
For more details on how to get in touch with Rang and how to order – you may visit Rang's Facebook Page.
Here's another look of my orders:
Top Left is the Binagoongang Pork Belly with Eggplant Chimichurri
Top Right is the Chicken with Roasted Garlic and Herbs
Lower Left is the Baked Salmon with Buttered Corn
Lower Right is the Crab Fat Spaghetti with Garlic Prawns