My friend Kath and I, we loooove to eat. We share discoveries with one another. I super trust Kath's palate. If she says it's good – I'm sure it's good. Kath mentioned Yummy Kitchen – she told me that their BBQ Pork Buns are good. I haven't placed my order on those yet – but Eunice was nice enough to give me some of her popular breads and a yummy Pandan Macapuno cake. Let me tell you, the Pandan Macapuno cake – my mom finished it immediately. My mom is NOT a cake person ha, but she was able to finish it – it was that good! I was telling Kath too that I really liked that cake. I asked Eunice about it and she said that she only made them during Christmas – my heart sank. Then a few days ago, I saw Yummy Kitchen's post on IG of her Kiam Pung – I love Chinese food and so I was intrigued. She indicated in her post that she had two (2) sizes – One Whole and Half – I wanted to order half – it just so happened that Kath also wanted to order half! Yehey! And then Kath mentioned that she wanted to try the cake as well, so we each had our halves! Hahaha.. So we ordered and during lunch – I picked up and paid for my order:
Kiam Pung (or Kiam Peng)
P500.00 (half order) P1,000.00 (whole order)
When I saw it I was impressed. It was dark (I am wary of not too dark Kiam Peng) and filled with so many ingredients. You can see the mushrooms, the meat, the carrots, the veggies, and chestnuts! Her Kiam Pung is perfectly mixed and seasoned. The ingredients blended well together and I love the texture and consistency – it wasn't very sticky and was just right for me. If I am correct, I think she used Japanese rice – and it worked!! I liked too that she separated the green onions, fried shallots and peanuts! It was love at first taste. I was scared when I saw the veggie – I am accustomed to my mom's Kiam Pung without veggies. But when I ate her Kiam Pung – it's as if the veggies were just there to support the flavor of the Kiam Pung. It added a *crunch* to the usual sticky rice and meat combination. I loved it! Really loved it!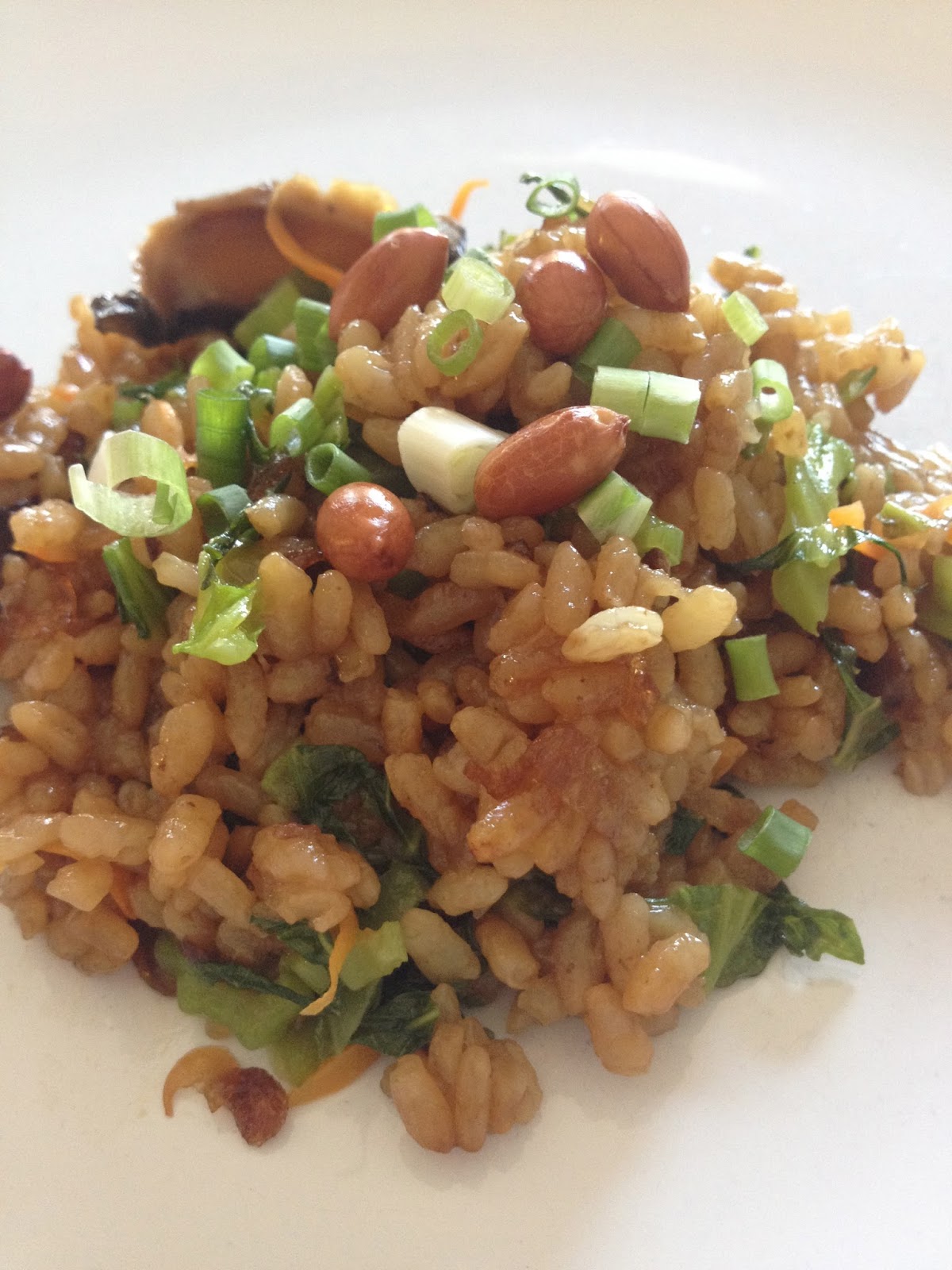 This is what the cake looks like up close. What a beauty, right?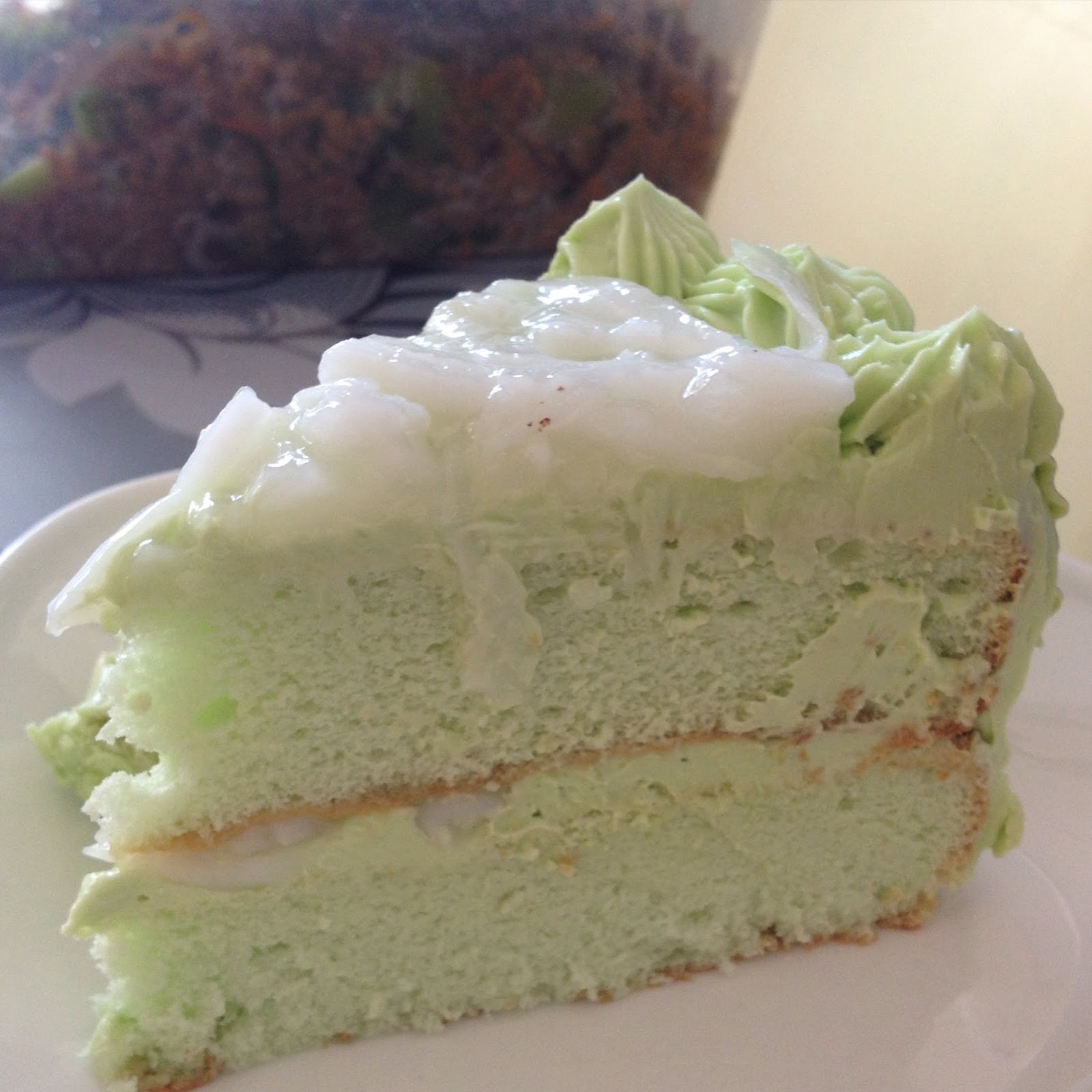 Pandan Macapuno Cake P800
I mentioned it before – my mom LOVED it and she isn't partial to cakes! It was light, soft, and very flavorful. To be honest – most pandan cakes I've tasted were bland and confusing because I didn't know and I couldn't make out the pandan at all. I've always wondered if my taste buds were wonky – but this cake – the pandan flavor stood out – as in really stood out! This is the pandan taste that I've always wondered about. She combined it with macapuno and it enhanced the pandan taste! I really really loved the icing – there I said it! Hahaha!! I super loved tasting the pandan in the icing. Super!!
Below are the assortments of bread that Eunice makes, they're P40.00 each (minimum of 12 pieces)
Cheese Rolls, BBQ Pork Buns, Chicken Asado Buns
Caramel Cheesy Ensaymada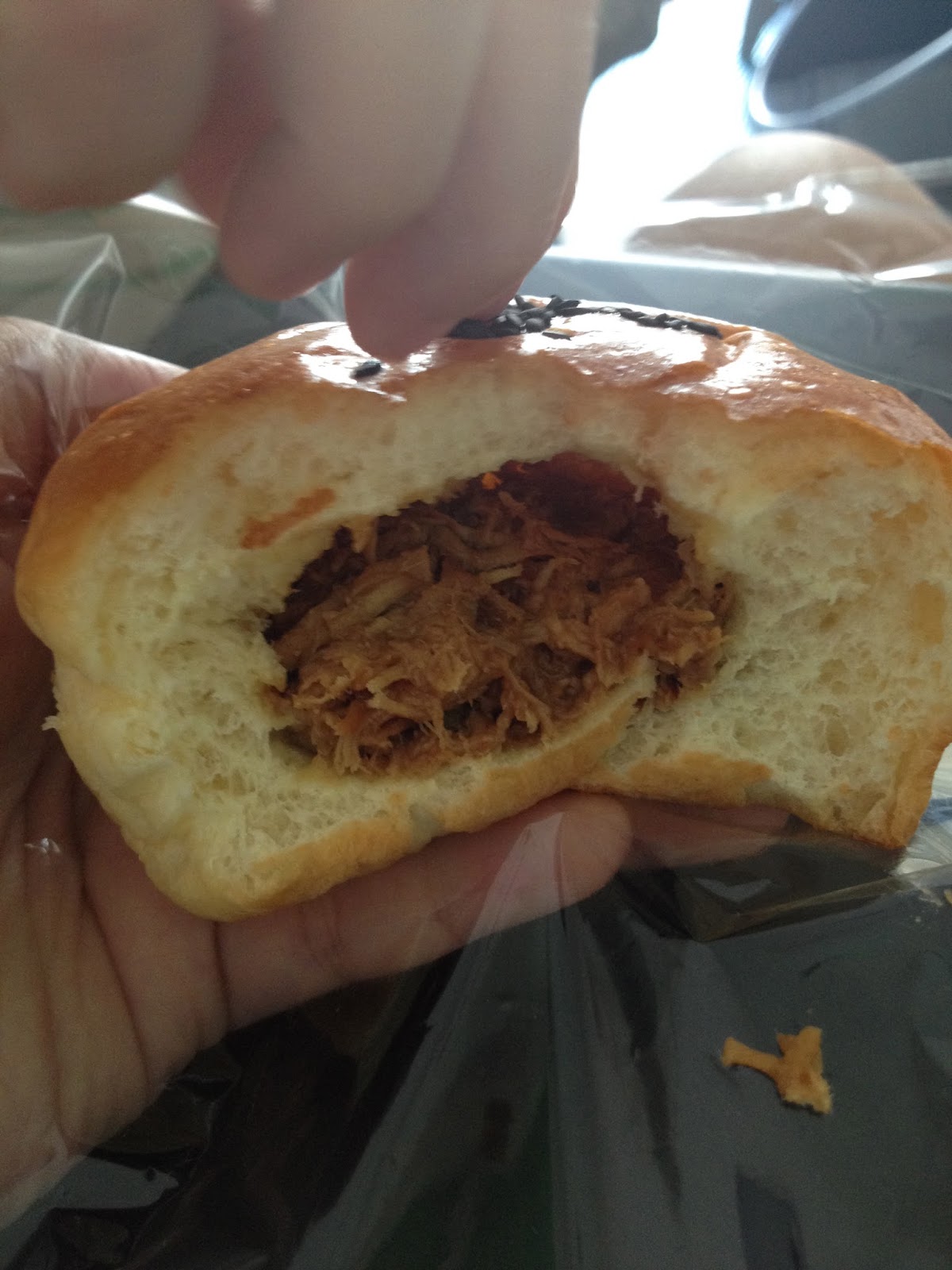 BBQ Pork Bun
Eunice's buns are softest and lightest that I've ever tasted. The filling is just right (but secretly – I hope it's more – hahaha!!) and it's very good. I hope she can sell the buns without the filling! Hahaha.. (Demanding!)
Thank you Eunice! We looooved the Kiam Pung, Pandan Macapuno cake and the breads. I am so happy that through you I can experience authentic Chinese cooking! I must say, you are very lucky to have been taught to cook the traditional Chinese dishes – teach me? Just kidding! Hahaha.. Oh! BTW – she also makes the Birthday Misua!
For orders, please contact Eunice on the numbers below: