UPDATE: May 22, 2015: Congratulations to the winner! Please see the comment section! —– I had a wonderful staycation during my birthday at F1 Hotel. It was very memorable because I don't usually celebrate my birthday this way. All I want on my birthday is a birthday cake and a good meal. Hahaha! But this time, my birthday salubong was made extra special because I get to spend it away from my *home*.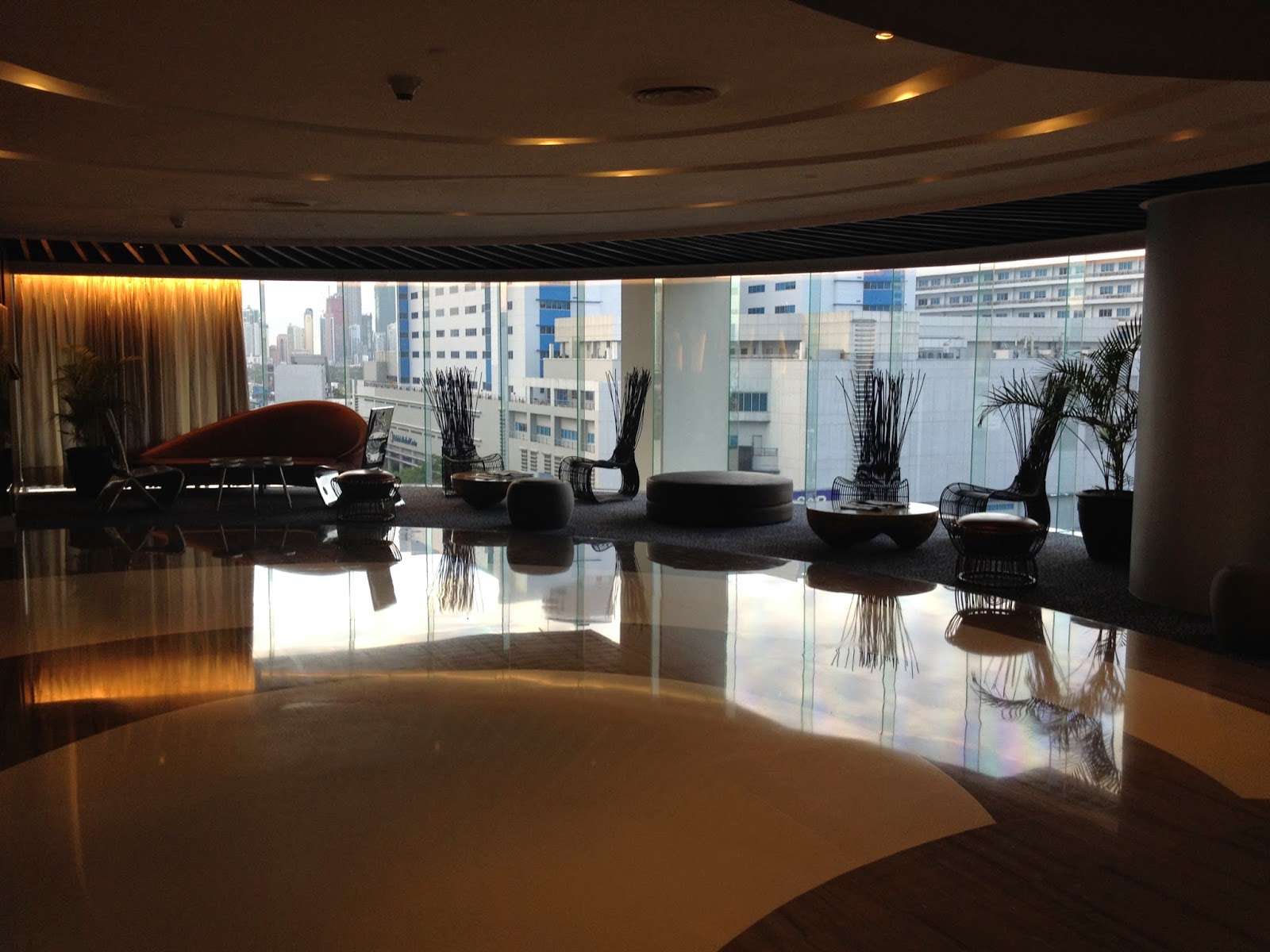 The Lobby
We checked in during lunch time and it was a breeze! The staff was very helpful and friendly. We were surprised that lunch was offered! The kids had a lovely time eyesore-ing the candy bar and ice cream! My yayas enjoyed the buffet – I especially loved their Binagoongan, it was really good that I couldn't help and get more (than seconds!).
The staff is wonderful too as they heeded to our every request – the sofa bed was made and we even had a welcome wine and cheese plate! Hihi..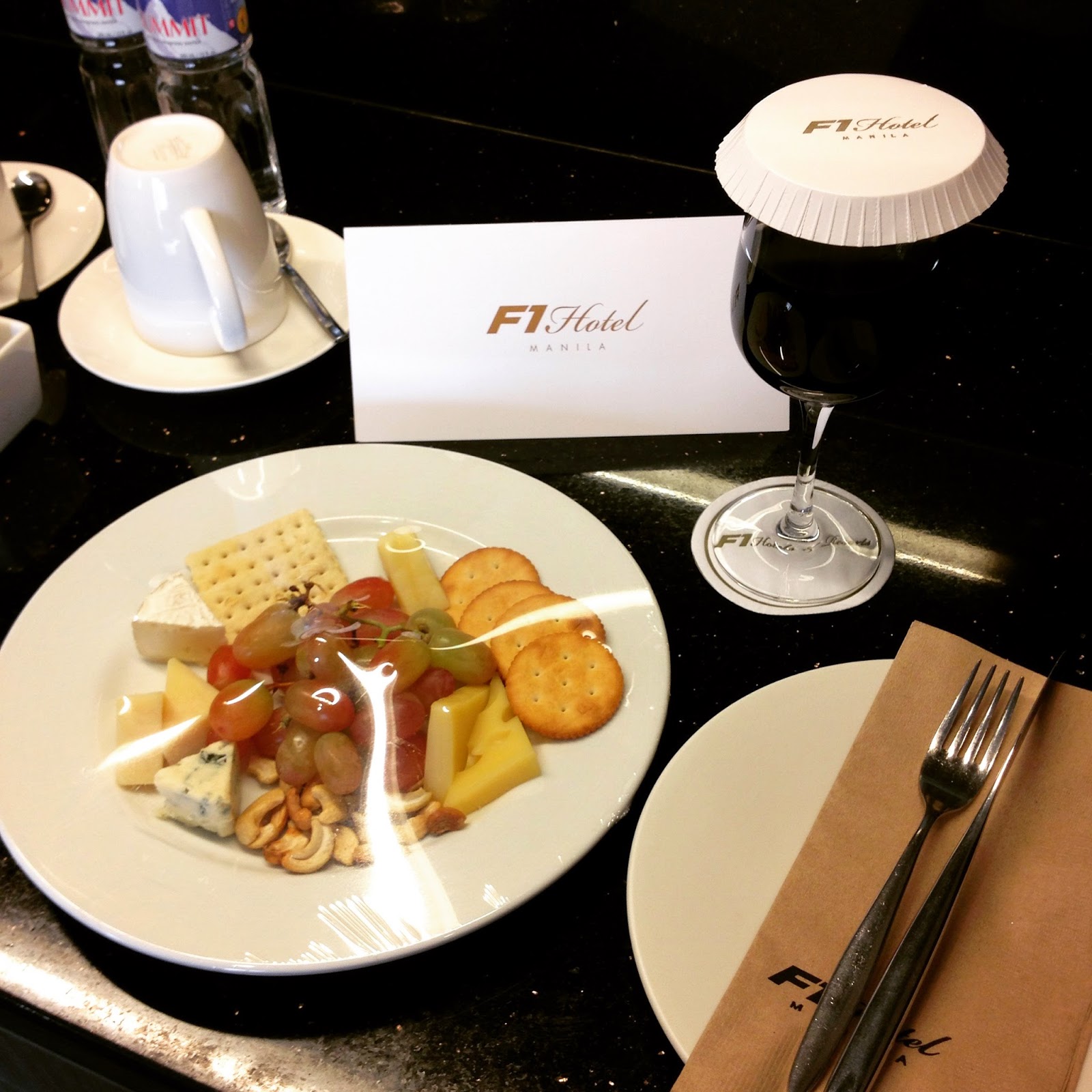 After lunch, the kids had to sleep – so my Panget and I decided to walk around the mall nearby. It was so nice because we walked going to the mall. HHWWPSSP all the way to the mall, Hahaha!! Sorry, cheesy – but seriously, it's not often that we get to walk to a mall especially here in Manila where you'd need a car to get around. Location wise, F1 Hotel is top notch. I love that you can walk to High Street. There are supermarkets (Marketplace and S&R), cinemas, a lot of restaurants, pocket gardens, and shopping too! I think this is an ideal location for tourists – as its very accessible and the area is pretty safe.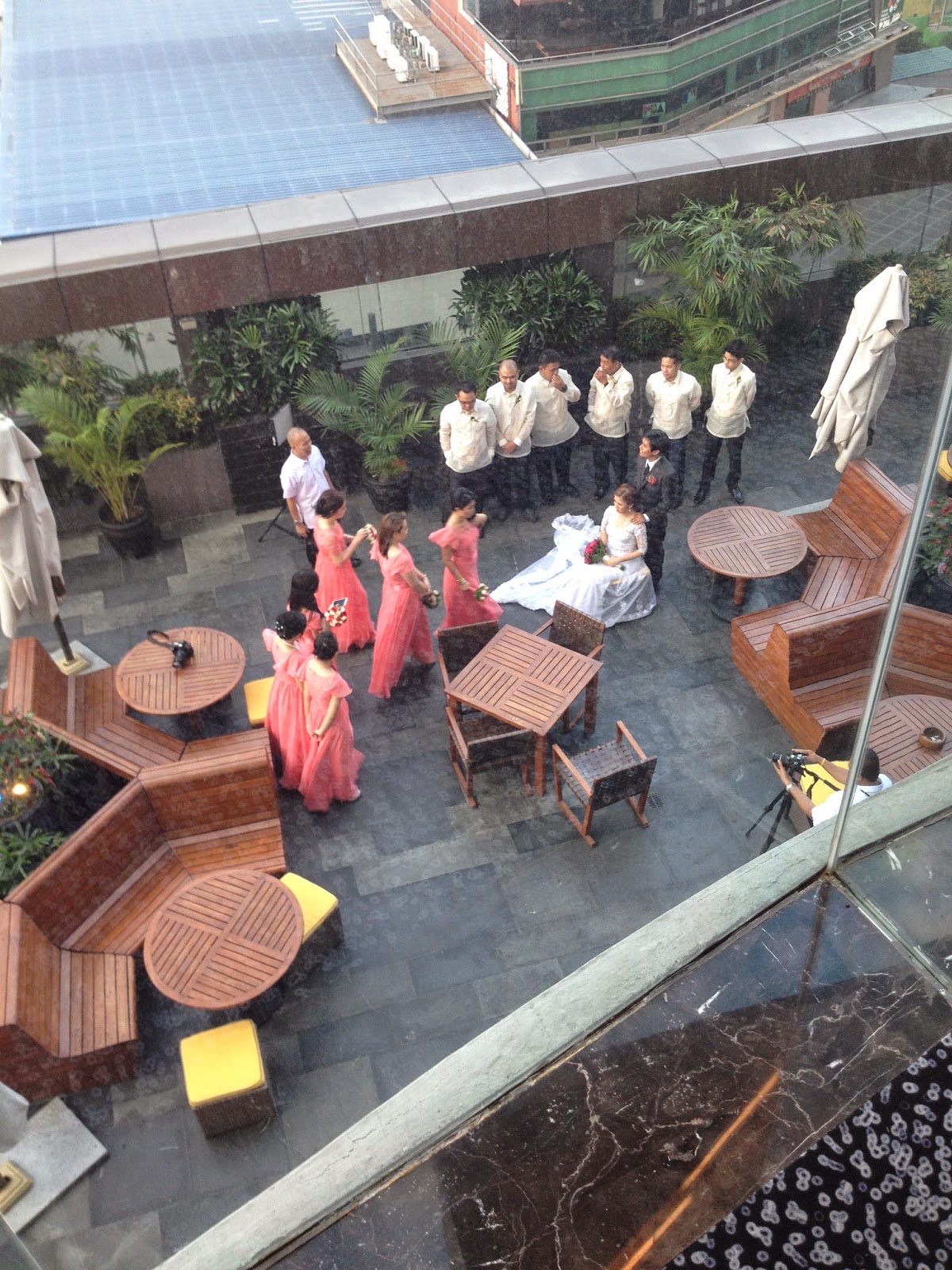 A Wedding photoshoot in progress!
This is their gym. Looks nice and clean right? It smells clean too!!
The kids were really intent on swimming and so even though it was late and a bit chilly,
they still enjoyed the pool area!
The dinner buffet was pretty much the same food served during lunch. I was hoping that they would change the menu – and I was looking forward to it, but they didn't. I honestly expected a different menu because I had the impression that, that was the protocol. Well, they changed a few dishes, but the rest were pretty much the same. Good thing though, that my kids are creatures of habit – and me too! Panget was a bit disappointed. But the highlight of dinner was this Mongolian Rice made by the chef. It was sooooo good that I had three, yes 3 servings of this! I loved it so much and I was raving about it the whole time. I let Panget try it and the yayas and they agreed that it was really good.
After dinner – Panget and I were treated to a massage. We booked it quite early as Jane, Queen of the South (SugarGoSpice) suggested that we do. This is what welcomed us at the spa: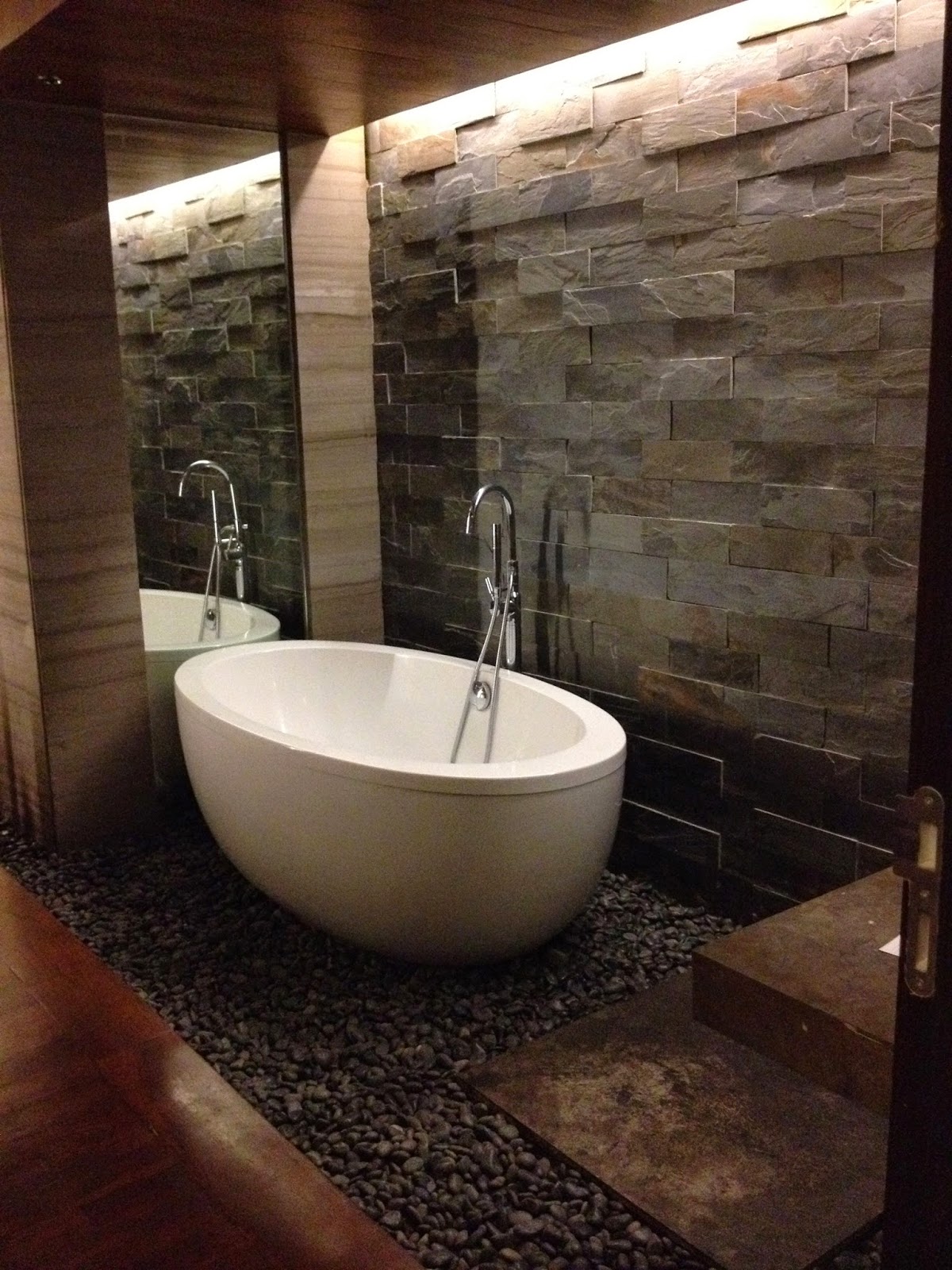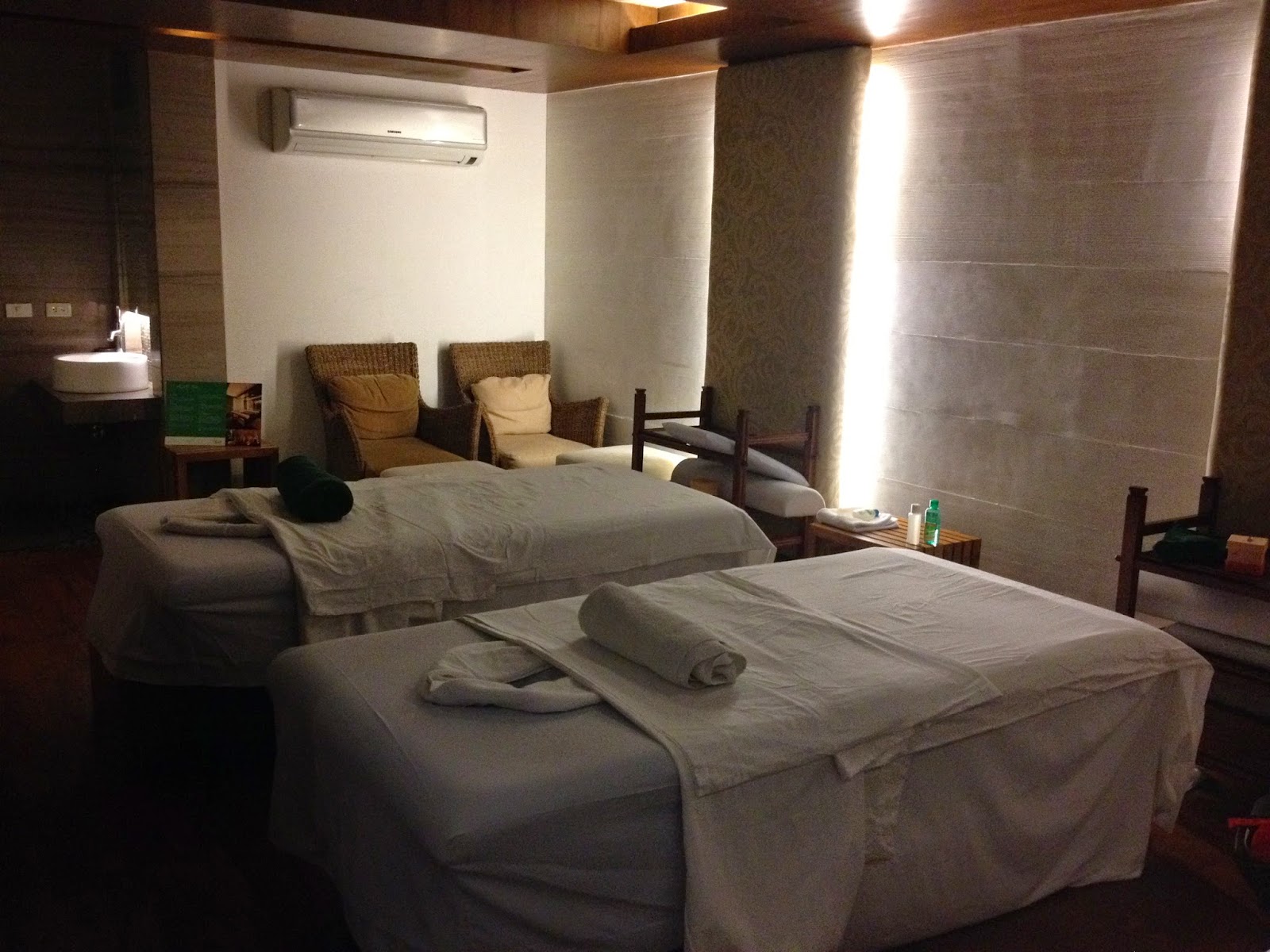 Very inviting right? Yes! We had a wonderful massage too. The massage therapists were very good and gentle. I wish though that they had more massage rooms to accommodate more clients! I was never a breakfast person as I used to sleep in during the morning. But when I got married, I can't explain it – I became one. I would invite friends for breakfast meet ups! Strange noh? And I so enjoy having breakfast, buffet breakfast is not an exception – I especially love a wide wide spread of breakfast choices. And since it was my birthday – I splurged on the food! I didn't get to take so many pictures as I was too excited to eat! But take note that the spread was good enough to make me excited!
The Noodle Station..
The Omelette Station
Miso Soup & Congee
My simple Congree – green onions & garlic..
The spread will NEVER be complete without BACON!!!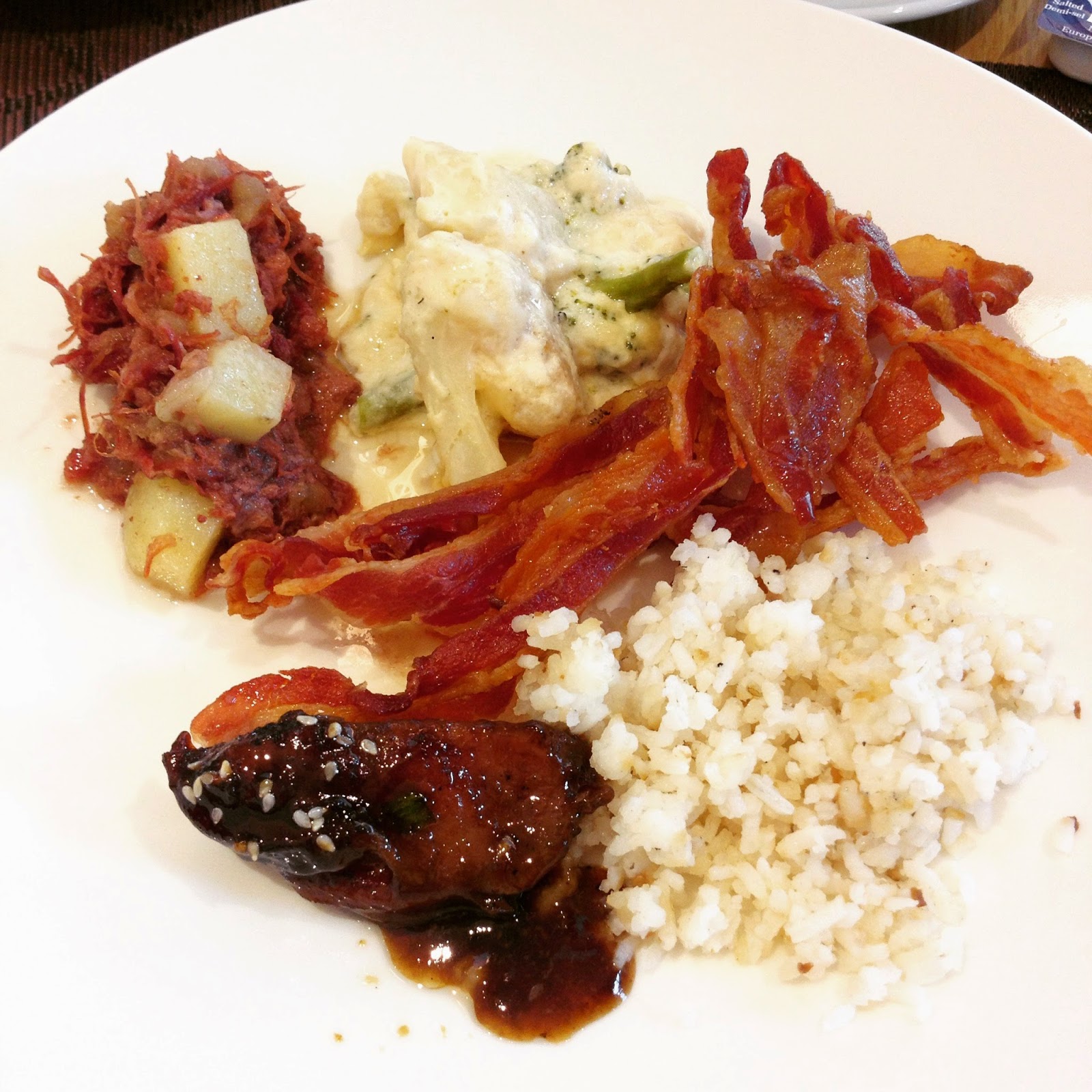 My first *conservative* breakfast plate!
I almost forgot to mention about the rooms! We stayed at their Fort Suite – it's a one bedroom suite that has a sofa in the living area that transforms into a sofa bed! The room was spacious the beds were perfection! It was like a mini apartment of some sort. We were 4 adults and 2 kids and we were comfortable with the size.
(Insert Picture)
I was told that a cake will be given me once I check out. I didn't open it as we were rushing out. But when I got home – I opened the box and this wonderful berry cake was so fragrant and red!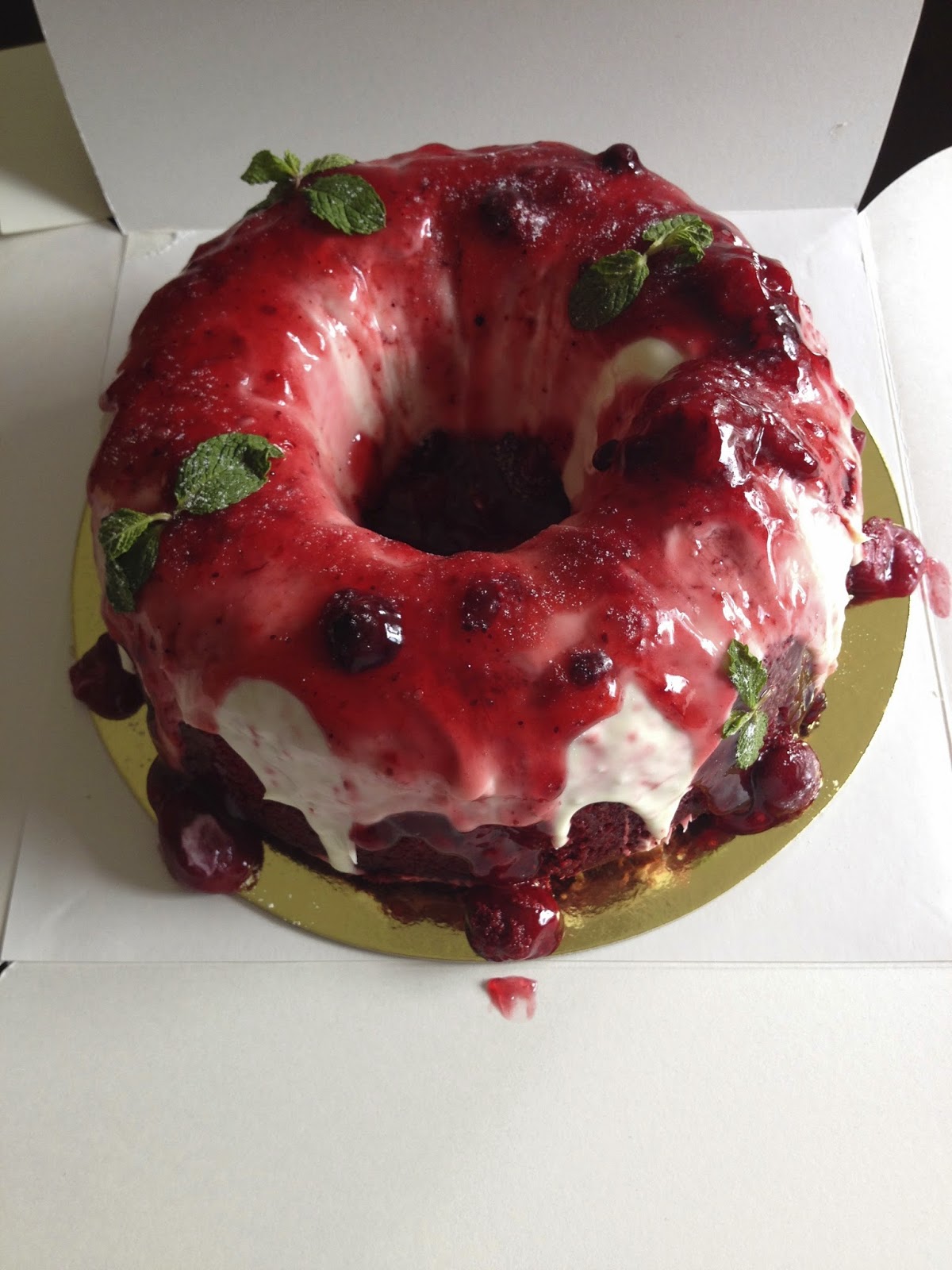 It was really really good! Thank you Pao, Twinkle and Jane for this wonderful birthday staycation at the F1 Hotel! Thank you for making my birthday extra special! This is one for the books because I was with my whole family – Panget, Kids and my wonderful Yayas – Belen and Ga!! It was such a great way to spend my birthday. Wait, there's more!!! The good and generous folks of F1 Hotel Manila is giving away a FREE overnight stay to one of my readers!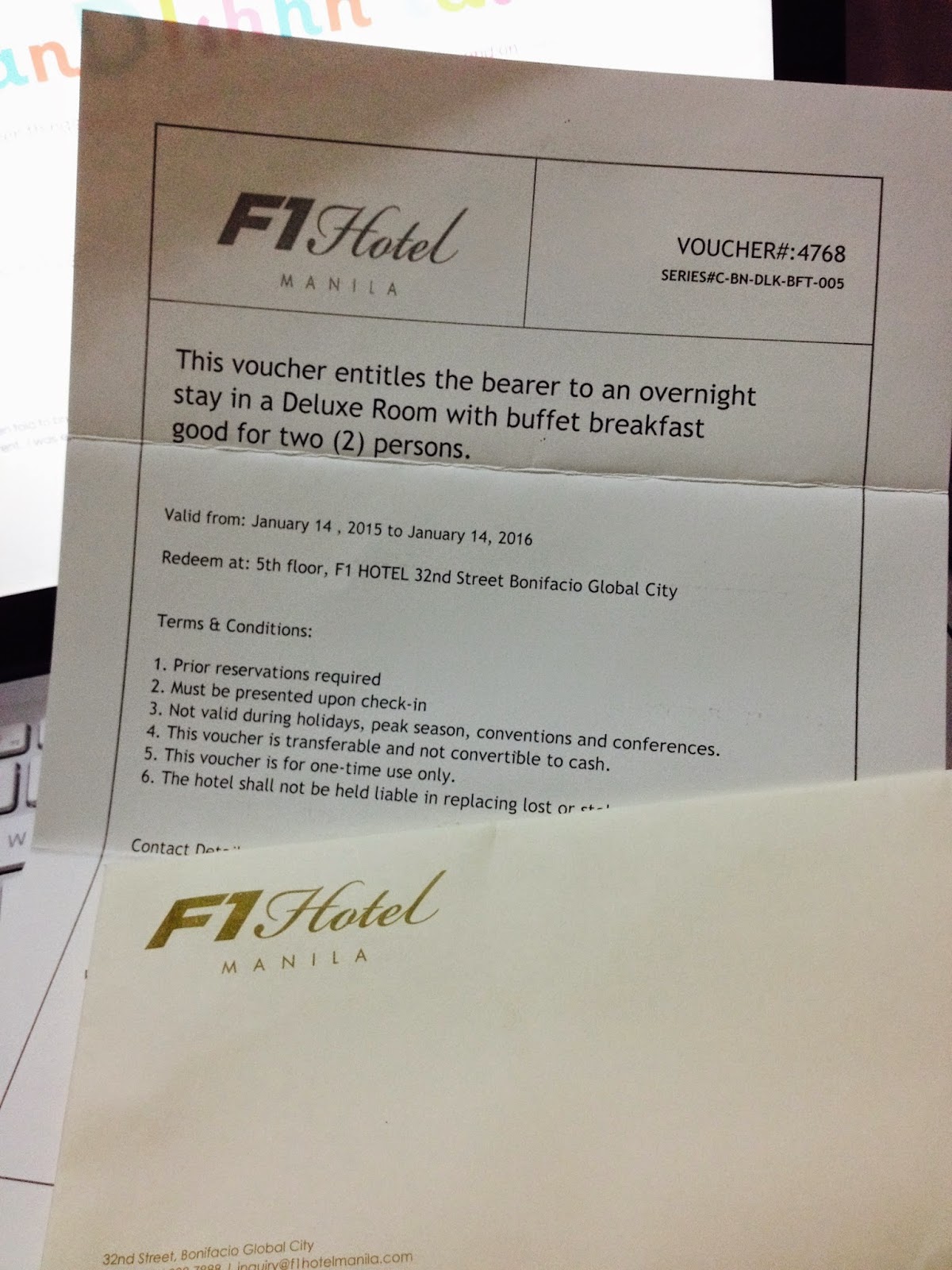 Joining is fairly easy just follow these instructions. Leave the following details on the comment section: – Name – Valid Email Address – Why you deserve to win this staycation – URL of your FB Share, or Tweet ONE (1) entry per person! I will choose the answer I like best. For this – I would personally want to hand the hotel voucher to the winner. So let's just make this valid for Metro Manila residents who are willing to meet me at the F1 Hotel. This giveaway will run until May 20, 2015.