In my wildest dreams – I never thought that my kids would learn how to play Hockey. Why? Well, because we simply don't have snow! And that our skating rinks don't have hockey lessons (or so I think). So imagine my delight that they were to learn – Hockey!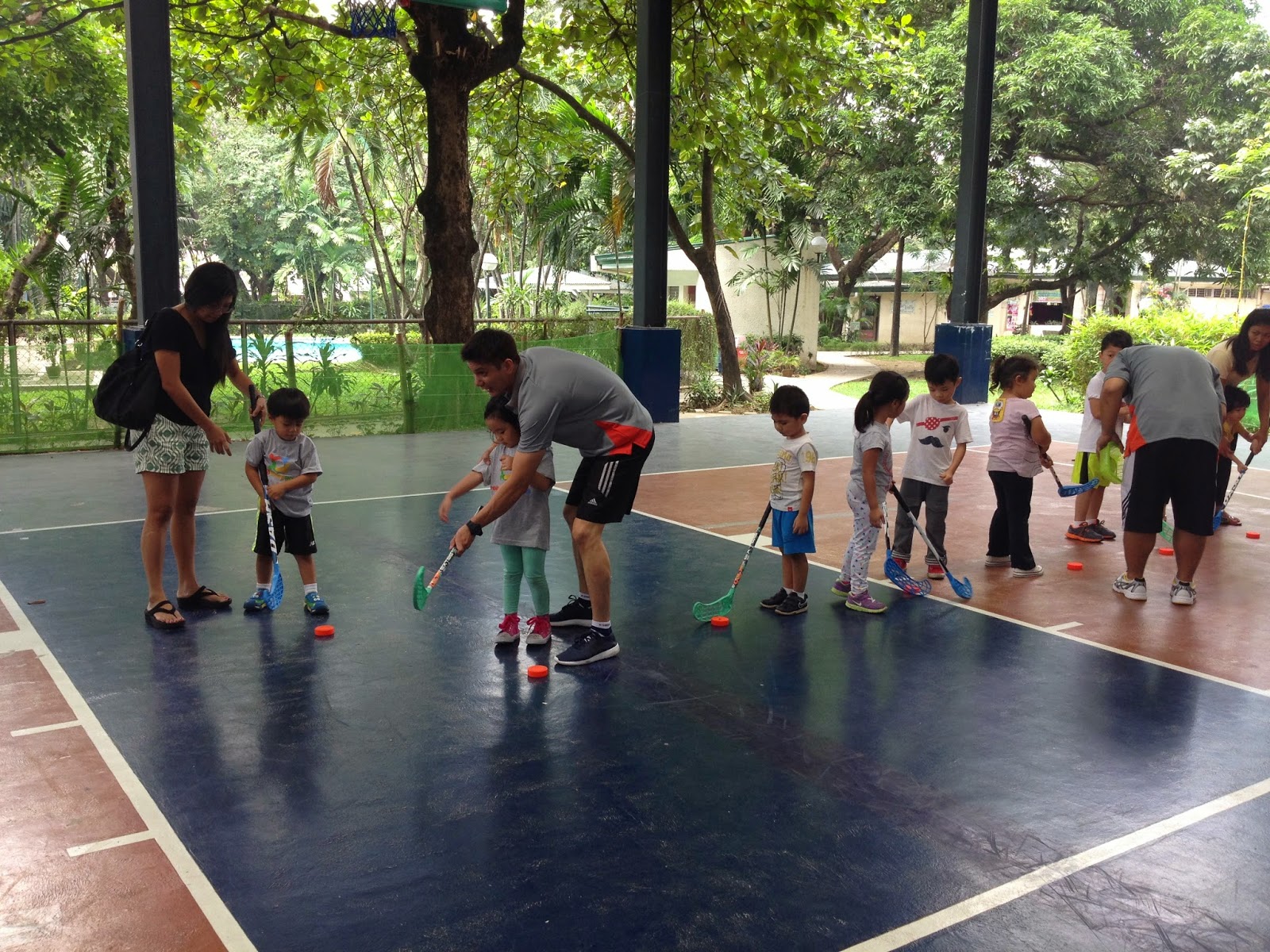 I honestly thought that it would be difficult since its hand-eye coordination – but I was really happy surprised to see that Kailee was able to do such movement! It's quite difficult for a teacher to mentor a number of kids at the same time and it takes a whole lot of charisma to convince the kids to follow and listen – Coach Sonny had both! I commend and congratulate him for a job well done since my kids (and the other kids) listen to him! Thank you for your patience and love for teaching Coach Sonny! I am forever grateful!! Here is a video of Kailee hitting the hockey puck and below is a video of her friend Xavi who's doing the same thing. Wonderful right??
I think we parents who have witnessed these developmental learnings are so proud of our kids! Now that they're exposed to different sports – maybe they can learn discipline from it! At least now, they're exposed to different kinds of sports (and not just basketball!) Hahaha.. I know it's too soon to *discipline* them – but hey, whatever works right? The Ready Steady Go Kids program showed me that there is learning in the form of sports. Kailee would listen intently to Coach Sonny and ask for help as well. These sessions made me realize that my little girl is ready for higher learning. Whenever she's in class, I feel very proud because I see her listen, follow and perform. Here is the Facebook page of Ready Steady Go Kids Philippines. Please feel free to browse their page, call them at +63-2-6311497 if you're interested so you can schedule a trial class. You may also email them at info@readysteadygokids.com.ph for inquires and questions. Ready? Steady? GO KIDS!!