I am very fond of Pinoy breakfast fare. I don't mind having them for lunch and dinner! That's why I love restaurants that serve all day breakfasts! Hahaha.. It wasn't so long ago that I became a breakfast person. I distinctly remember when I was still in ICA that I refused to eat breakfast, I just didn't! It was only when I got pregnant that I started to eat breakfast – because I would get really hungry – and that was the start. I used to not like waking up in the morning too! But when I got pregnant, I had no choice – I'd be wide awake by 7am! And so I used that time to relax and do what I like – and that is to eat! Hahaha.. Last December, I was one of Jane's Christmas Angels. We were gifted with a pack of JAM Foods Angus Tapa to take home. I met the very warm and lovely Michelle Cu-Unjieng who's husband Chef John is the chef behind Jam Foods. I remember the first time I encountered Jam Foods – it was in Mercato Central last 2010! I remember it distinctly because I too, also joined Mercato with my sister in law, and we sold Gingerbread Trees! It was in Mercato where they became known as the Angus Tapa. And as they say – the rest is history!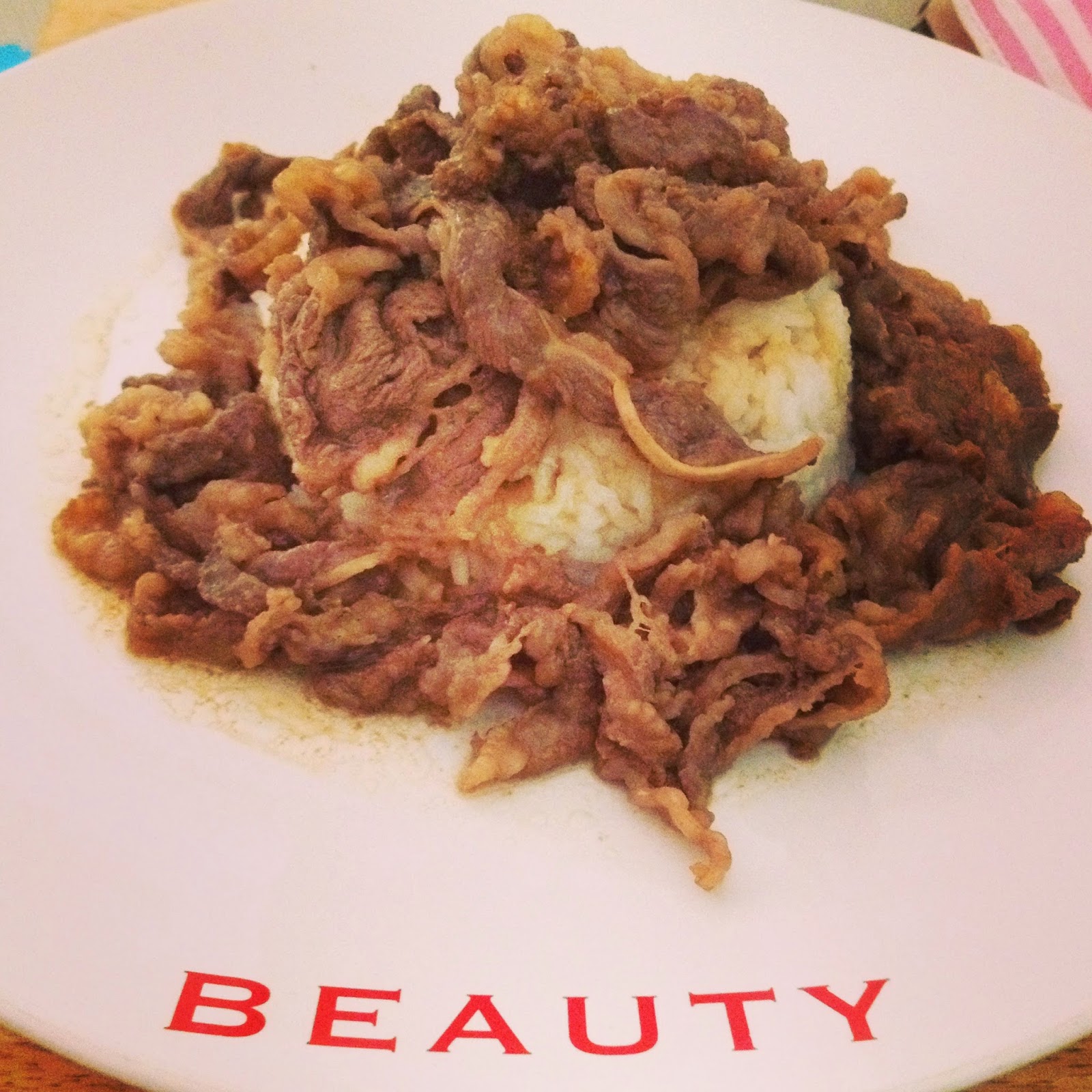 Look at that BEAUTIFUL goodness!!
Yummmm….
I am so happy that they have resellers around the Metro! It makes it convenient to their patrons that they have tapas readily available in different locations in the Metro. I must say that this is one of the best tapas that I have tried in my life. You need to try it yourself to believe! It's really soft and very flavorful! Before Jam Foods' Angus Tapa – I thought all tapas were hard and dry. So when I tried this – I swear, the Angus – it makes all the difference! I haven't had any beef tapa that comes close to Jam Foods Angus Beef Tapa. Visit their Facebook Page: Jam Foods Angus Tapa for orders and for their other products! Thank you Michelle and Chef John for bringing us Jam Foods Angus Beef Tapa!