Its that time of the year again!
The red cups and of course – the Starbucks Planners!
Here's a sneak peak on what's instore for you guys from Starbucks!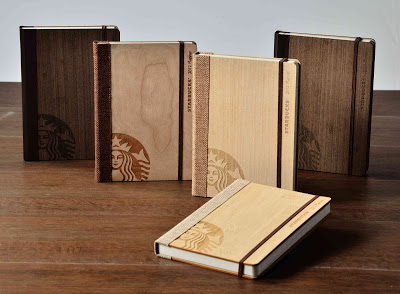 This year Starbucks is launching seven different covers for their planners! Its made from engineered wood and is very much in tune with their Shared Planet campaign. It's very nice to know that these planners were made with much consideration to our environment! There are several covers to choose from ranging from lightest to darkest (Poplar, Bamboo, Cherry, Spruce, and Oak)
You guys will be happy to know that the folks back at Starbucks made things a little different (and easier) this year – you may opt not to purchase their yummy Christmas beverages! You have two ways to redeem:
Option 1 is purchase nine (9) Christmas beverage + eight (8) core beverages = Seventeen (17) Stickers
Option 2 is purchase twenty-three (23) core beverages! = Twenty-three (23) Stickers
*ALL Bottled drinks are NOT included!!
Nice right? It gets better!
For every Starbucks planner that you get – you'll be receiving a pouch, a bookmark and get this nine (9) coupons you can redeem from February to October 2012!! Isn't that the BEST?
Redemption starts November 3, 2011 (Thursday)
Hurry and race to get ALL seven (7) planners!! 🙂
Thank you Starbucks Philippines! 🙂 You guys are the GREATEST!!