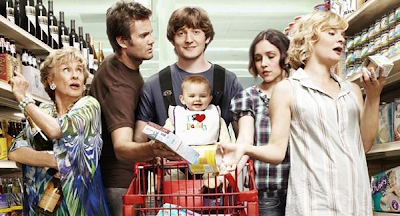 Mindy told me about this show – I've been wanting to watch it but as you know, I do not know how to download! Hahaha! I rely on my Panget or my twin to do it for me. And so yesterday, my twin told me that he has 10 episodes of Raising Hope.
Last night – I saw 4 episodes and I found the show really quirky and funny. Princess Beyonce/Hope is really really cute and I like the 'innocence/naive-ness/dumbness' of the characters! Its just so funny to watch..
My favorite part was when Virginia and Burt were singing to Hope (Danny's Song by Kenny Loggins) This scene made me teary eyed (prengnancy hormones!)
Looking forward to more episodes of laughter!!