I love peanuts…
But only adobong mani, the salted ones without balat and honey roasted ones.
On the Korean Airlines flight to Seoul, we were served with peanuts as snacks.
I am one not to turn them down – so I munched on a pack, the brand was Fisher.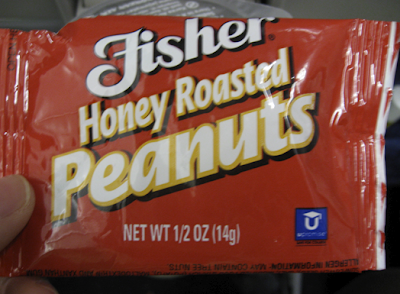 And it tasted WONDERFUL!
And so I asked the flight attendant for another pack, and another and another.
Yes, this was my main snack while en route to Seoul!
I think I consumed at least 5 packs…
Hahahaha!! 🙂
I wish I can purchase more!!
Sigh… They're not available here in Manila…. 🙁