In the Philippines' local blog industry, it is very rare for us to find bloggers who dedicate themselves to fashion accessories. Jean & Rosz is an ACCESSORY TREND SPOTTING BLOG which provides not only trend updates, histories and tips on how to accessorize on a day to day basis, but it makes sure that readers will get BEST VALUE in their accessory investments!

This fairly new blog of Jean & Rosz features usual topics in fashion, beauty, travel, food, culture, arts and current events, with a unique twist of incorporating day to day fashion accessory elements in them.
As good news to my readers, Jean & Rosz is sweet enough to give out 3 of their hottest items this season.
Jean & Rosz Pearl with Stars Necklace
Flower Rosette Bib, Spring Summer Collection
Giant Leaf Necklace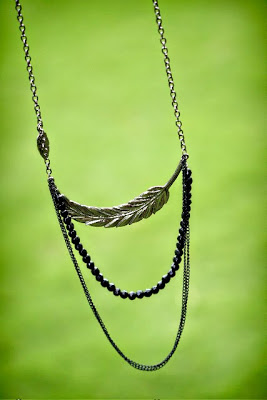 Here's how to join:
1. Add Jean & Rosz to your blogroll OR add them in Facebook – Jean & Rosz's FB account
2. Post a comment in any of Jean and Rosz's features
3. Post your name and email address with a link back to your comment on Jean &Rosz's blog here on this specific post.
4. Deadline of entries will be on March 30, 2010 at 11:59PM
5. Three (3) winners will be picked via raffle and announced on April 1, 2010 (April Fool's Day!)
Note: You can submit as many times as you want to increase your chances of winning!! (Just make sure that your entries are complete, as incomplete entries will automatically be disqualified)

UPDATE: Kindly read through the mechanics carefully. Incomplete entries will be automatically disqualified – and we don't want that right? 🙂
Jean & Rosz
http://jeanandrosz.blogspot.com/
Jean & Rosz FB page