We all have our stories to tell, I remember hearing this line (or something to that effect) in the movie As Good As It Gets. And I believe it's universal – we do have stories to tell, so many many of them.
Last Saturday night our ICA 98 batch had this story night event called Moments of Truth. It was exclusive to us in ICA 98 and to tell you honestly, I was excited. I didn't know what to expect, but you know what – I came out of it blown away.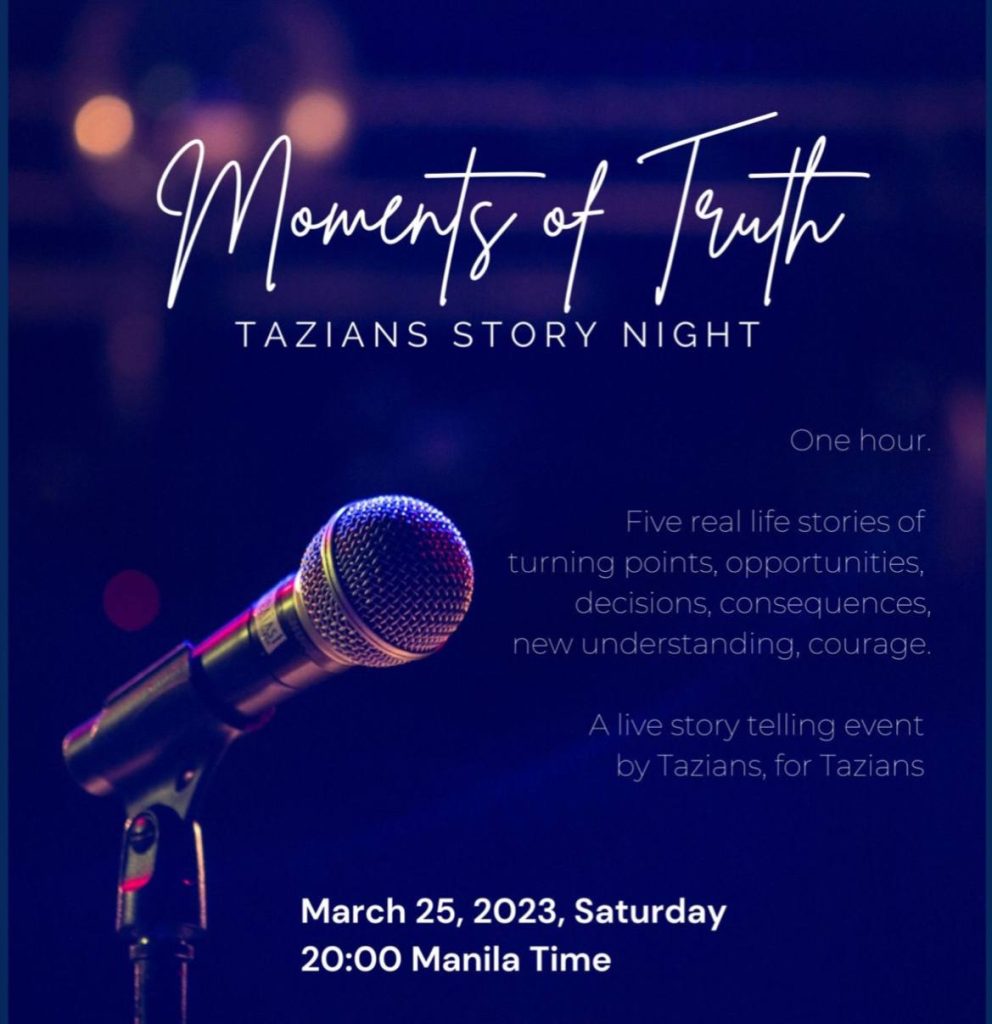 Listening to batchmates tell their truths/stories made me laugh, and cry and laugh and cry again. I can't explain it, but hearing their truths – it made me realize that we are all human with our own stories that can inspire and open a truth that we didn't know existed. Hearing them tell their stories, listening to the messages they wanted to convey was just powerful, it was empowering!
Each story had this pinch in our heart, a reminder of an emotion long forgotten, a feeling of belongingness, and truth that has been struggling to come out. Our truths are our truths, no matter how bitter or sweet – we should own it. One thing I realized was – when life throws us lemons, well – let's make lemonade! Hahaha..
The destination is the same but every journey is different, each one of us was shaped by what we learned in ICA – and it was those lessons that have helped up cope with the struggles we have in life. Personally, I never knew that I enjoyed writing – until I started this blog in 2005. I attribute this joy for writing to my reading and language teacher Ms. Villarante and Ms. Frilles. I must admit, at that time – it was such a chore, but then as the years passed – it has become delightful to be able to write and share stories here in my blog. Another thing that helped me was my typing skills AND I LEARNED THAT IN ICA! I am a touch typist, yes – iyayabang ko yan. I can type without looking at my keyboard. I remember we had a class for this, a computer class with a game called Typing Tutor, I was hooked with that game, and to be honest – until now, when I am bored I do typing activities online to test how fast and accurate I can type (shempre ang kalaban ko is just myself! Hahaha..) When I feel anxious or upset or happy, I have this need to type into words what I feel. I have so much posts here on this blog that are on 'draft' I don't think I intend to publish them, but it just feels good to be able to put them into words. When I look back and read through my posts from 2005 until present, you will see a shift in the mood and the wisdom that comes with age.
I am grateful and thankful to everyone of our storytellers during Story Night. You ladies are inspiring, THANK YOU for putting into words what we are experiencing and feeling. Thank you for heeding the call to share, I know it's not easy so THANK YOU!! I am honored to be a batch mate of yours in our ICA Class of 1998.
Here's to celebrating 25 years since we graduated in ICA!
#RoadToICAHomecoming2023