Cars are a necessity where places that don't have an efficient transportation system. You also need a car when you travel a long distance to work, to get home. There are various reasons on why we need cars in our lives. Also, to be honest – in our country, a car is a sort of a status symbol.
Buying a car is not like shopping for clothes, you will need financial resources to buy one and of course, a space to keep one. Due to the rising costs of fuel – one needs to reason and decide very well, what type and size of car would be suited to your needs.

When Panget was looking for a car to buy, this was pre-pandemic. One of the factors he considered was the size of vehicle – he says that this is the most important, because when you buy a car – you will need to fit every person in the family comfortably. The next factor, which is as important as the size is – the price. Of course, in a buying a car – you will need to check your finances if you can accommodate the car payments. Assuming that you have an older model car that you are planning to sell – and the proceeds for the sale will be used as the downpayment. This is what is usually done, to off-set the amount that you need to shell out and let's be honest it's the most practical thing to do. It is in this aspect that I am totally clueless, I have no idea on how car payments are computed and made. I still have this idea in my head that you just issue post dated cheques and that's it. It was by sheer coincidence that I came across a site that makes car payment calculations instantly! And all you need to do is to input all the details needed and it automatically computes everything for you! This site is heaven sent for everyone looking to buy a new car. If you'd like to check your finances to estimate the expenses you'll incur, then this site is perfect for you. Nowadays, owning a car means taking out a loan – and with this loan, we would like to see in advance the payment terms and with this car payment calculator, you'll be able to adjust the years to pay, interest rates and other deductibles if any. With this site you need not be confused or fooled with the computations that are handed to you (I remember being given a pieces of photocopied papers with set computations in chart forms. Dare I even ask if any of you even check it the numbers add up? Let's be honest here – we almost always take them at face value, that means we TRUST that the computations are in order and there are no errors. But you know what – we all need to be vigilant, especially now – because we need to make sure that the computations written are correct! So with https://www.carpaymentcalculator.net/ everyone who has internet access can double check triple check if the figures given to us is correct!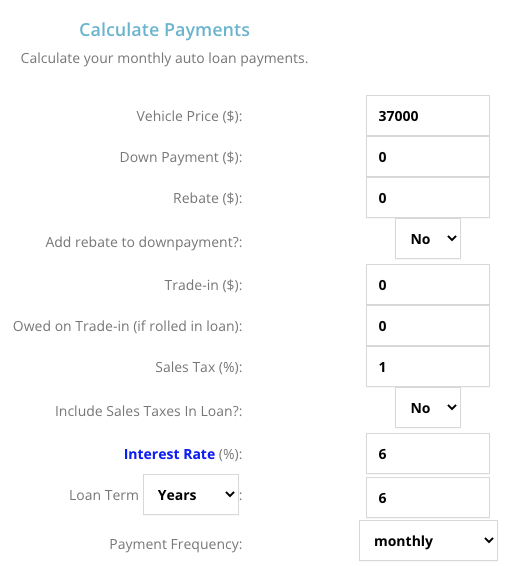 In the recent months, fuel prices has gone up (click the link to drive you to the Wall Street Journal) That means one thing – the monthly household budget is severely affected. I do see cars lining up to have their tanks filled before a price increase and quite honestly it's heartbreaking. This pandemic has already caused so much strain on us and this is one more. Because of this added issue, the site Helping us further with fuel budgeting computations and solutions! On this same site (it's really a site that keeps on giving!) www.carpaymentcalculator.net/calcs/gas-budget.php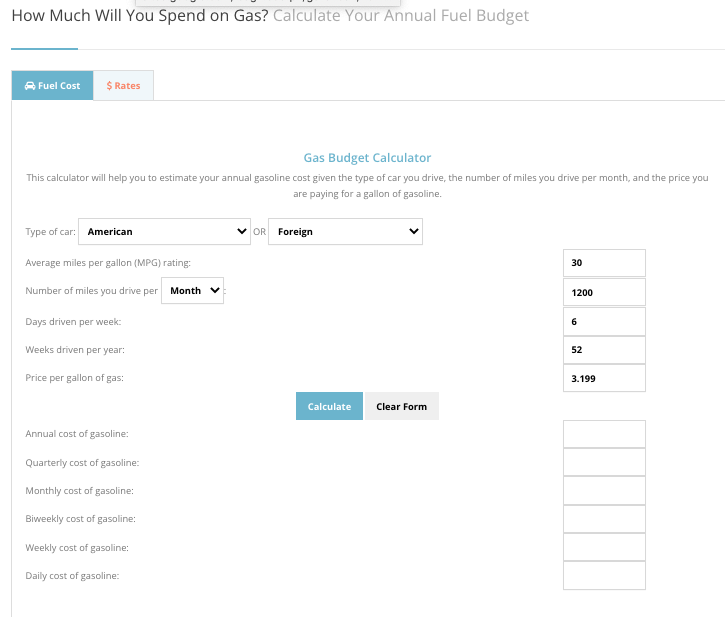 This fuel cost issue – has caused many reconsider upgrading their vehicles. But then if you have an older model car, for sure you have been experiencing so many inconveniences – now think of this, when you add up all the repairs, changed and inconveniences – is it still worth it to keep that older model car? Probably not, because instead of the car helping to bring you from one point to another – it's being parked in the repair shop waiting to be fixed. Most often than not, you'd want to sell that old car and purchase a newer more efficient model.
Just remember – as with all calculators – just fill in with the correct estimated figures (currency is not an issue!) and once you hit the calculate button, all the necessary amounts will just pop up! Easy peasy, right? I feel it's really important to make the interface very user friendly – so that EVERYONE who is interested in buying a car has easy access to the necessary tools they need to decide on that big purchase! By the way, all the payment schedules that you calculated are printable too! Now, you can double check the figures on the piece of paper that the car salesman handed to you! Cool, right?
This site is really one that keeps on giving. Obviously, one has a great chance of the burnt out feeling while doing so many many car calculations (monthly amortizations, loan payment, different payment schemes) I think the site has thought about that ahead of time because, to try and relax – the site has a game link which you can access to get your mind off calculations for a few minutes. These games will entertain you for sure – and when you're entertained, you can sort of think a bit more clearer, thus your decision making skills will be on a new higher level of efficiency. Hahaha!!
It's so nice to find a site that has all those necessary ingredients to arrive at a sound decision in purchasing that new car. You have the facts (the information you currently have, you can compute for the metrics (just by inputting all the details) and you arrive at the final answer + when you get tired of seeing all those numbers and figures, you can just head on to the ARCADE and play a game or two to re-energize.