Food is something I look forward to whenever I travel. Eat is what I do more than shop – my friends and family will attest to that. Hong Kong food is one thing that I really really miss.
Hong Kong food is not just the usual Cantonese dishes – it's the food that is distinctly unique in Hong Kong. I grew up having meals in Cha Chaan Teng – it's Hong Kong's version of a cafe that serves traditional Hong Kong dishes and some westernized Hong Kong dishes. You may wonder what I mean by westernized Hong Kong dishes – well, it's sort of western and asian fusion – and here's one my favorites – the Baked Chicken in Portuguese Style.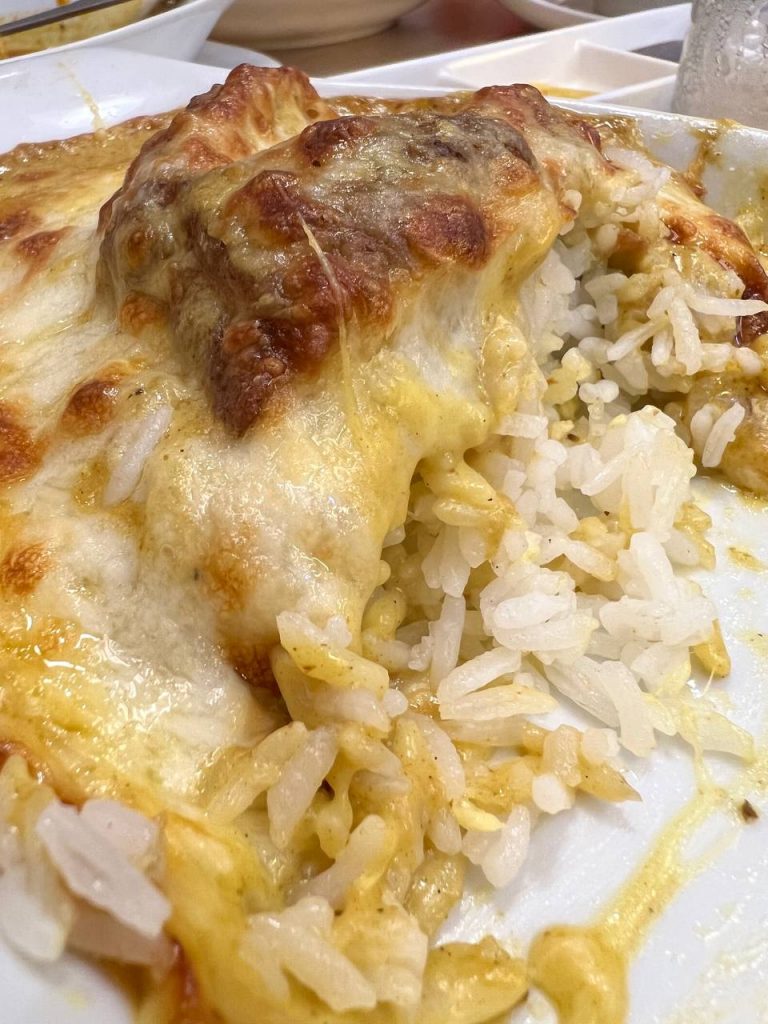 When you see this dish, it will strike you as – strange, because it's not your typical Chinese dish. Well, yeah – it has rice in it – but cheese and baked? I'm sure you'll get raised eyebrows, haha!! YES, every Hong Kong style cafe is sure to have this dish on the menu. It's a baked chicken dish with cheese with curry on a bed of rice. This is as western as it gets when you're in a Hong Kong style cafe! They even serve Hong Kong style noodle soup with luncheon meat or pork chop! Strange right? But I promis you – it's very satisying! Panget and I usually eat at a Hong Kong style cafe whenever we're in Hong Kong. It's tasty, it's familiar and most importantly – it's affordable!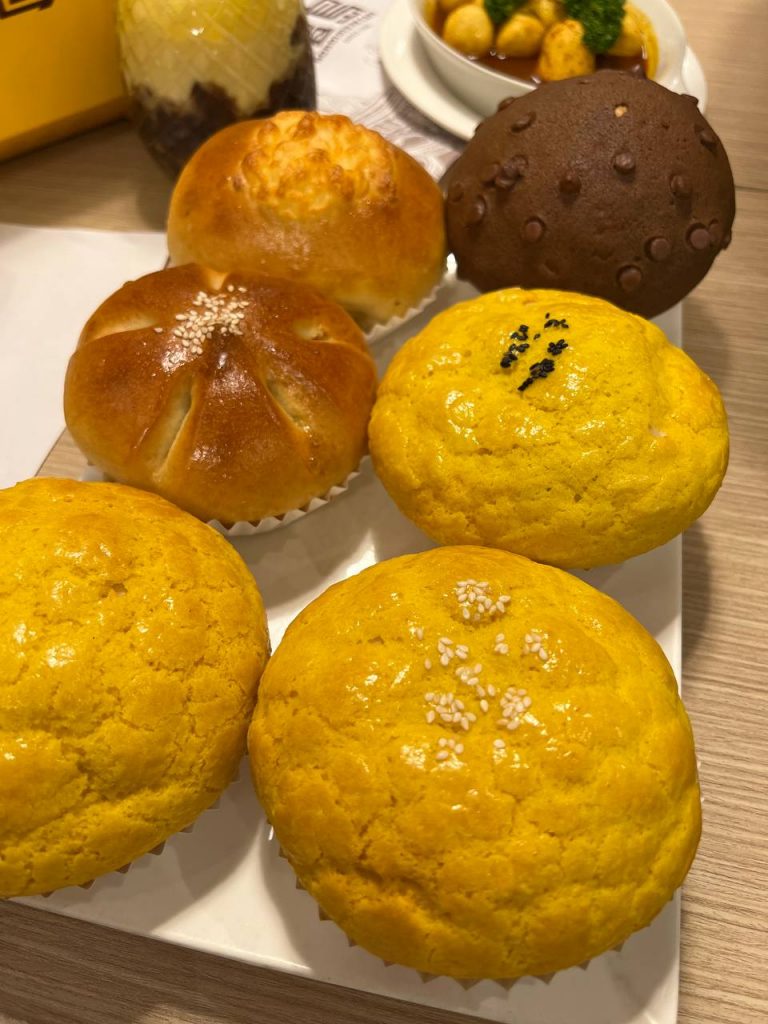 Here's a trivia – whenever we're in Hong Kong – Panget always makes sure to buy Pineapple Buns? This is what he has for breakfast for most days. It's filling and it's delicious. We would even bring home some to the kids to enjoy! So glad that we have branches of Honolulu Cafe in Manila now!
This Fish Ball Curry is so very Hong Kong – one whiff and one bite – it transports you back to Hong Kong! I was so happy that Kailee wanted to try this, Kailee is NOT an adventurous food person – she likes familiar dishes. So when she tried it and said it was good and asked for more – I was so happy! Hahaha… I told her, it MAY be a bit spicy – she said she could handle it. I was so proud of her!
We enjoyed all the dishes served. I swear, it brought me back to Hong Kong! The taste transported me back to my last trip to Hong Kong. How I wish and I'm sure everyone wishes too, that we can all go to Hong Kong and enjoy the sights, sounds and the food! But in the mean time – enjoy Hong Kong style cafe dishes in Honolulu Cafe! They have branches in SM Aura and in Robinson's Place Manila.
Enjoy, looking through these photos I took:
This has to be the iconing Hong Kong dish – the BBQed meats on a bed of rice. This embodies everything Hong Kong. It's comforting and it's delicious – the meats are cooked to perfection. Looooved this, and I'm sure when I bring Panget and Connor to Honolulu Cafe, they would surely LOVE this!
Do you know that Hong Kong style cafes is where the Iced Tea with lemon was invented? Also the Coke with Lemon, I did seem strange – but I promise you, it's good! Another staple of Hong Kong style Cafes are the small bits of ice they use for the drinks! Yes, it's a trademark – and this made me giddy with delight. Man, do I wish to visit Hong Kong soon!
Below is my favorite Hong Kong Milk Tea, it's tea with milk + lots and lots of ice!!
I hope to bump into you in any of the Honolulu Cafe has branches in SM Aura and in Robinson's Place Manila!