During the lockdown, one of the food I missed was Paradise Dynasty's. I absolutely LOVE their Poached Beef in Szechuan Chili Oil, I know I'm one of the few – but I swear, I really love it – that whenever I visit Paradise Dynasty, I make sure to order one. I am so glad that my friends, my Beijing sisters in particular enjoys it so much, like me! Well, I guess – we bonded over that same dish (it was fish, instead of beef in Beijing!) while we were studying in Beijing. I guess you can say that it's a tradition for us that when we dine at Paradise Dynasty – this is the dish we ALWAYS made sure to order.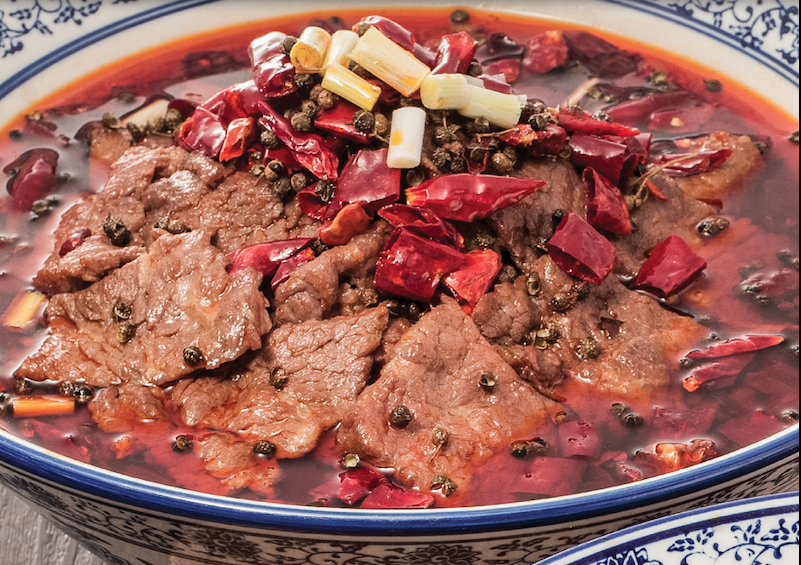 So one lunch time during a weekday, we decided to finally meet up since it's been a year since we last saw one another. And you can guess which restaurant we chose to dine in – Paradise Dynasty, of course! We choose to go on a weekday to avoid the crowd. We even requested for a table that was farthest away from the usual diners. The staff practiced safety and health protocols – asking for our vaccination cards, checking our temperature and offering us alcohol to use. Our table was well sanitized and we were told to sit one seat away from one another making sure that we face an empty seat in front of us on the table. The dining experience was quite strange and satisfying at the same time. Strange because this was our first time out and seeing one another in a long long time. We used to share tight hugs but now, we can't do that. Getting to spend a few peaceful hours with them was so great, I didn't expect that it would be great for my mental health.
Here are some of the dishes that we ordered. Of course, our staple – the Poached Beef in Chili Oil was the first order – and guess what, we didn't just order one – we ordered TWO! So we can enjoy the dish without hesitation, haha!!
The Xiao Long Bao is also a staple order too, we also like the different flavors, and yes – sometimes we order two. Pre-pandemic, I used to bring my children here to and they really love the XLB!
Another favorite of mine is the Steamed Glutinous Rice stuffed in Red Dates. I swear, I wasn't too keen on having this when I first saw it, but when I tasted it (reluctantly at that) – I was immediately hooked! It's chewy, warm, and it's sweet! Something to cleanse the palate!
I wanted to order another dish and my friends gave me free reign, so I ordered Spicy Szechuan Crispy Chicken. I know what you're thinking – that I love spicy food. Well, I appreciate spicy – but you know what?! My tolerance to spicy food is quite shallow – hahaha! YES! But these Szechuan dishes from Paradise Dynasty, I feel hits the perfect spot of spicy for me!
Come and dine at Paradise Dynasty!
Visit http://paradisedynasty.ph
You may also visit their physical branches in S Maison, SM Aura and the Podium.

Because we're on Alert Level 3 – you may opt to have these delicious dishes at home. Paradise Dynasty has partnered with Booky – bit.ly/orderparadisedynasty, Grab Food and Foodpanda.
Check our their social media accounts:
Facebook – Paradise Dynasty
Instagram – Paradise Dynasty

#paradisedynastyph #8flavouredXLB