This is quite exciting! A new WeTV Original romcom series!!
Here's a first Look at The Cast and Poster of the New WeTV Original Kilig Series "Boyfriend #13"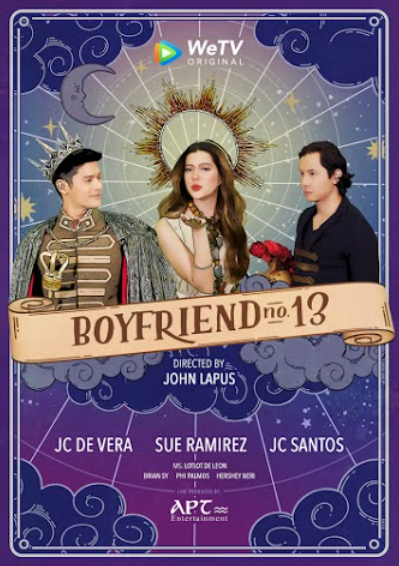 Are you still in search of the one? Have you ever wondered about what's written in the stars when it comes to love? That is the question on everyone's mind in the new.  WeTV Original romantic comedy series, Boyfriend #13, coming to the streaming service this June.
In Boyfriend #13, Sue Ramirez plays Kim, a twentysomething modern girl with some pretty old beliefs. Her every move is calculated to deliberately avoid misfortune and ensure that her life is as close to perfect by letting her many superstitions or 'pamahiin' guide her way. Reading her daily horoscope, wearing lucky charms to ward off bad luck, and regularly consulting fortune tellers are some of Sue's favorite go-to's to being happy.
When she meets the tall and charming Don, played by JC De Vera, all signs indicate that he is her destiny. Sue devises a plan with her officemate Bob (JC Santos) to evade this misfortune. But how does she really escape it when it's fate?