I have a love and hate relationships when it comes to numbers. I remember though, when I was in Grade 2 I scored perfectly in a math test. But it makes me wonder, what happened to us after? I have always wondered, were those formulas we studied in school that important and useful to everyday life? Well some of them were while others not so.
I remember seeing my elders use their trusty calculators, and wondered why I was being asked to do math manually. It was really puzzling to me at a young age, but then I realized that everyone goes through that motion and when you master it, good for you! I was so happy to be able to use calculators in school – but as happens, the formulas and solutions get harder and harder. Hahaha! It was a trick after all! Hahaha…
But math and life go hand in hand. I personally believe that most answers can be solved using a mathematical formula – it's just the manner of how a formula is made. I never thought that I would deal with math on a daily basis, but then I did and I still do! Simple formulas are used in everyday life – especially when it comes to finances.
Fast forward to when I learned to use excel! It was so fun to see all the answers immediately! A simple formula was needed to get the totals and summations of things I needed. But then, the program needs more formulas – but I don't know any! I had to google for formulas – but in the end, a tech-challenged person like me gives up. Yes, I give up easily because I don't like it when I need to learn formulating a formula! I feel it takes too much time!
Last year, when the pandemic hit and the lockdown started – a lot of us had to re-evaluate our finances. A lot of people lost their income for months and others even lost their jobs. It was a difficult time financially for the Filipinos. Financial literacy is a topic that is quite taboo. Do you know that most Filipinos don't even own a bank account? It's quite understandable because most of us live from paycheck to paycheck. Yes, we were taught to save a certain percentage of our salary but when we have needs and responsibilities to attend to, certain theories are thrown out the window and we need to attend to them immediately.
Learning is a continuous process. And boy am I glad that the world wide web is full of information to help us learn more! I recently discovered – Calculator.me! The site is very user friendly and covers quite lot of very relevant financial planning. Planning meaning – very helpful calculators! It's pure joy to see a site like this – where the formulas are already prepared and all you need to do is to input the number and voila – immediate answers! The site has a LOT of financial calculators, I am amazed that there are so many! Hahaha.. Name it and the site has it covered!
I honestly have no idea on what compounded interest means, but I've heard friends and family discuss the topic. I have no interest in finance – and I think I should have, but you know what – it's never too late to learn! Caluculator.me even has articles discussing financial topics! Brilliant, right? It's not just a site full of helpful calculator – but is also one that shares articles and reading to users! Now, after reading more on compounded interest – I must say, I have understood it somehow!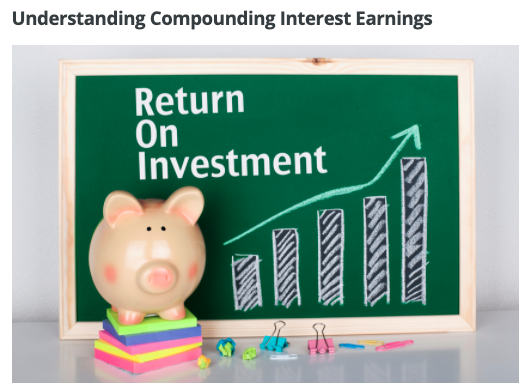 Most of us have experiences with credit cards. I've had my share of overspending because of the numerous credit cards that I had. Then two of my cards got hacked! Apparently, it's quite common – even a Philippine Senator'c credit card was hacked! Since then, I have dropped most cards and have just retained one with a small credit limit. It keeps me in check to be honest. I know of people who take advantage of the credit card features to secure their finances. You might be wondering, but they've used the system to help them pay off certain expenses with a little interest. This was quite a surprise to me, but then I realized that it monthly set payments are what they can afford at that time. This made me wonder on who computations are made since we have no access to it right? We all just trust these credit card companies to compute for us. Calculator.me has a CREDIT CARD PAYMENT CALCULATOR and also articles to us more literate in the world of credit cards.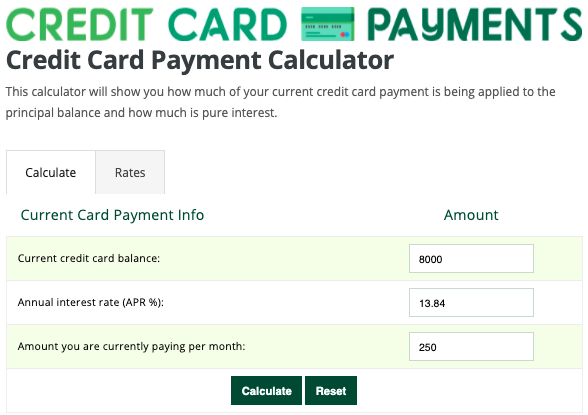 There are a lot more topics that have formulas on the site namely:
Loan Amortization Calculators
Mortgage Calculators
Auto Loan Calculators
Financial Planning Calculators like a College fund calculator!
It's so nice and convenient to discover a site with lots of useful financial calculators. It makes financial literacy more accessible and easily understood by the common folk. It won't be hard to punch in the numbers anymore with the help of Calculator.me. Try the site out for yourself and discover how easy it us to use!
Enjoy crunching the numbers!