Things happen for a reason they say. And you get to meet people that are destined to make an impact one way or another. For the last 10 years (actually more), we have been exposed to social media. We have met people online without physical meeting up. We communicate with people with text messages, with electronic mail, with phone calls – all thanks to technology.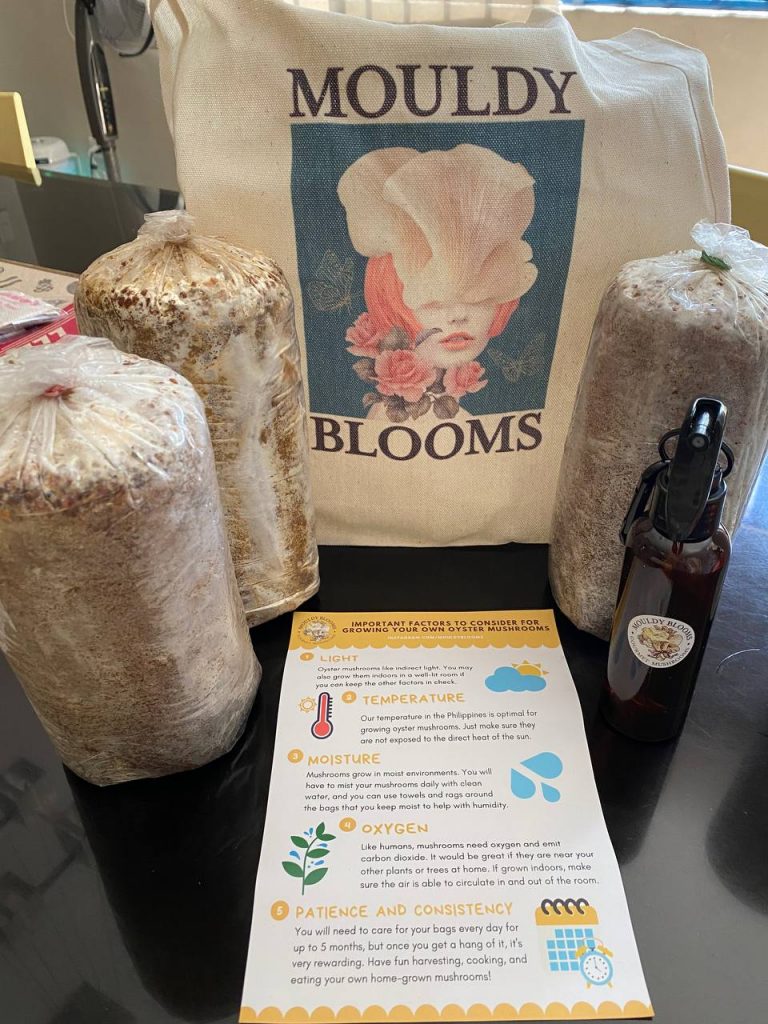 I am met so many people online – some have become very good friends while some remained acquaintances. My favorite social media platform has got to be Instagram. Yes, I am an Instagram addict! I am addicted to it mainly because I use it as an extension of my blog (yes, I still blog – I have kept it alive since 2005!), it is my easiest platform to communicate with my audience – you! I don't think I'll ever part with this blog because, I just have so many thoughts and typing down my thoughts is very therapeutic for me. I love talking, but sometimes – I get quite tired and one way to release the physical talking is to – type down my thoughts. And I confess, I LOVE TYPING on a keyboard! I fell in love with typing while I was in ICA doing typing class! I still remember the game typing tutor. We had to learn to 'touch type' – you know, typing with your fingers just by looking at the screen and not on the keyboard. I LOVED it! Hahaha..
Anyway, back to my original topic – so it's via Instagram that I have met friend, real and online. One particular 'online friend' that I have now is Iyay of Mouldy Blooms. She somehow found me, reached out and if she could send me mushroom kits. It just so happened that her delivery partner is my veggie supplier! Talk about meant, to be – right? I honestly didn't know what a mushroom kit was but I was open to learn what it was. When I received the kit it came together with an instruction leaflet. But I felt that I needed to know more – so I looked on Mouldy Bloom's Instagram account and watched the videos on the highlight section. I think I watched the videos at least three times before I started with my kit.
I finally cut the plastic and started misting the bloom kits. I even bought a spray mist bottles just for these bloom kits. (Well, it was the last push to make me buy it!) Hahahaha! So for the next two weeks, I was regularly misting the mushroom kits because I was curious on what will happen next. And then on the 2nd week, I saw white things on one of the kits! I got so excited and messaged Iyay immediately. She is SUPER DUPER helpful and patient in answering all my questions. She's also very supportive of the mushroom babies.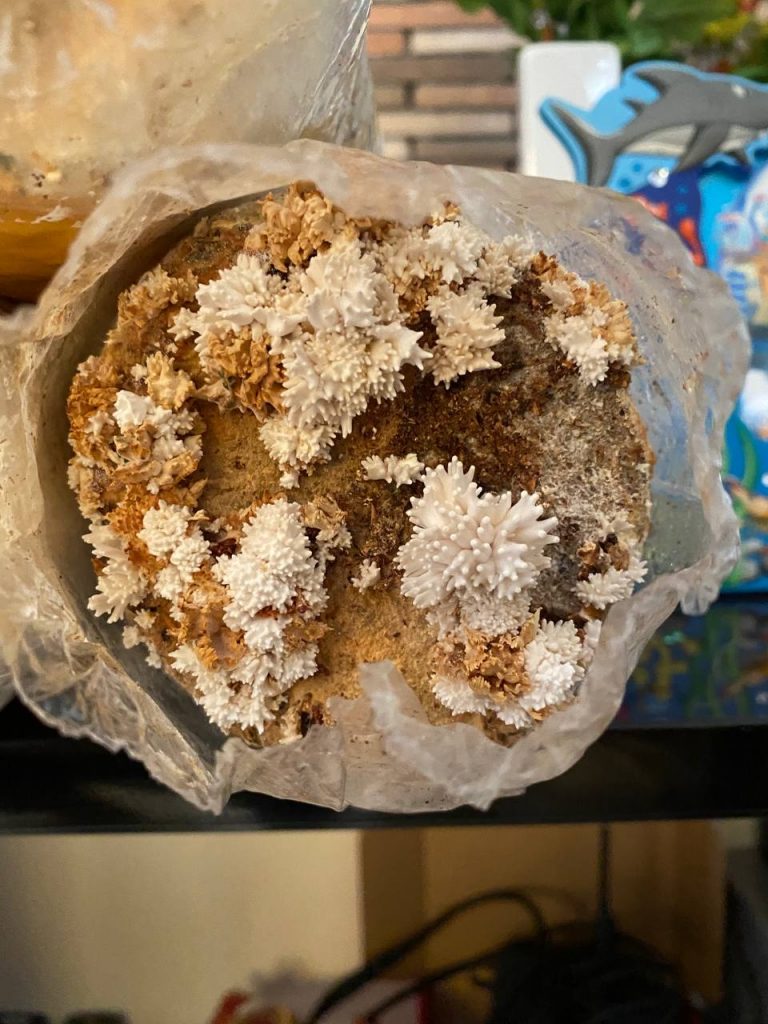 I swear, it's amazing to be able to grow your own mushrooms! Hahahaha.. I really really enjoyed it so much that I bought three more kits and even gifted a friend with a Mouldy Bloom starter kit for her birthday! I got so obsessed with growing more that I just bought three more kits! Hahahaha.. I confess, I am addicted to Mouldy Blooms' mushroom growing kits!!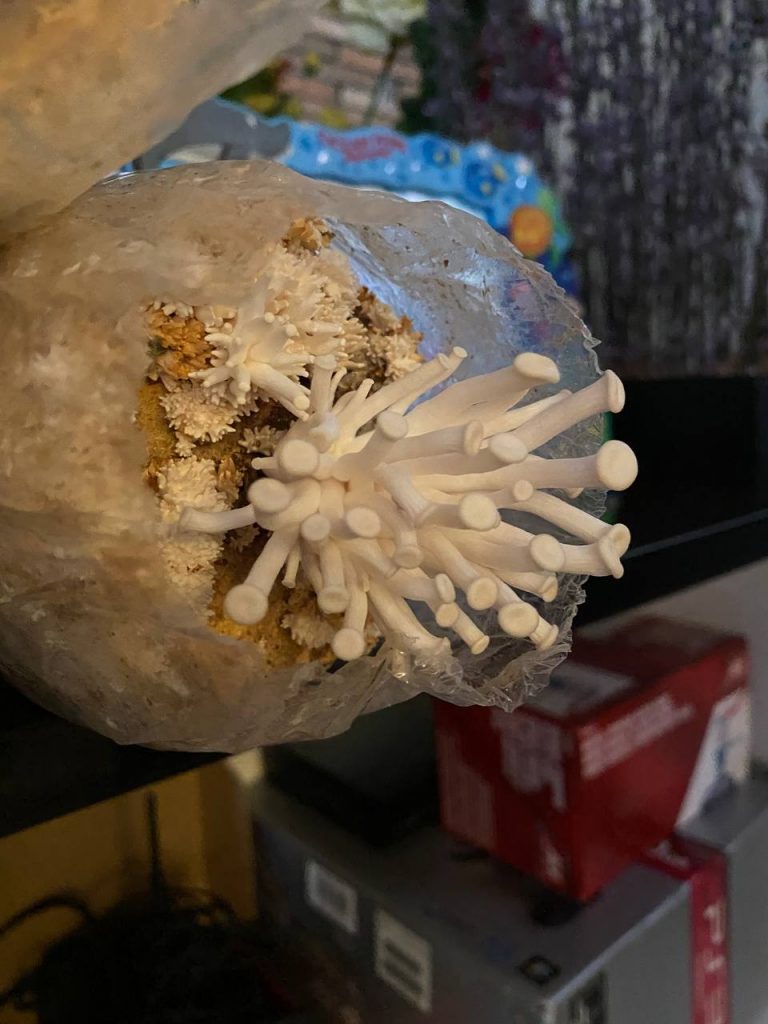 Since we're all staying home more than usual – why not try growing your own mushroom. It's a fun activity for yourselves and also for your kids! Mouldy Blooms' starter and growing kits are very easy to maintain and is quite fool proof – in case you find yourself in a bind, just message Iyay and she would gladly offer her expertise and advice. I have been making her kulit because I really enjoy her mushroom kits! I find it really fun, hahaha!! Kailee and Connor have labelled their own kits and have been caring for them too!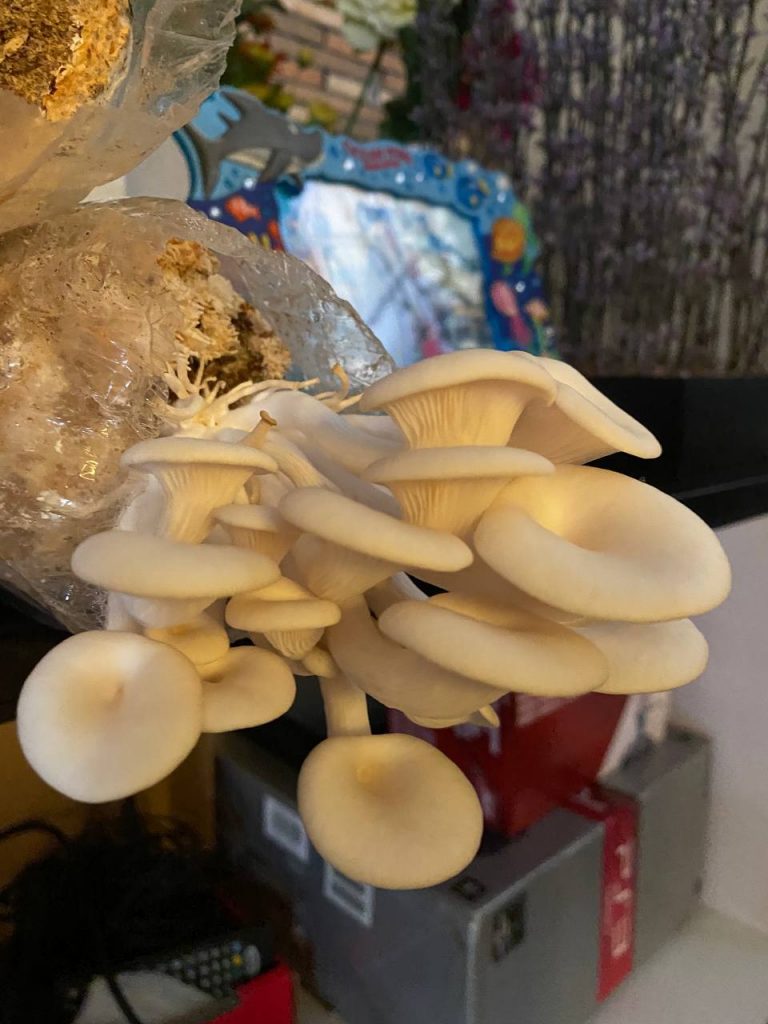 Try it and I promise, it's super fun to see the mushrooms sprout and grow!!
You may reach Iyay to order your own Mouldy Blooms kit at Mouldy Blooms' Instagram account