I have to be honest. I don't follow the show – Big Bang Theory. I've seen a few episodes but I never got hooked on it. They say it's so funny and witty, but I was never intrigued to watch it. I know that Kaley Cuoco stars in it and that's it.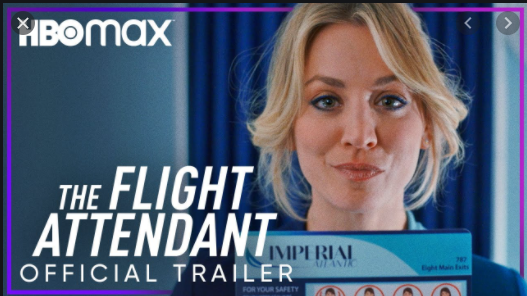 I remember seeing previews of a new show – The Flight Attedant on my FB feed. It got me intrigued but not to the point of watching it. That was until Panget downloaded the whole series and I decided to give it a try.
The pilot was so cute and entertaining. I was hooked. Kaley looked so cute and pretty and was so funny! I am secretly a fan of Michiel Huisman ever since I watched him in Game of Thrones, I also loved him in The Haunting of Hill House. So I thought, this must be cute.
And cute it was – very entertaining and gripping. It was a mystery thriller that was not very dark but was quite funny. The storyline was very good in my opinion. IT WAS ENTERTAINING, very entertaining that I wanted to watch episode after episode. I enjoyed every minute of the episodes. I really loved it. I don't think I've enjoyed and loved watching a new series in a while.
So, if you're looking into watching something light, entertaining, funny and a bit interested in a mystery thriller – this show is for you!
Kaley I realized in a GREAT actress. She was so wonderful in this show. She was so raw and natural in her role. Super bagay for her. As for Michiel Huisman, I wish he was alive in the show – the chemistry of him and Kaley was explosive, I wonder – ganyan kaya in real life? Hahahahaha!! 🙂
Oh, and Rosie Perez is in the show too. I was kind of used to seeing her very makulit, but her role here is subdued and calm. It was nice to see her back on screen again. Her voice isn't as squeaky and irritating, haha!!