The lockdown has been tough on all of us, but you know what I liked best about the lockdown? It's the emergence of Filipino-Chinese home cooked meals! YES! Nowadays, it's not hard to find a good Fil-Chi home cooked dishes to order in.
We're very lucky that a LOT of home kitchens have opened up to share their dishes to us! Some are even from heirloom recipes! Isn't that wonderful? I'm really glad there's an emergence of Chinese home cooked meals for everyone to try. As I've said in the past, there is no one clear cut way to prepare a Chinese dish. There are a LOT of version of the same dish and it really boils down to preference.
Jen Cooks, I saw from my friends' IG feed. I was really really curious on the Stuffed Eggplant because when you look at the pictures, I don't see any eggplant! So I was really wondering where the eggplant was. And because I'm curious and matakaw – I placed an order.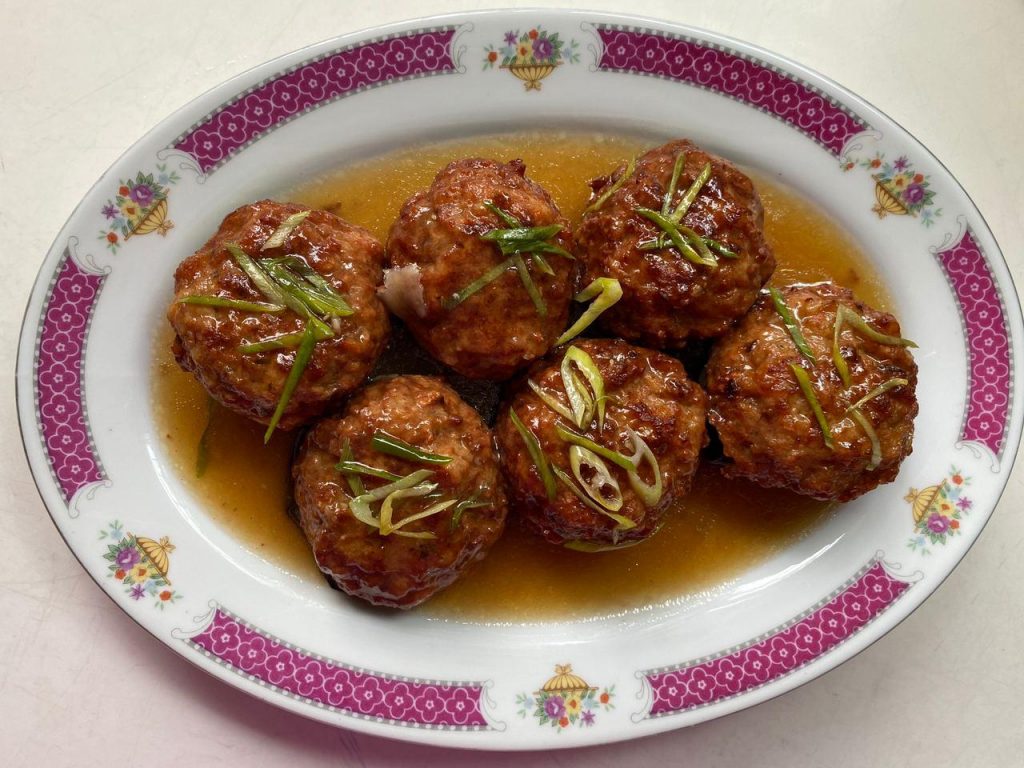 It came packed well with cling wrap. A pet peeve of mine is when my food orders arrive with lots of spills, so this cling wrap was a wonderful idea. When I opened the container, the whiff of the aroma – I knew instantly, this was going to be GOOD. I looked at it and saw the eggplant, ang galing – it was used as a base! The pieces of stuffed eggplant were really pretty, and because they're so pretty – it deserved to be served in my hand me down Chinese plate!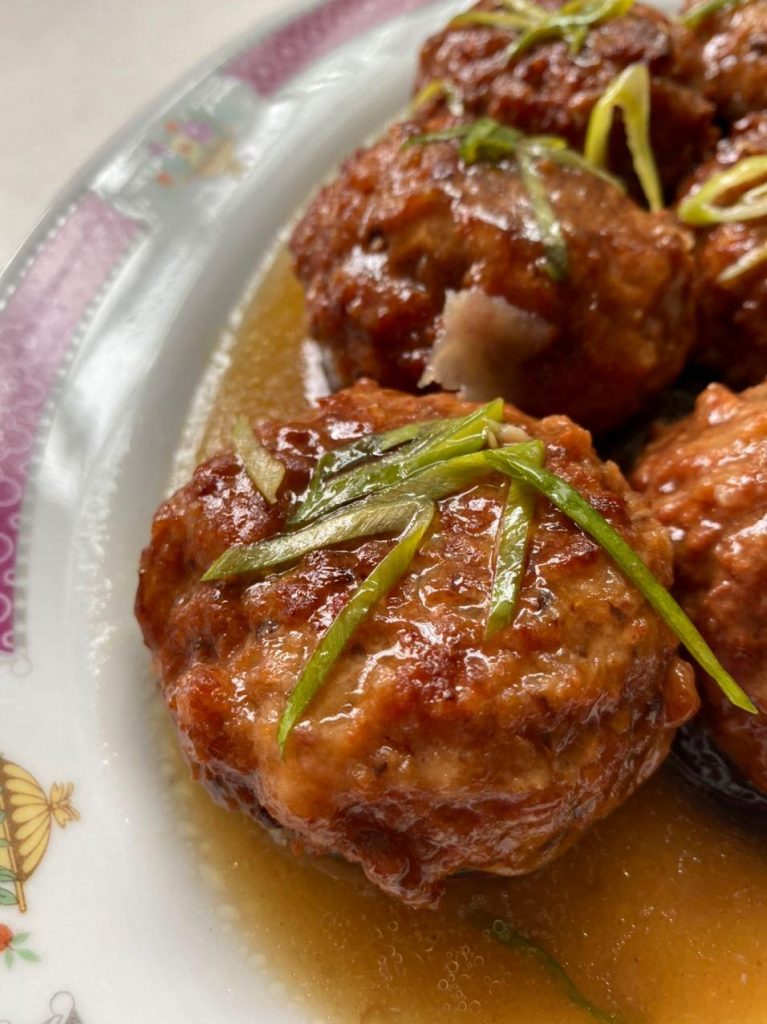 Jen's dish really look pretty, I was reminded of Pei Mei (the Chinese lady whose cooking show was shown every Sunday on Channel 9) and when I plated the dish – it was as if I went back in time.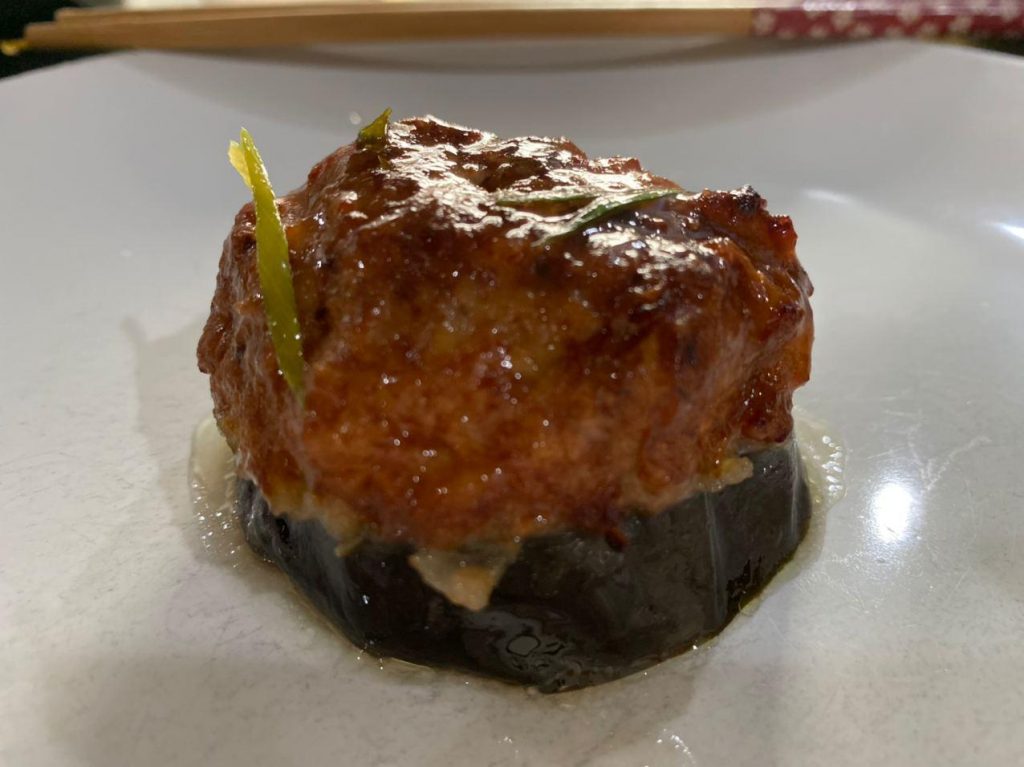 The true test of course was the taste – and taste I did. It was wonderful! It took me back to when I was younger and in my Guama's kitchen. The taste was clean, flavorful, it was buo and it had a lot of soul in it. It was as if an Ama (lola) cooked this dish. To phrase it nicely, it seemed like an old soul cooked this dish! It's comforting and warm and hearty and reminds you of a good meal shared with family.
I'm always amazed on how a dish can taste so good and bring back so many good memories of meals shared with others. It transports you to a different place and time with just your taste buds. Ang galing lang. I really really enjoyed this dish.
She also has the Braised Beef Tendon. Another very, very good dish. It was so good that I shared some to my mom and she said it was 'SO SARAP!' And when that comes from my mom, it means – it's really good. I felt guilty that I only gave her some that I ordered one just for her. Hahaha! Yes, it was that good. I had it delivered to my mom because there was a chance that when it arrives in my kitchen, mababawasan yun! Hahaha.. Her beef pieces are so soft and flavorful, the tendons – my mom and Panget said are soft too. You can even make this into a braised beef noodle dish – and that's what I did! Hahaha..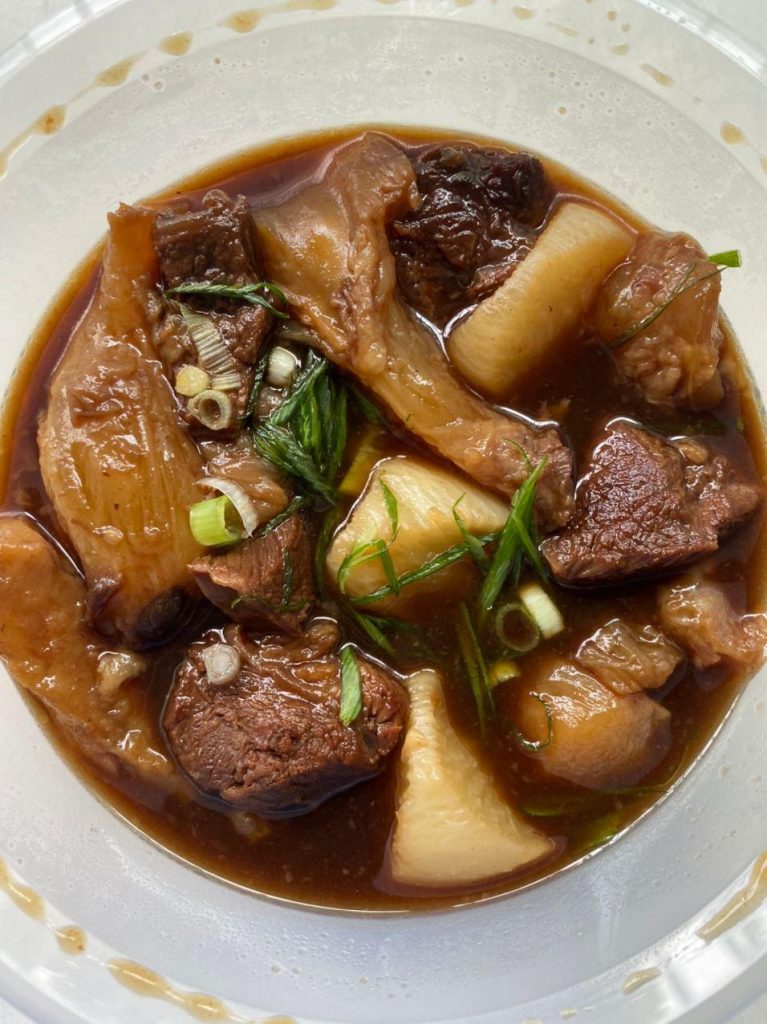 I'm telling you – try the dishes by Jen Cooks, they're good, authentic – just like how your Ama makes them! For the record, Jen is not an ama, nor does she look like an Ama. She's very pretty and hot! Hahaha.. 🙂