So yesterday, on my Instagram account – I received a direct message from @cocomarteamnl. It was one of their posts (please see the screenshot below), so naturally – I asked that that was about.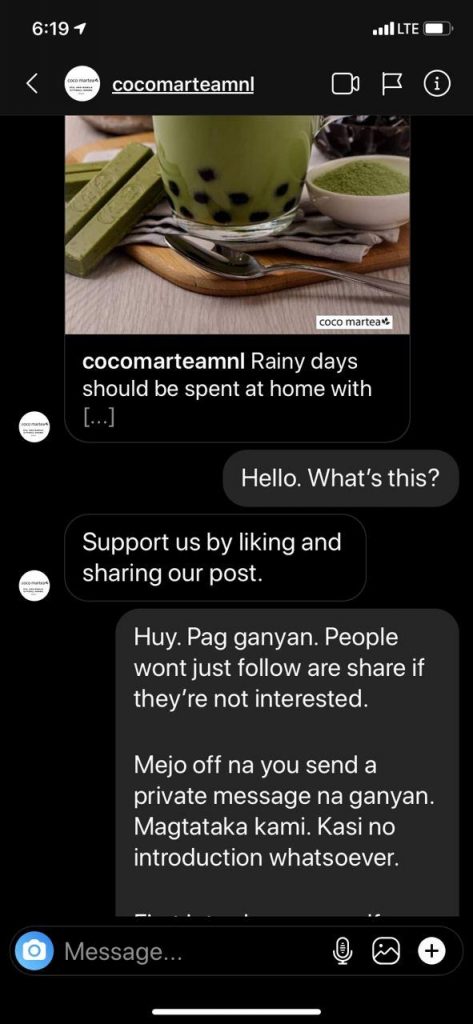 I then received a reply that said 'Support us by liking and sharing our post'. Okay – that was odd. Very odd – the least this social media handler would have done was introduce themselves and their brand – right? So being the nice person what I am, I replied giving an advice – but what shocked me was their reply that directly came after it!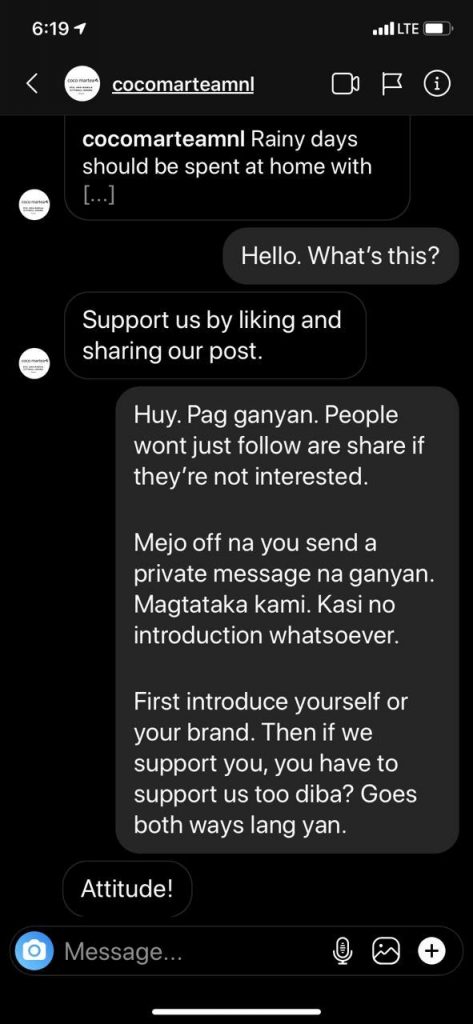 I was SHOCKED! Attitude? Where did that come from – but wait, there're more..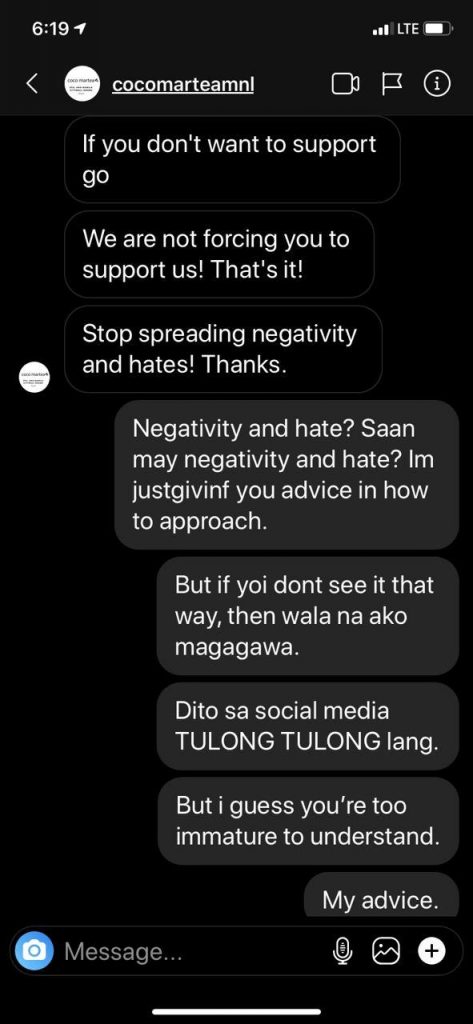 Are these the kinds of people now? You give them advice and they tell you that you're being negative and to stop the hate? WHERE IN MY MESSAGE WAS THERE ANY HATE?
Approach is always, ALWAYS important. Magpakilala ka muna, diba? I mean seriouly – where are your MANNERS?? Or don't you have any? I was really shocked. Nanlaki mata ko when I saw that reply! AND that account blocked me! Hahahaha.. I don't honestly care about being blocked – but the idea behind it that you disagreed on their method and you deserve not to be heard at all. Buti nga nice pa ako and I gave advice e.
So immature, my gosh.
To whoever you are – I don't think you know that you need to PROFESSIONAL in what you're doing. Keep doing that and I'm sure you'll get the ire of so many people. So to #cocomarteamnl – please rethink your 'response' next time. I hope you learn from this.
I'm sorry but I had to make sure to do a screen shot, para may recibo ako. Diba?