Shobe Sophie and I go way back. We became friends when I started blogging in 2005. When we go for dinners and meet ups, I would usually pick her up and bring her home. She's my shobe so it was natural that I look after her right? She would so my make-up on events and etc. Our was a relationship that started online and blossomed into becoming friends in real life.
One of Sophie's younger sisters makes really good food. I remember seeing her posts online – I hate to admit it, but I never got try it until well – last week! I ordered from them the Egg Tofu in Special Sauce (P475) and the frozen boneless spareribs (P420).
The container when it arrived was packed very well. It came in a microwavable container and it was wrapped in cling wrap, to do away with spilling of the sauce – good one guys! When I opened the container of the egg tofu, I immediately knew it was a winner because of the aroma. If you've eaten so many Chinese food, you'll know from the scent of the food if it's appetizing or not, and this was enticing. I popped it the microwave and served it. These are the only decent picture that I have because I was too hungry already.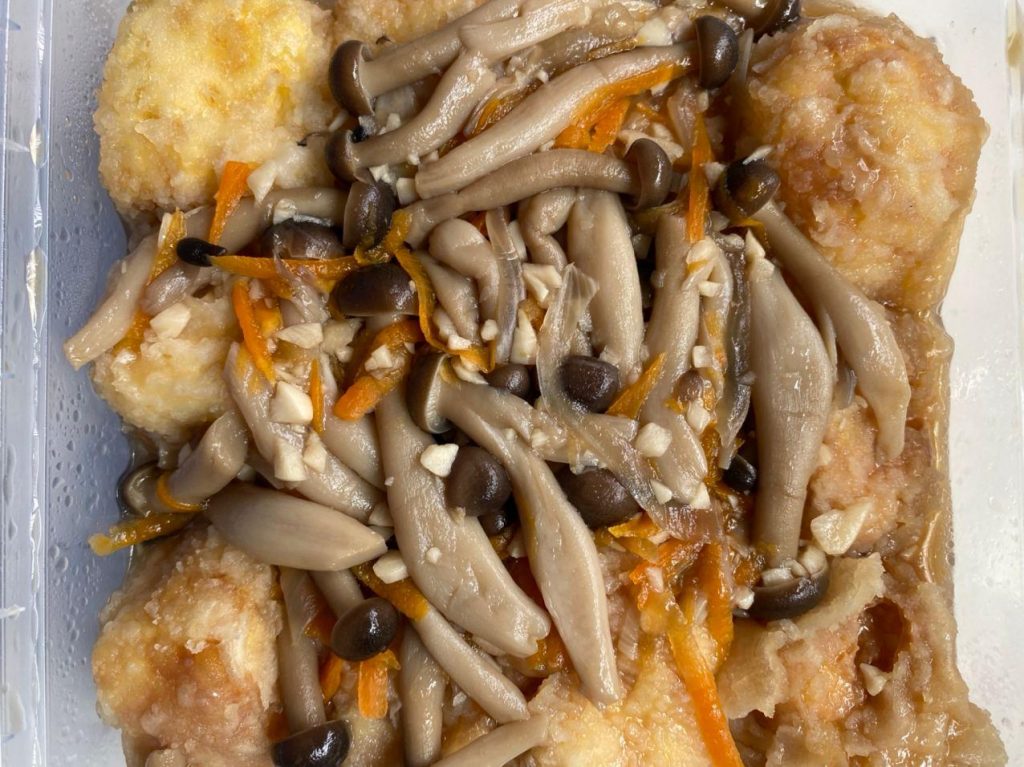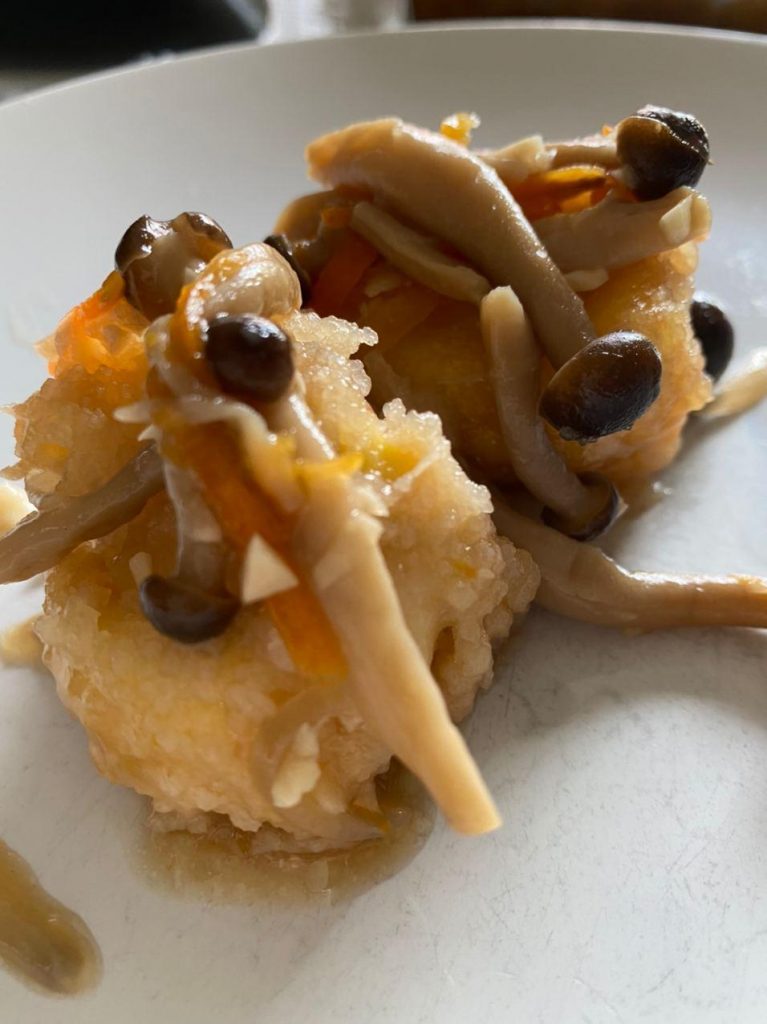 Last night, I steamed the boneless spareribs. Take note – BONELESS. Yes, I am one (of the few or of the many) that prefer it this way – no bones, just pure meat. The instruction said to steam it for 30 minutes and that's what I did. I placed the uncooked spareribs on top of rice (in bowls) and place the bowl on the steamer. I did this to make it more presentable – I think it's quite obvious that I was craving for spareribs rice! I wanted to make myself and Panget feel better by presenting it on a nicer bowl. Hahaha!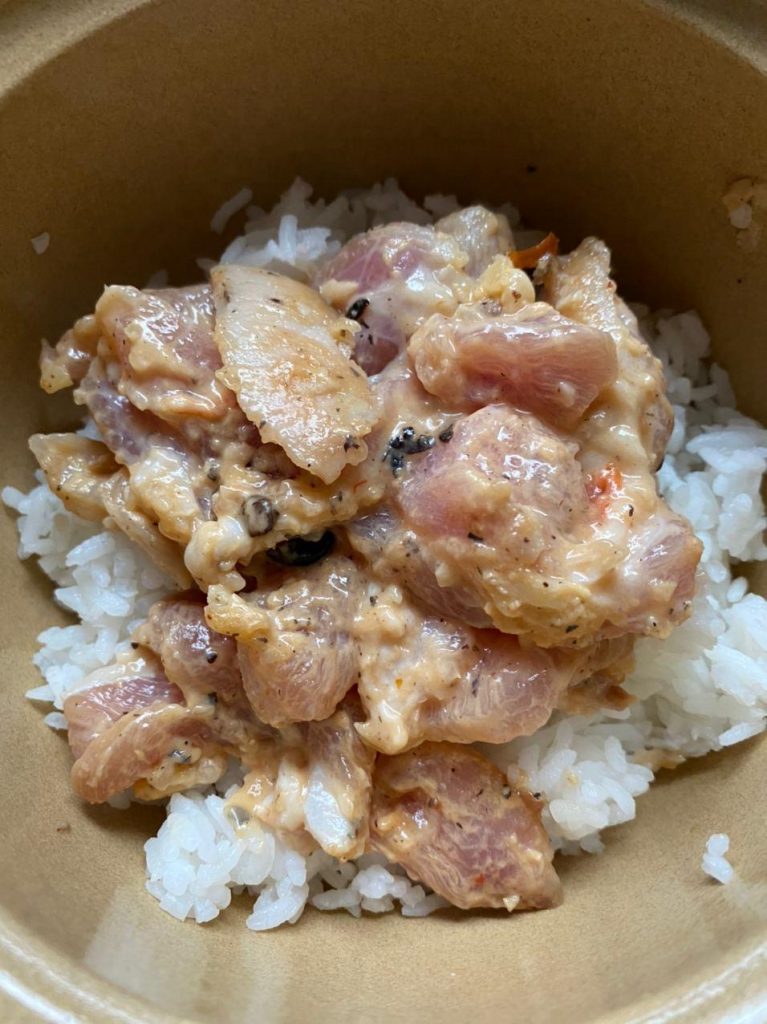 And this is the finished product! It looks so good right? Well, it tastes very good too! I'm so happy that I don't need to gnaw on bones! Hahaha.. It's all meat goodness – ALL MEAT! I will definitely order again!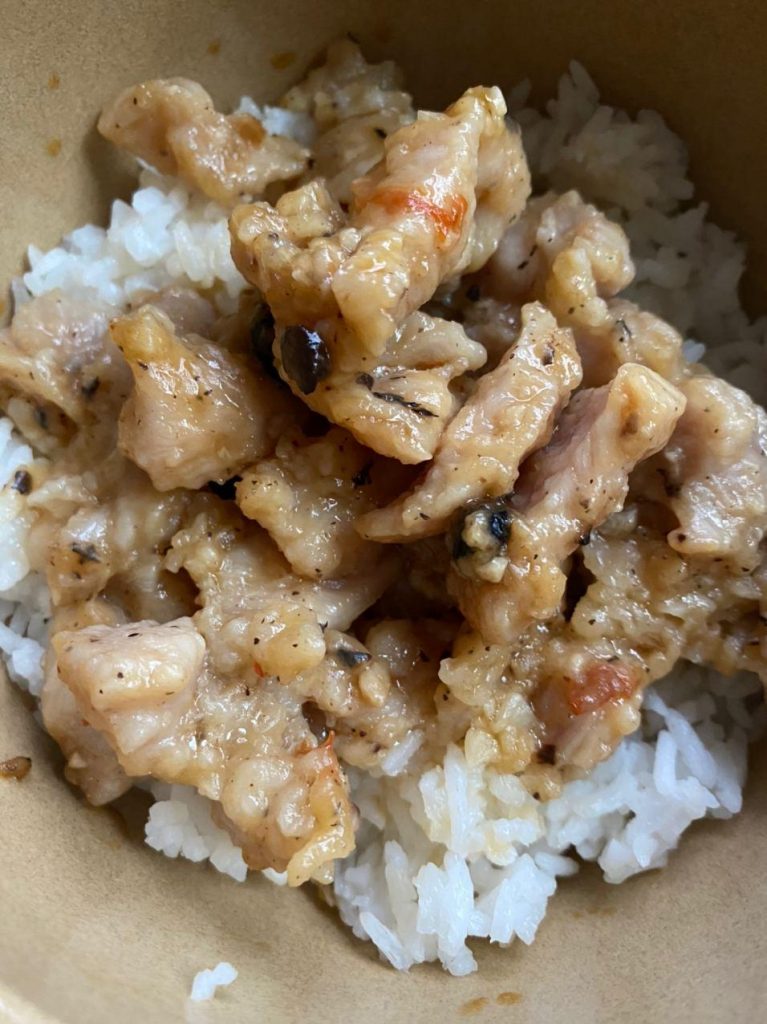 They have more dishes you can choose from. I have been seeing their birthday misua and it sure looks good!
Thank you Sophie, to your shobes and to your mom. Thank you for sharing your food with us to enjoy. I really like home cooked meals, especially now that we are experiencing a pandemic. A LOT of moms are cooking meals for random people – and I find this comforting, it's like having a long lost mom cook a hearty meal for your family to enjoy. The food has a heart and nourishes our soul.
Facebook Page – Fullness of Joy Comfort Food
Instagram Page – Fullness of Joy