I've always said it time and again, that my first love when it comes to milk tea is Serenitea. Serenitea holds a dear place in my heart because milk tea was what brought me together with fellow foodie friends. I'm glad that after all these years – we are still friends!
So, the DIY Home Kit. One of the things I missed during the lockdown was milk tea. I would have my weekly reward of milk tea – but since the lockdown – it was well, just in my head and imagination.
I tried making pearls. And I was quite successful because I have a secret weapon – my Instant Pot. But imagine, if you didn't have that same secret weapon – how long will you slave over the stove just to cook the pearl through? Hours and it's quote tedious because you'll need to keep stirring.
So imagine my surprise when I was told that Serenitea's DIY Home Kit pearls can be cooked under 10 minutes. Amazing, right? But I had to try it out of course – or else, how can I prove that it can be cooked in 10 minutes.
The pearls arrived in a vacuum packed foil. When I opened it, there was a very sweet aroma. I knew this was it. I looked at the pearls and the were a bit tough. I boiled water, followed the instructions to a T. I kept on stirring, and within minutes, I noticed the pearls became softer. I tried a piece, and it was cooked. I tried another because I wanted to make sure – and it was still cooked. I think I tried 5 more times before I realized that everything was cooked. I enjoyed chewing on the perfectly cooked pearls! I took them out of the water, rinsed them a bit and mixed in washed sugar (the light brown ones).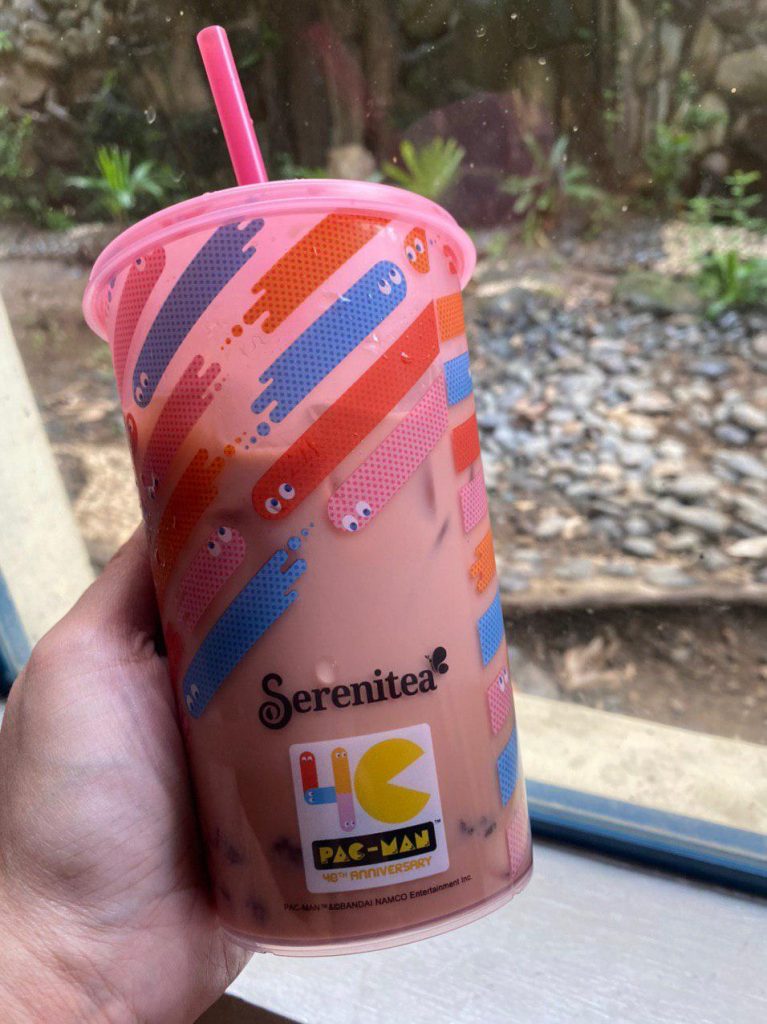 I used Serenitea's Pacman cup and enjoyed my DIY Okinawa Milk Tea!
My Panget LOVES taro and so I made sure to surprise him by making him Serenitea's Taro drink with Panna Cotta. Making the panna cotta was very easy, just dissolve and let it set. I made a huge batch because I wanted to share it with my helpers too. So I used this baking pan. The directions they send with the package is very easy to understand, just make sure you read it not once – but at least two times to familiarize yourself with the steps.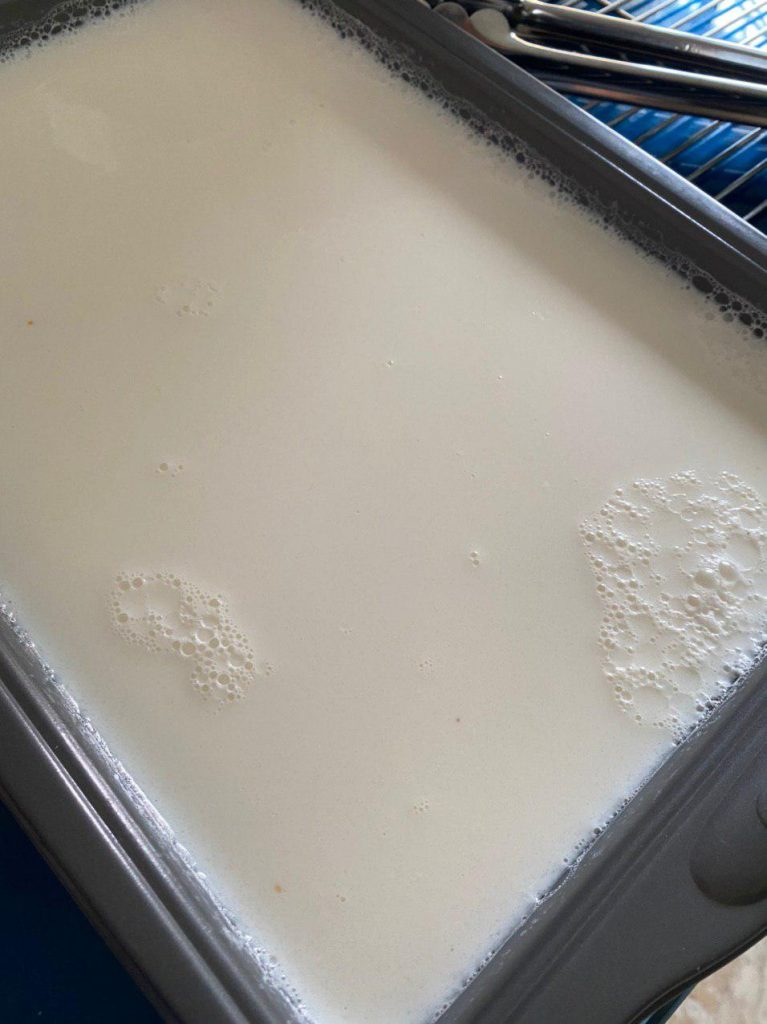 I never thought making Serenitea drinks at home can be this easy. It's read the the instructions. Make sure you have everything you need before you start. You can acutally make this Taro kit with your kids, have them help you assemble the drink!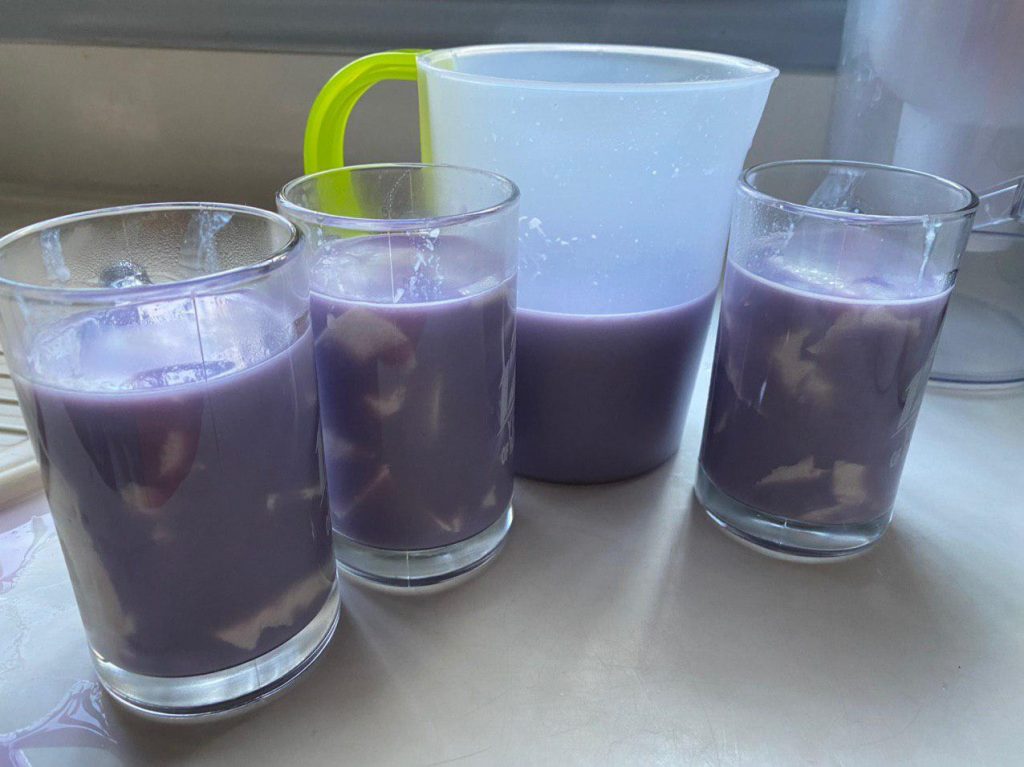 THANK YOU Serenitea for making the DIY Home Kit!
These #SereniteaAtHome DIY kits are available via:
Shopee – Serenitea Store
Lazada – Serenitea Store
All Serenitea stores (Online ordering and third party deliveries)
And guess what? For a single receipt purchase of P700, YOU can get a FREE limited-edition #SereniteaXPacMan reusable tumbler until August 15, 2020!
HURRY, hurry, hurry!!