Noodles is something that is so comforting to eat. Everyone likes noodles, especially kids! This is my go to food to feed my kids when I don't want to be hassled into forcing them to eat. Kanzhu Hand Pulled Noodles has been around for a while. If I remember it correctly circa 2009 or 2010 starting with the San Juan branch! They have since expanded to other branches in the metro to serve more customers!
This lockdown has affected so many. The food business is growing as they say, but food business owners have felt the blow too. They rely so much on walk-in clients and the current conditions have made them adapt to pick-ups and deliveries. My heart goes out to them and I want to help them out.
Kanzhu serves authentic Chinese food. Their specialty is their freshly made hand pulled noodles. I would remember the kids being mesmerized watching the guys behind the glass making the noodles as orders come in. It's truly an added entertainment to everyone seeing how noodles are made and the technique they use to make them – FRESH!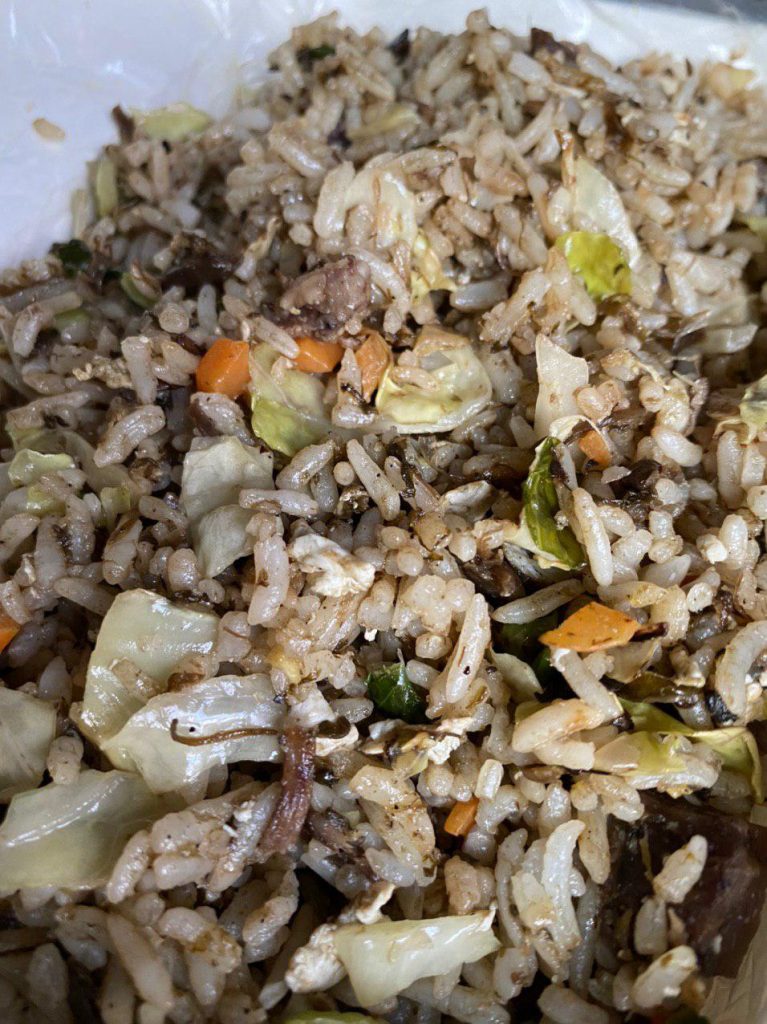 Another personal favorite is this OLIVE FRIED rice. It has vegetables! Hahaha.. I usually don't eat this type, but it's really really good. Actually, I would like to 'trick' myself with eating healthy by having this – simply because it's 'green'! Hahaha.. My mom and aunt would ALWAYS order this too! Hahaha..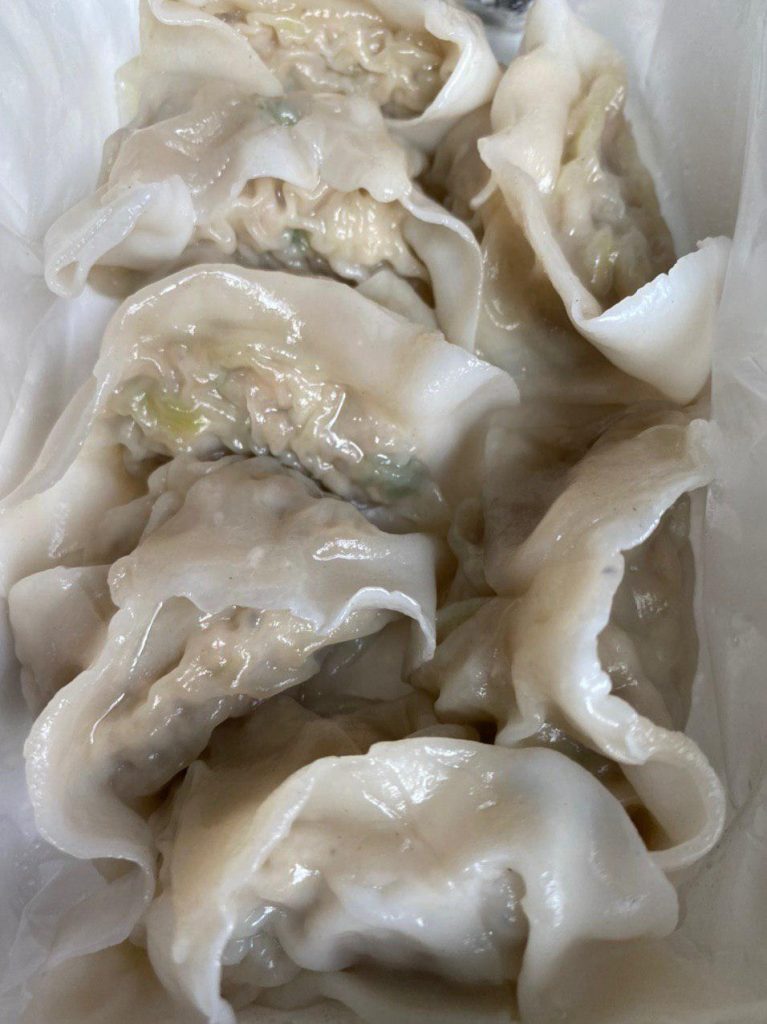 Dumplings is another simple yet filling dish that they have. These are the LAMB DUMPLINGS and the Ginger Chicken Dumplings. I highlight the lamb because, it's not everywhere that you can find lamb dumplings. When the kids and my Panget tried it, they instantly LOVED it! Connor was so delighted to hear it's lamb dumplings!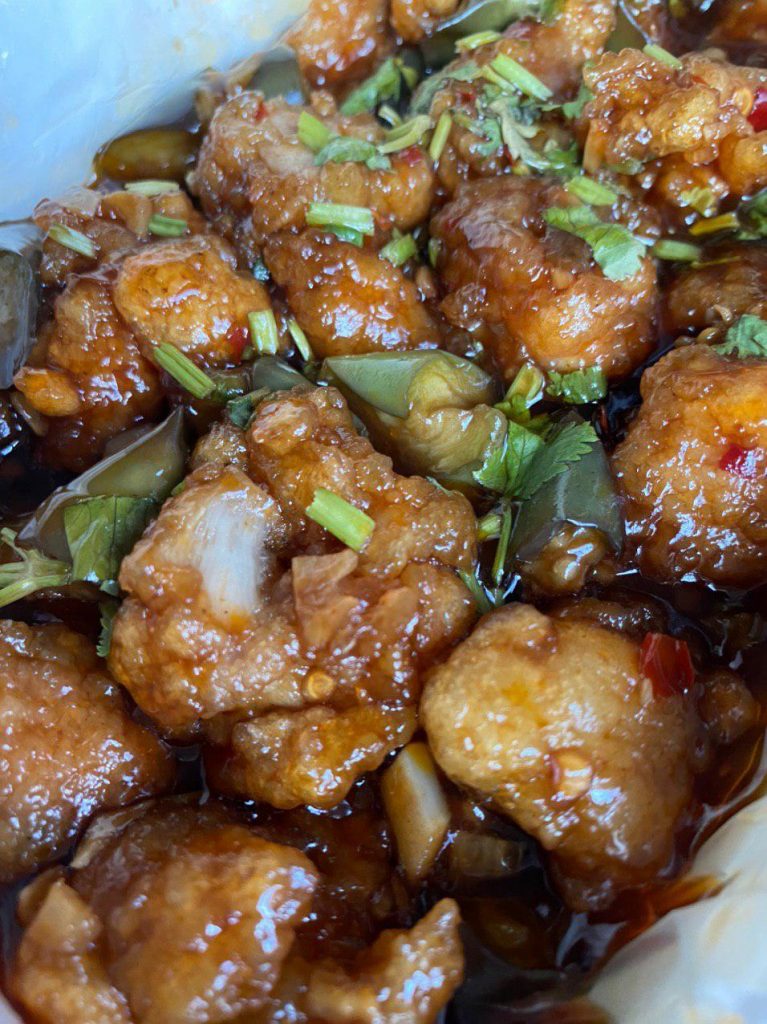 Here is the Wok Fragrant Fried Chicken – it was indeed fragrant. The wansoy was the kicker in the flavor, the chicken pieces were soft and cooked well.I enjoyed this very much and I was even thinking, next time – you can order just this with a bowl of hot white rice. Yummm!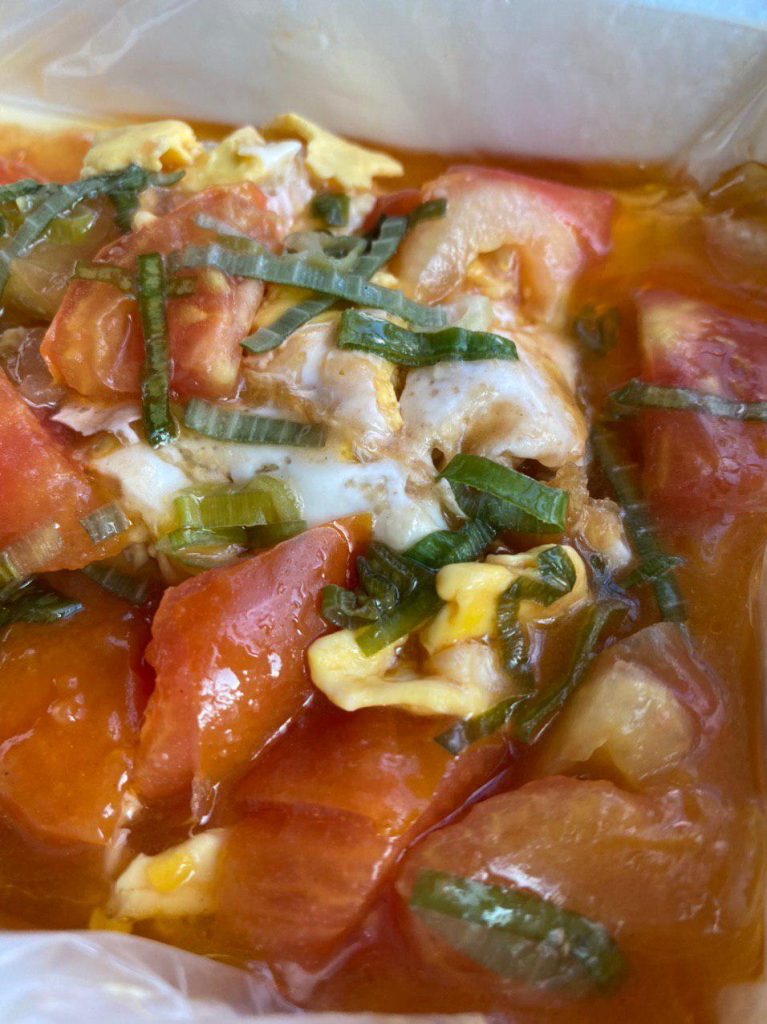 This Tomato and Egg dish is so simple yet so satisfying. Imagine, just two ingredients – tomatoes and egg. Such a humble dish but so very well loved by many. This dish reminded me so much of my days in Beijing – studying and on a budget, this was a comforting and filling dish that I would order for lunch. I was never able to replicate this, and was so pleasantly surprised when I tasted it. So good!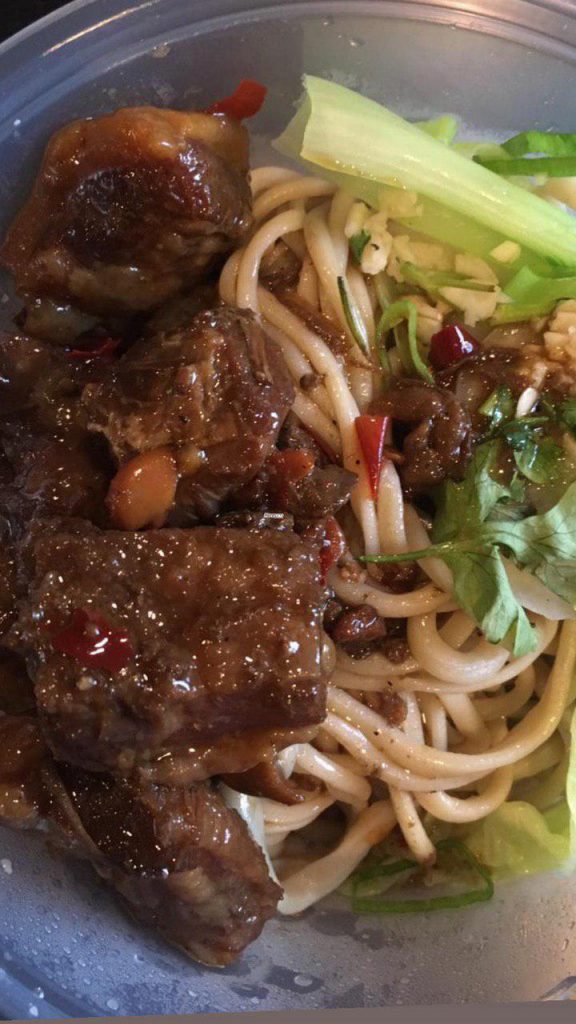 Last but not the least are the hand pulled noodles. I have a confession, because of katakawan I wasn't able to take a photo of the noodle dishes. This photo above is from my friend K. That's the A1 Braised Beef Dry Noodle. It was delicious! My favorite even if I wasn't able to take a photo is the YUXIANG MINCED PORK DRY NOODLE. It looked scary because I saw red – but once you put it on the noodle, mix it and try it – my gosh, it was the BEST! THE spicy kick was just lovely it complemented the freshly hand pulled noodles. The combination was just spectacular. I swear, it was so good that I literally forgot to take pictures! It was only after dinner when I I realized that I didn't have any photos of it! But I promise you, if you like a bit of a spice – order the YUXIAN MINCED PORK DRY NOODLE! Yuxiang is eggplant by the way. I'm so sorry that I don't have a picture, but please take my work for it – it's really really good! They also have noodle soups, if you fancy a soup type. I have preference for dry noodles – but sometimes like the taste of hot broth with my noodles. They have a wide menu so just call to ask them, they'd be more than happy to help and recommend dishes for you and your family.
This quarantine has affected so many businesses. I would think that the food industry would be booming because of the deliveries – but then these physical restaurants rely on walk in and diners. So please, let's do our part and help our friends' food businesses to flourish.
Kanzhu in Timog is open for orders. You just need to arrange for pick-up with your preferred delivery riders. I would suggest that we order directly from them instead of the order through the app. I didn't know that they app takes a big margin as commission.
For orders please call or text these numbers:
Kanzhu Hand Pulled Noodles
0942-8201051
02-72386067

Facebook – Kanzhu Hand Pulled Noodle
Instagram – Kanzhu Hand Pulled Noodle