Thinking of what to serve your family members for lunch and dinner is tedious and draining. I remember how frustrated my mom would be when we would answer 'Kahit Ano' when she asked us what we wanted to have for lunch or dinner, I now understand the frustration. It's really had to make a menu and follow it to a T. There are been so many instances that I tried to plan a menu ahead and buy the ingredients – only to not follow them. It gets tiring – especially when you go home from work and start prepping food. What I do most of the time is to wing it. But winging it means using the same staple of ingredients over and over again.
Kitchen City Frozen Meals to the rescue! Their menu is extensive and balanced. How I wish I they were around four years ago! I would have just stored the frozen meals in the freezer and heat them up when it was time to eat!
I was very fortunate to have tried their service and meals during the lockdown. And I swear, I was so happy to see the frozen meals! It was such a wonderful break from my cooking everyday. My right arm needed a break plus I wanted to taste another person's cooking for a while and Kitchen City Frozen Meals did not disappoint!
The meals arrived – frozen and packed very well with labels and all! The production date, the consume before date and nutritional facts of the meal. This is the first time I saw this in delivered meals!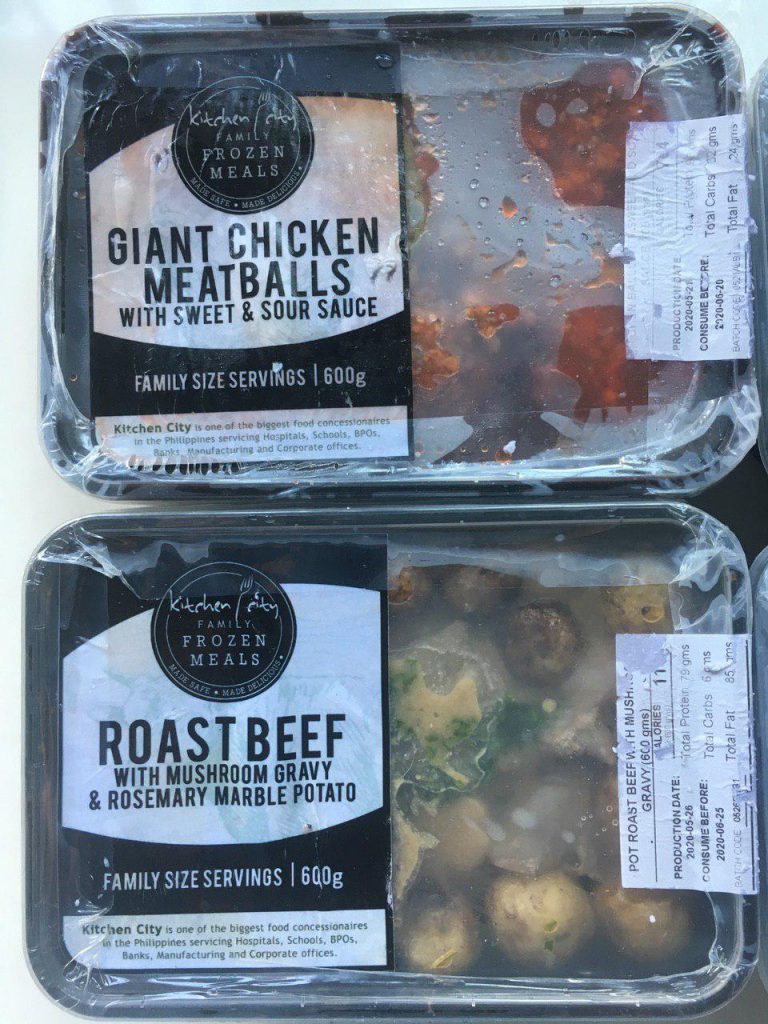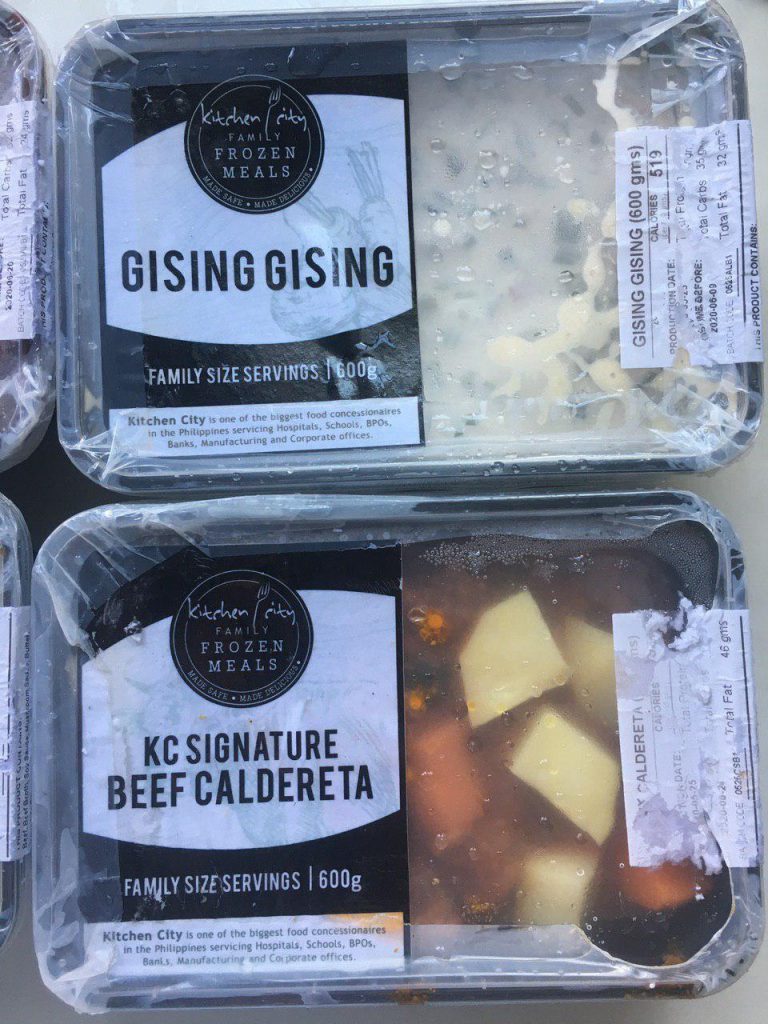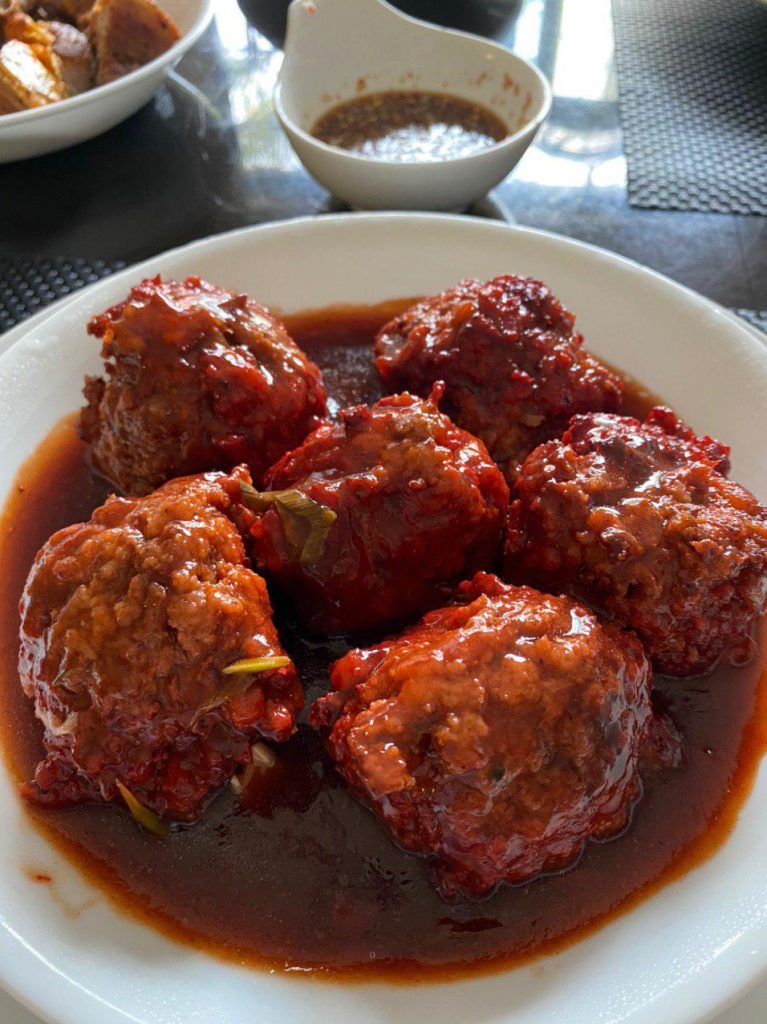 Look at the GIANT meatballs! I was surprised at the size, because they were really big. Serving wise, this was huge – it's definitely to share! Despite the size of the chicken meat balls, it was cooked through, the sauce was the Pinoy sweet and sour it was a little to tart for the kids.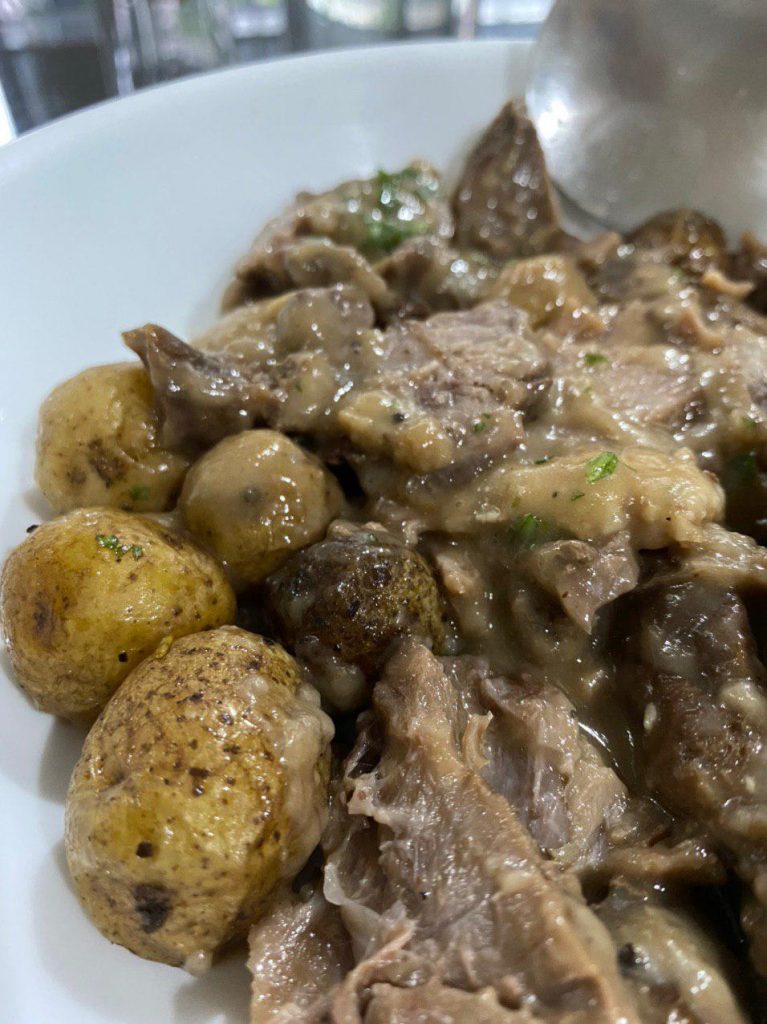 The kids enjoyed this because it has gravy! The beef pieces are soft and very flavorful. We had this for dinner and it was wiped out. Connor would now ask me for the beef with gravy and potatoes. This can easily serve a family of 4 – we were 2 adults and 2 kids.
This was indeed a GISING GISING! It was crunchy and spicy and good! My Panget and I were awoken immediately from our usual lunch. I don't usually order this and would mistake this for Bicol Express. Now I know what this is and I will order it next time. This was something different and we enjoyed it.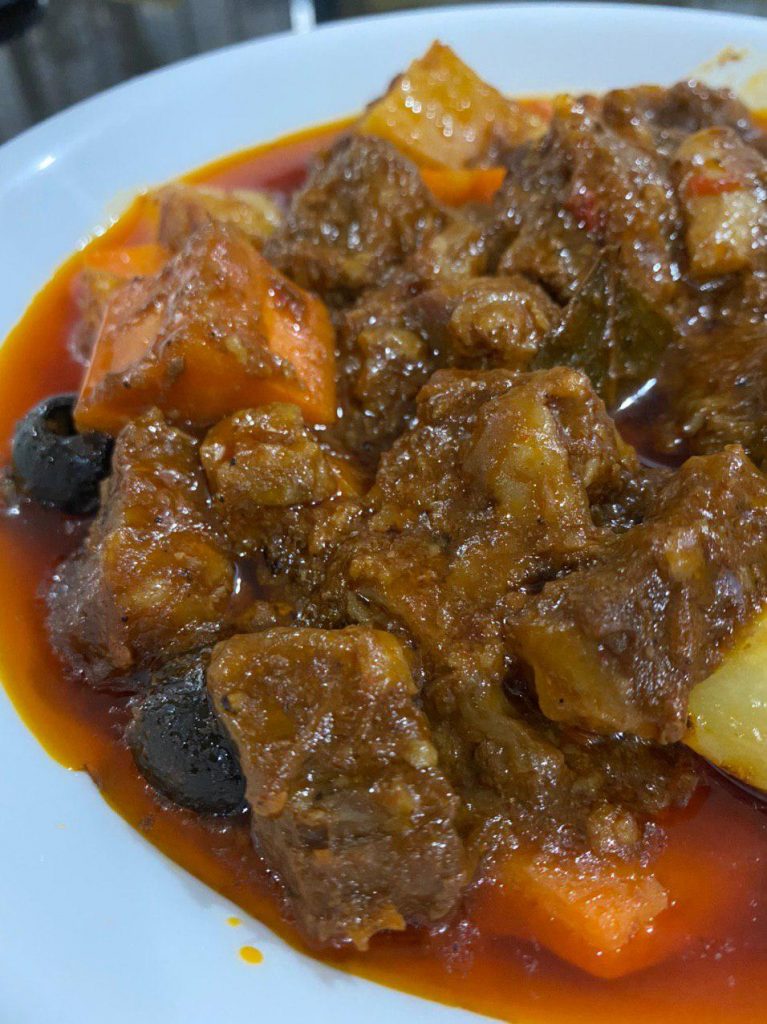 This is my FAVORITE among the four dishes! This was really really good and I knew it was good on the first bite. It was flavorful and the spice kick was an added bonus! Nope, we didn't share this with the kids, my Panget and I just had it for ourselves and would you believe – we finished it all. Yes, we had seconds, thirds and more servings! The sauce was magical – I think I ate so much rich with this! I especially loved the olives. Everything with this dish screamed EAT MORE! Hahaha. You need to order this, I swear – it's that good!
You can find Kitchen City Frozen Food in Facebook and on Instagram
Facebook – Kitchen City Frozen Food
Instagram – Kitchen City PH

Watch the video on their FB page so you'll have an idea on where and how they prepare their food. I promise, you'll be impressed!