This lockdown has seriously made me tired with all the cooking. It's not just the cooking really, it's the thinking of what to cook every single day for lunch and dinner. I think I have injured my right arm with all the cooking that I have done in the first two weeks of the lockdown. And to be honest, I welcome any kind of break – and I'm glad there are options out there for us!
The Figaro Group + Tien Ma are offering their food delivery service during this #EnhancedCommunityQuarantine. Orders can be consolidated from Figaro and Tien Ma! Just visit The Figaro Group Online to order.
One of the things that I have discovered is the Figaro GOURMET MEAL BOX. It's a set meal from Figaro and it costs only P100.00! Yes, for P100, this is what you get: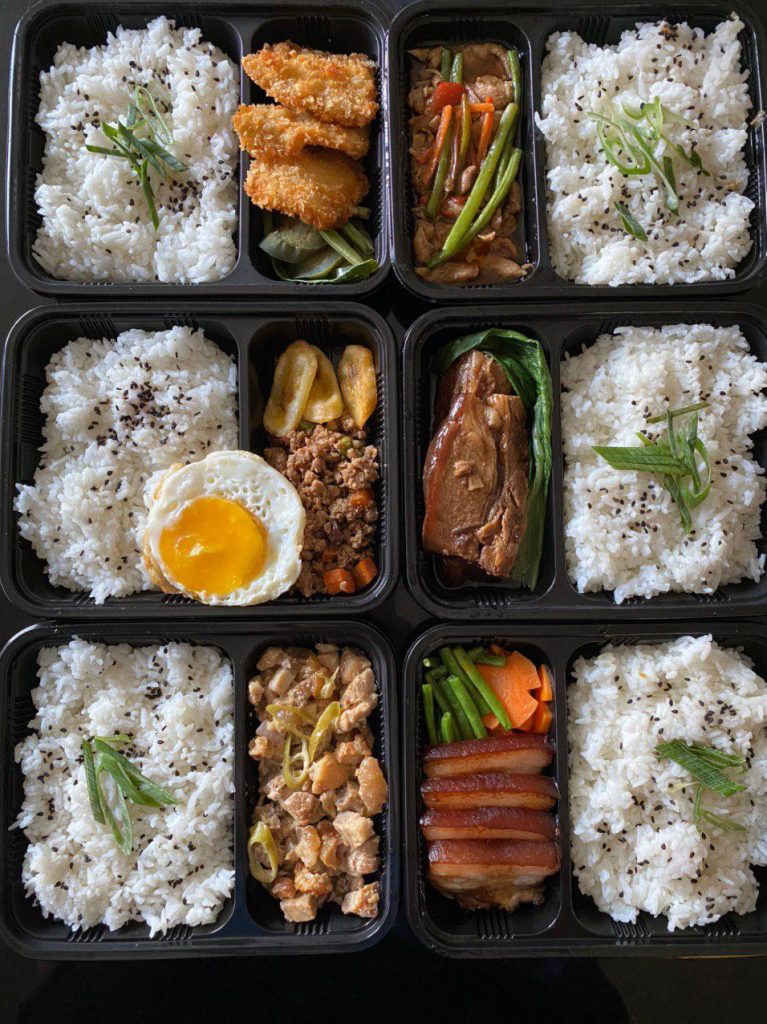 I made sure to order one of each variant to try. The #FigaroGourmetBox arrived warm so there was no need to pop it in the microwave. I gave every adult in the house one meal each so we can try it. We were all happily satisfied! It was a different treat for us having meals that did not come from my kitchen. We all enjoyed and were very happy with the serving size of the gourmet box . What's great about this gourmet box is that it's ready to eat – you can just store it in the freezer or ref and heat it up just before eating. Another plus is that #TheFigaroGroup took the liberty of placing a sticker that indicated what allergens may be in the meal. They have labelled everything properly too so you'll know which meal is on which box! Though they advise to consume them immediately, an option for me is to store it in the freezer for another day's consumption.
Another great thing with Figaro Group Online is you can also order meals from Tien Ma! I can't tell you enough how much I enjoy eating at Tiem Ma, and I was super happy to learn that you can now order their food for delivery! Tien Ma's food is comforting, especially for me – I so enjoyed Taiwanese cuisine – it reminds me so much of my ama and mom's cooking. You can order these dishes together with Figaro's Gourmet Box. Lookie:
The serving size is good enough for a family of 4 adults. Don't be deceived with the size of the microwavable container, I assure you – it's enough! I took it out of the container and placed it on a serving plate just to see the amount of food. I am feeding 3 adults and 2 kids – this was good enough for us all. You can serve 3 viands if you're all for variety.
I really enjoyed everything. We were all very happy with the variety and the quality of food that was served. I am particularly happier because I got to take a break from cooking. I know that I am serving my family with quality food because – it's from the Figaro group!
Wait, it doesn't end there because – I ordered DESSERT! Hahaha.. Yes, I ordered the Pudding with Vanilla Sauce! I like to end my meal with sweets, any type of sweets! It's a one stop shop really, Figaro Group Online is offering their cakes and their wonderful coffee for us to enjoy!!
And here is how to order: