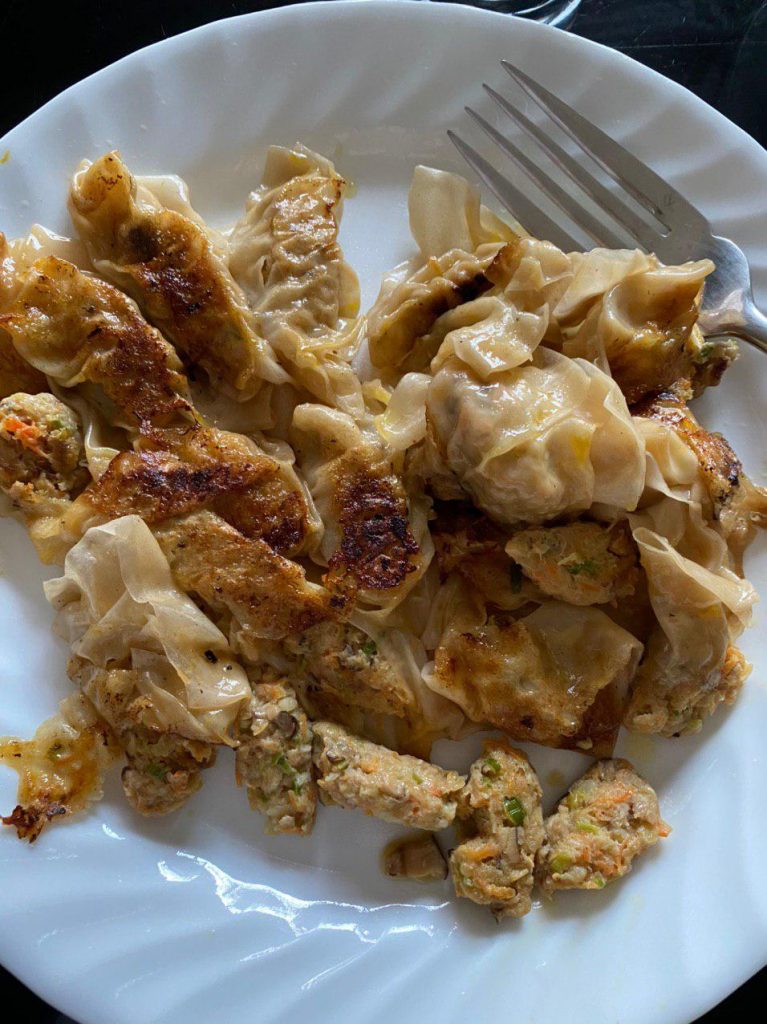 I'm a sucker for gyoza, even if it's just a dumpling – well a Japanese version dumpling. Hahaha! I would order this all the time and I remember, my god daughter, Alleya – she's a Gyoza monster as she loves eating it!
One of the things I least like to do is to think of what to cook for lunch or dinner. I find it really tiring, I mean – I do browse cookbooks and search for recipes online – but it's just that – I just read them and look at them. I'm the kind of cook who wings it. But during this #EnhancedCommunityQuarantine , well – I had to cook everyday so my kids eat faster.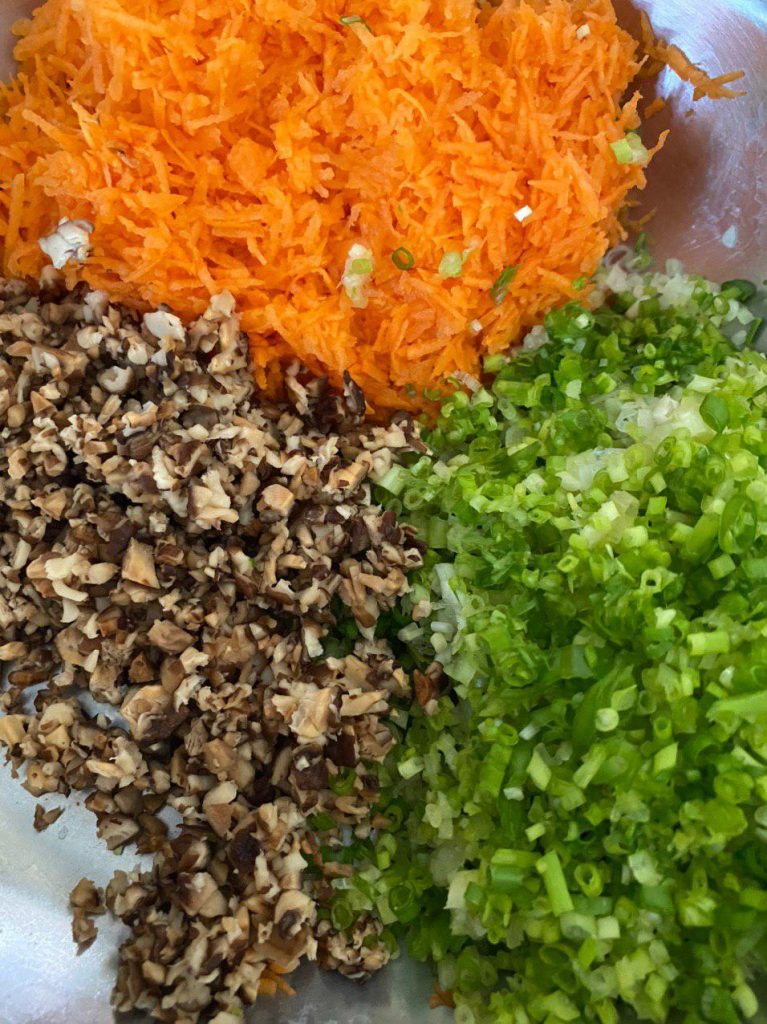 Early in the lockdown, I ordered a huge head of cabbage. I didn't know what to do with it and then suddenly, I remember seeing a recipe of a dumpling that used cabbage! It was GYOZA! So I studied the recipe and decided to make one. I was very lucky to have molo wrappers in the ref. I guess it was meant to be. Hahaha!!
1/2 kilo of Ground Pork
1 medium Carrot grated
2-3 leaves of Cabbage grated
1 small White Onion grated
1/4 cup Spring Onion sliced thinly
1 teaspoon Ginger grated
2 cloves Garlic grated
2-3 pieces of Shitake Mushroom thinly diced
1/2 Tablespoon Lee Kum Kee Premium Soy Sauce
1 teaspoon Cooking Sake
1 teaspoon Sesame Oil
Salt and Pepper to taste
Mix them all together.
A tip will be to cook a small ball of this mixture in oil or in water. Try it out and see the taste profile. You can adjust depending on your preference. I forgot to do this, but luckily – my 'tancha' method to season worked!
Next, wrap them in molo wrapper. A lot of sites encourage you to make your own wrapper, but I have no time, patience nor strength to make one. So I'll settle with the store bought molo wrappers.
Heat a pan with oil and fry the gyoza pieces, observe proper distancing in between them. When the pan is sizzling hot and frying the gyozas, add a bit of water! This is magical and the steam of the water will help cook the gyozas. This is the method pala to achieve the crisp bottom while the rest is softly steamed.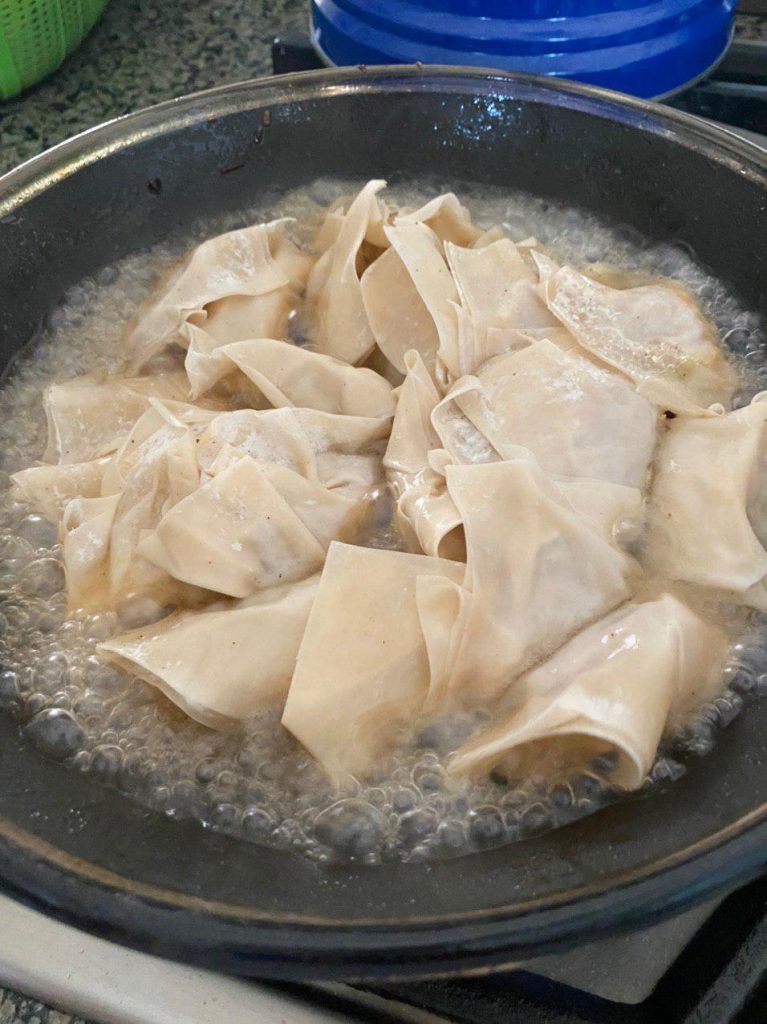 I never thought I would make gyozas in my lifetime. I found it quite easy and very flavorful. I was so happy to have made this because I realized, I can make it on my own! Hahaha..
Enjoy!!