One recent Sunday, during a supermarket run – I noticed something new – I saw that there was a full range of asian sauces of the brand HEINZ. I was curious because I knew Heinz was a brand of ketchup. I took a look, read the label and thought, maybe on my next supermarket run, I'd try one of the sauces. Weeks late, I received an invite to their launch! I was really excited because I'm sure to be able to see and taste the full range, right? Here the are:
I have long searched for a Light Soy Sauce, but somehow couldn't find one in a local grocery. I knew it was available in Asian stores, but I didn't want to make the effort to go to one just to buy a bottle. I'm happy that Heinz has their own Light Soy Sauce, I'm most excited to use this!! Here are some of the dishes whipped up by the in house chefs of Tong Yang Plus! using these Heinz Asian Sauces: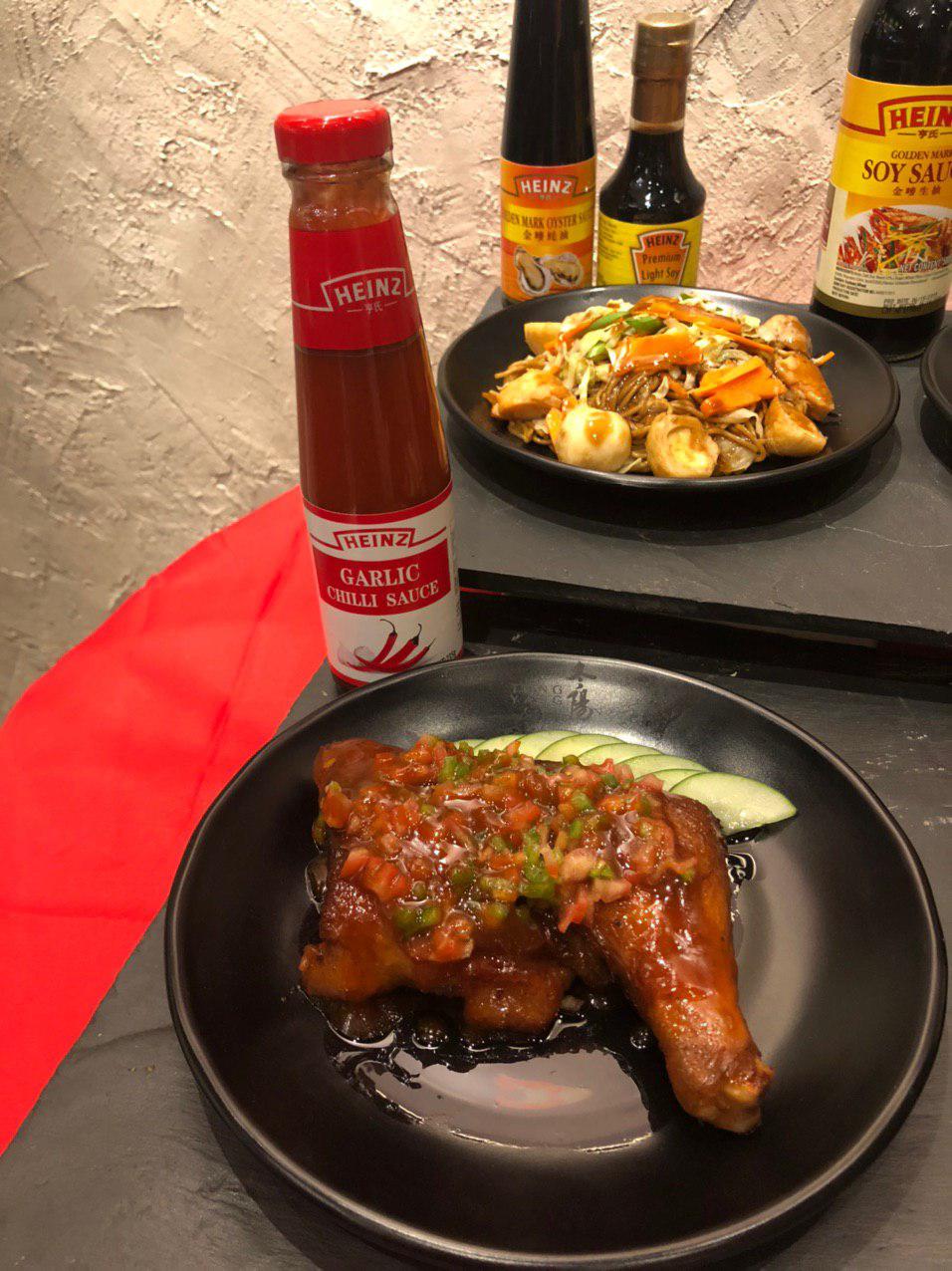 They all look so good right? I'm very excited to use them when I cook in the next few days! To give you an idea on the price point – here's a chart of their suggested retail prices:
Heinz Asian Sauces are now available in the following supermarkets:
Robinsons Supermarket
Unimart
Makati Supermarket
Landmark
Hi-Top Supermarket
Citimart
All Day Supermarket
I promise to make a follow up post on what I'va made using the sauces as I really trust the brand Heinz. I grew up having Heinz ketchup around, and even my kids know the brand! So imagine my delight that they can recall the brand, I was very happy to show them that a brand they also love now serves asian sauces! Cool, right?