Never in my wildest dreams did I think that I would be conscious of my hair. You see, I grew up having nice black hair. I never had issues with hair loss, nor having white hair. My black hair was a source of pride because as I got older, I never experienced having white hair. It was something that I was proud about – not having a single thread of white hair. My brother had white hair during our teens, so you'll understand where my pride comes from. It was only when I had kids that white hairs began to crop up! Aside from white hairs, hair loss is something I really dreaded. And so, when I learned I was pregnant with Connor and Shobe, my immediate thought was the postpartum hair loss because that was an effect of my breastfeeding (or hormones). It is something I disliked most – the hair loss. My hair loss was very very evident – it was right on my forehead hairline. So imagine the horror, I had receding hairline!! My postpartum hair loss experience with Kailee was really shocking. White hair started creeping up, I had massive hair loss that I didn't even notice. It was only when a friend noticed it and when she told me, I was in disbelief and was so surprised. I knew I looked odd, I just couldn't place what it was. It was then that I realized, it was the receding hairline. It was a sad realization. My hair was never the same again. I remember writing about my being conscious with my hair the most. The weight gain, I can handle – the age-ing, I can accept – but the hair, it's really my hair that I am finding quite difficult to come to terms with. When I learned I was pregnant with Shobe, the second thing that came to mind was – the hair loss I was going to experience after I give birth. I was secretly hoping that, that time around – the hair loss would be minimal. I really hated the baby hairs that I have (until now), but then I let it go and thought – a new baby is a blessing, I should now worry about the small stuff. It was inevitable – and I had to accept it. I just needed to find a product that can help me cope with this. A few months after giving birth, my friend April sent me a message if I wanted to try a shampoo line that they have brought it from Europe. This was specifically for hair re-growth. Perfect timing, right? Who would have thought!? I mean my friend just casually asked me without knowing my concerns. And I was so happy to accept of course because it meant that I may have a solution on my hands with this shampoo. Then the products arrived, it looked really 'scientific' because, look at the packaging and what's written on it. Of course, I also googled the product – D&D Green Code Floral Hair Shampoo and from it's official website, this was the description:
I immediately tried the shampoo and it was so fragrant and light, the scent wasn't overpowering. I thought to myself who would have thought that a scientific shampoo would smell great! The conditioner was such a surprise, it smelled even better!! I swear, then I had some on my hands to apply to my hair – I stopped and appreciated the scent for a few more scents, it was really super bango! Reminded me of a vanilla caramel-y scent!. I couldn't believe that I was enjoying shampooing with D&D products! I knew that the results won't come in fast – as hair growth takes quite a while, but I stuck on the routine and used it everyday until I finished the two bottles that was given me. I patiently waited for the results. Look at the regrowth. Look how thick it is: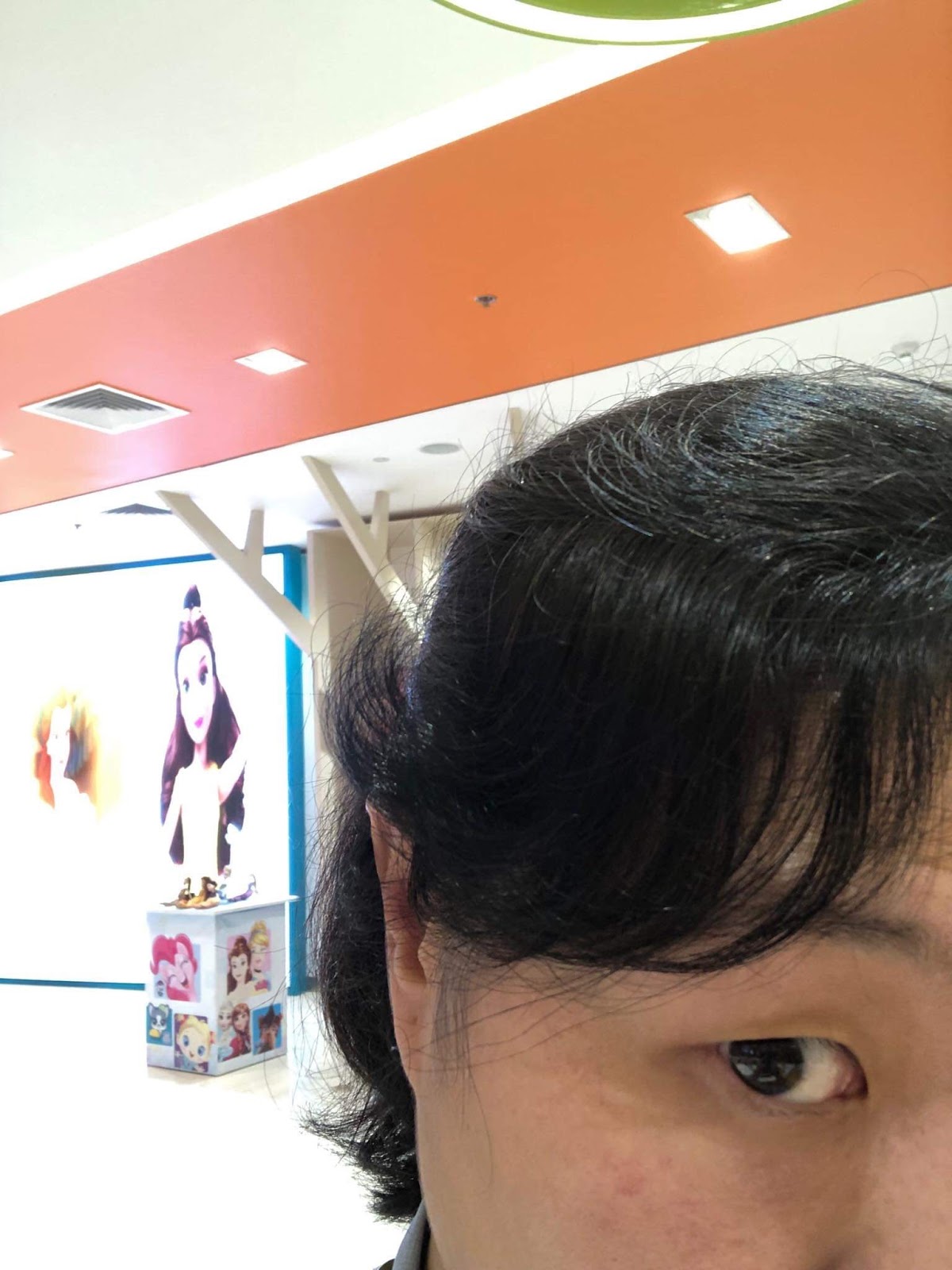 My friend sent me the shampoos in April (no pun intended) and I started using it right after. This was taken in late August 2019. Look at at that regrowth. I honestly didn't think that the regrowth will be this nice and healthy looking. With my previous pregnancies, that portion of hair would have been sparse and dry looking. I'm surprised that my baby hairs look healthy and clumped! This has got to be the result of the D&D Green Code Floral Shampoo. I can truly attest that D&D Green Code Floral Shampoo really works. It's not instant or immediate, but it works. This has got to be the saving grace of my hair and scalp. I am amazed and impressed, most importantly – the regrowth!! So thankful for this product! Thank you April and Dycorp for bringing this in to the country. This will definitely be a wonderful help to those experiencing hair loss. The regrowth is amazing and impressive! Yaya B even commented that she feels that my hair is a bit thicker than usual. My hair fall is a lot less now but I'm confident that if I do experience hair loss once again, that I can trust that there's a product in the market that can help 'save' it from turning for the worse. Thank you!!! D&D Green Code Floral shampoo will soon be available in Lazada. Currently you can purchase the shampoo online athttps://dbwstore.online/ They have an ongoing promo – if you buy a bottle of shampoo, you'll receive a complimentary bath towel! Lookie lookie:
Try it to believe!!