I think I've always loved food. I remember when I was younger, I would look forward to waking up on Saturday mornings to watch Cooking it up with the Dazas and on Sundays, I would lovingly watch Pei Mei cook on Channel 9 even if I didn't understand what was being said. I would just watch her cook and it mesmerizing despite being repetitive. I also remember watching my guama and mom cook, admiring them for being magicians in the kitchen.
I think my first real experience with cooking was when my carpool mate, She taught me to make pancakes. It was one afternoon after school and we were at her house. I was waiting to get picked up and she thought it would be a good idea to make pancakes – so I watched her and she taught me. I think I just realized that she was a significant part of my cooking journey. Thank you, She! Haha..
But you know what, to be truthful – the splashing oil while cooking made me fear it growing up. So I shifted to baking instead and started baking brownies and most especially, my cheesecake! The no-bake cheesecake that I learned from ICA baking class and I think I still have the recipe manual tucked somewhere in the house.
I think it was only when I got married that I had to force myself to start cooking again. We didn't have any helper during the weekends so I would need to cook our meals, my Panget's breakfast, lunch and dinner for Saturday and Sunday. I was lucky that whatever it was that I prepared, my Panget liked it. But I was just winging it – using whatever ingredients that I have in the ref and the pantry. It's quite hard to think of what to cook since the constant reply I would get whenever I asked what he wanted to have for dinner was "Kahit ano!" Hahaha.. Now I understood what my mom was feeling when I was younger. Haha..
When I had kids, well – my cooking lessened and lessened. I had no more time. But when there were no helpers, I had to step up. I remember some 2-3 years ago, we were having a hard time maintaining a house help that I had to do the cooking for lunch and dinner. I would cook for everyone – Panget, Yaya B and for the kids. I had a hard time portioning and it was a trial and error stage because, for some dishes, the kids would eat just enough while for some, they would eat more thus leaving my Panget less food to eat.
As the kids grew older, they would tell me what food they liked. They would request certain food on certain days. I'm quite happy because most of what I dish out during dinner is well received by my children. Just the other day, I tried making my own version of Pollo Al Burro – and it was a hit to both my kids. I was surprised because it was very brown, but since they liked it – well, then go go go!
Connor requested another batch of it – and so I made it again. Today, I am sharing with you the recipe. It's a simple pan-fried chicken dish using butter, garlic, and rosemary. The butter and garlic was able to level up the humble chicken breast. I recommend using a LOT of butter!
What you need:
· Chicken Breast
· All-Purpose Flour
· Beaten Egg
· Salt
· Pepper
· Rosemary
· Garlic (pounded)
The original recipe says to use a cast iron pan, or any pan that you can throw in the oven for further cooking. And if you don't have cast iron pan, I think any pan will do. And if you need to cook the chicken further – well you can just place it in an oven-proof dish and bake it.
Directions:
1. Pour a bit of oil (olive or your usual cooking oil) and set the heat on medium. Make sure that you include the butter and be generous because you want the chicken to be fried in melted brown butter.
2. When the butter is bubbling, you may add the pounded garlic – just be careful not to burn the garlic!
3. When the garlic has turned brown, take these out and set it aside.
4. Season the chicken breast (you can pound it into thinner strips or maintain the chunk) with salt, pepper, and rosemary. Dip it in a beaten egg mixture and then coat it generously with flour.
5. Fry the chicken breast and remember to turn it often.
6. Repeat these steps for the rest of the chicken.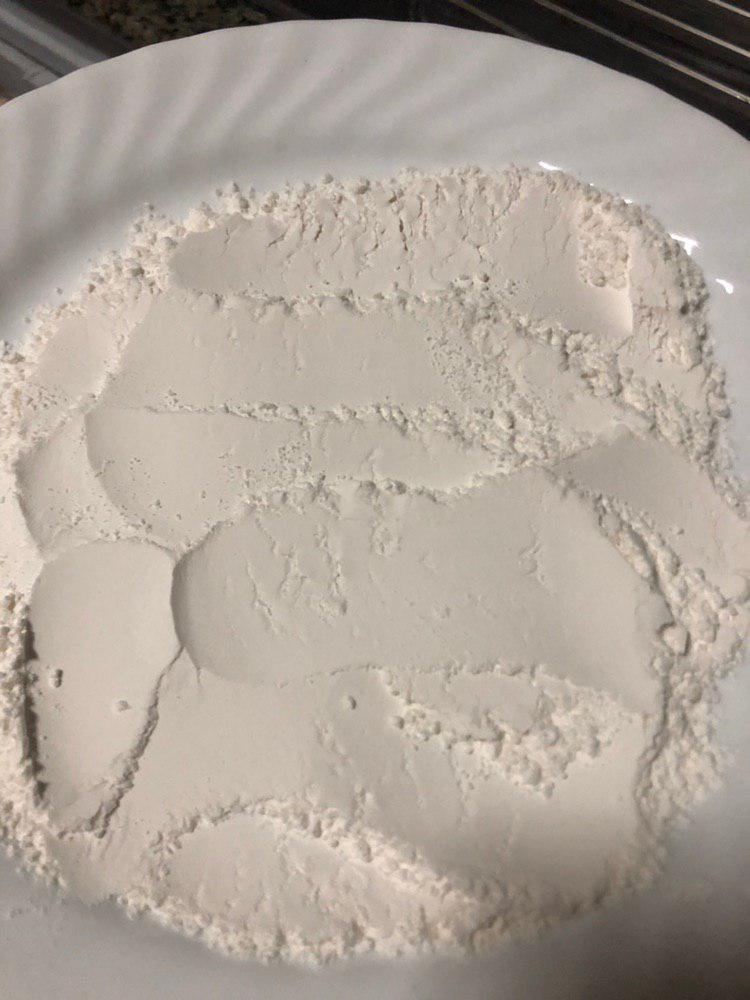 If you are like me, and I make a lot of these, I sear the chicken on both sides and set it aside on a baking dish. When all the pieces of chicken are seared, I place them back on the cast iron pan, add the garlic back and bake it.
I've also tried placing them on a heated baking dish before putting this back in the oven.
Here is my finished product. I know it might not look appetizing, but believe me when I say that I've just had a small piece while my kids and Panget ate them all.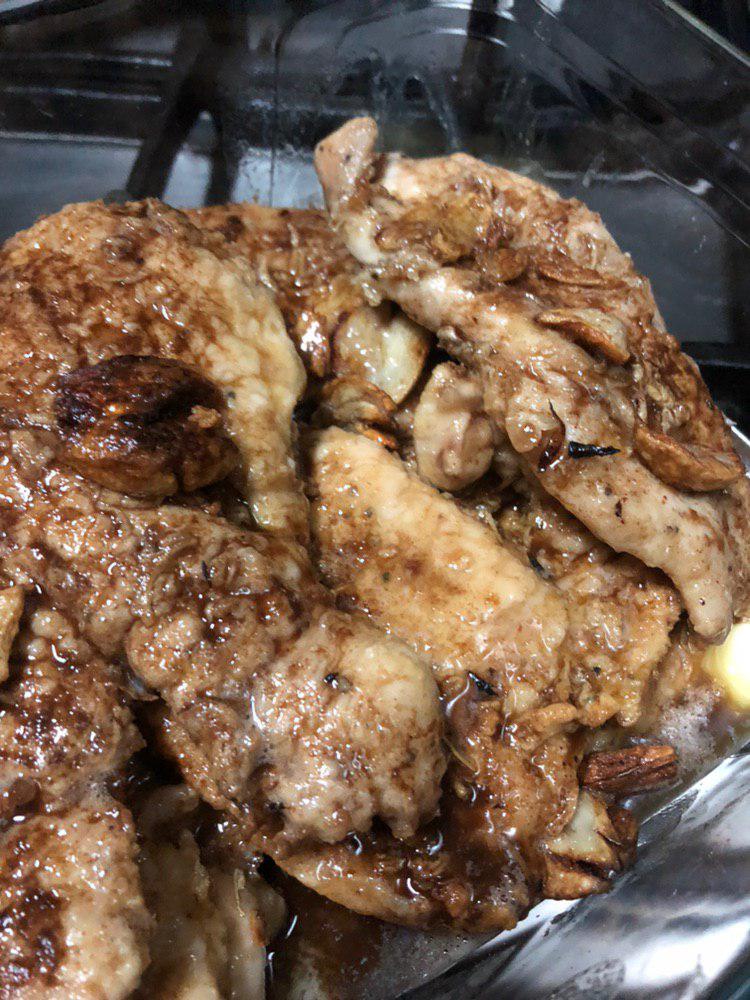 I must admit, most days, I really don't feel like cooking. Why is that? Well, I bring the kids to school, go to the office, then pick up one kid in school and then go back to the office. By the time I get home, I still need to supervise my other kid's homework. When I'm tired and don't want to cook, I order food in using foodpanda. It's a reliable app and website service that does food delivery and I really, really love how convenient that is for me and for everyone!
One of my favorite restaurants in BGC is205and it happens to be available on the app. It's one of the best news for those who live in the vicinity! This is because you won't need to go out (walk under the heat and pass through traffic) or drive all the way to BGC High Street where looking for a place to park is a challenge – you can just have 205 meals delivered straight to your homes viafoodpanda! Convenient right? SUPER! And do you know why? Well simply because, we are given our time back. Now, we can spend more time with our family – and one of the best ways to spend time with family is sharing a meal with them. It's a worldwide tradition that transcends time.
Here are some dishes that 205 whips up for everyone in the family. Look at how good they are!
205 is a wonderful family-friendly place that transforms into a hip place for drinks and get-togethers for adults and the like. Service is wonderful and you feel immediately at ease with the warm welcome and smiles of the staff. The best part is that – it has partnered up with foodpanda to bring their yummy dishes to our homes to enjoy!
If you want to read more about foodpanda, you can also check outtheir online magazine!