I attended the 20th Anniversary of Superb Catch Inc, the company behind the Seaking brand. I must say that when I entered the venue – the feel and vibe of the place was so positive and happy. Of course, it was a joyous occasion but I felt the sincerity of the celebration. Celebrating 20 years is a huge achievement.
It was there that we were introduced to the Big 4 – the Uy siblings. These for siblings had a dream and that dream came into a reality because of hardwork and determination.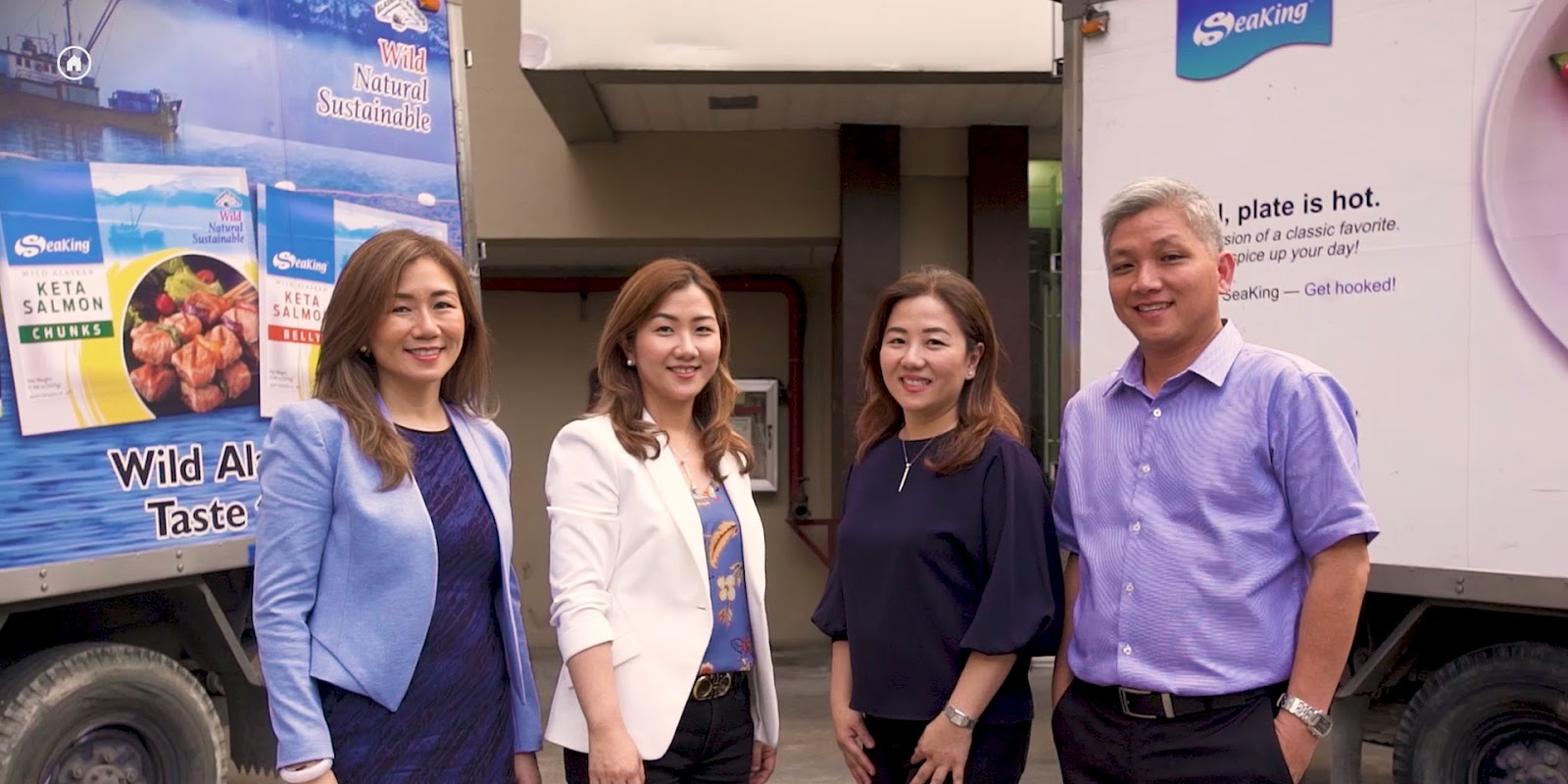 Uy siblings from left to right: Jennifer Uy Ampon (President), Shirley Ng Cha (Corporate Secretary), Nancy Uy Alipio (Corporate Treasurer), and Jeffrey Uy (Chief Operating Officer)
It was an emotional celebration – the eldest amongst them Jennifer shed a few tears while introducing their company to us. To be honest, I don't know her personally – but I felt the sincerity in her words, I too got teary eyed too because I felt the pride and at the same time humility with her words. She was really so proud of what they have been doing and proud of where there are now. Their story is truly inspiring, the video they showed us showcased them as to who they really are. They started from humble beginnings, they poured in their heart, blood, sweat and tears into the business – and look where they are now – 20 years later. I am not related but I really felt so proud of them – you can see it in their expressions. They were sincerely happy and I am grateful to be part of their celebration. I made sure to share each of their hands and gave them my congratulations. They're so down to earth – and I think that is why they're so successful to.
During the celebration – we were served with their newest seafood line, the Keta Salmon Line: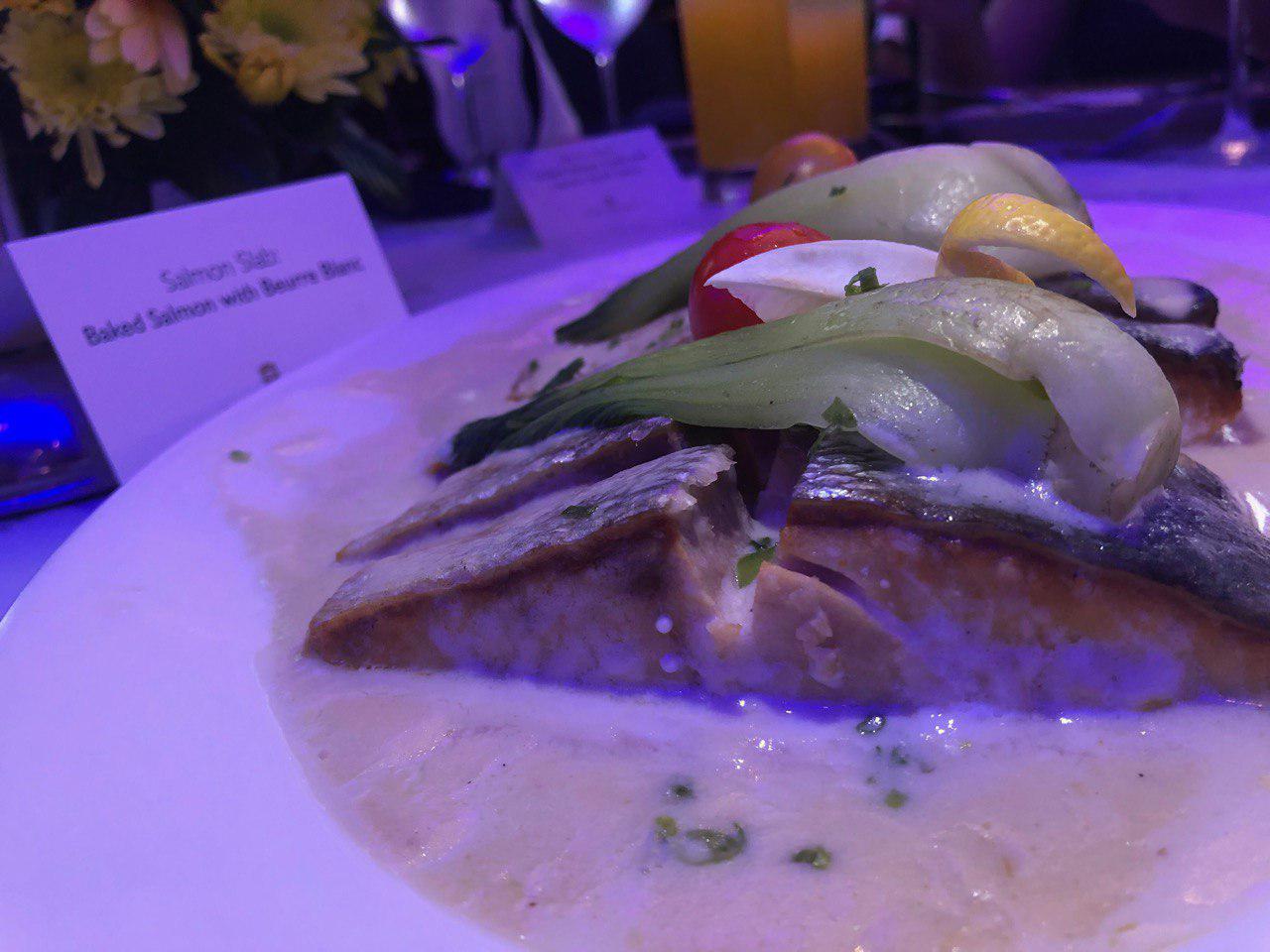 Again, a huge CONGRATULATIONS and KIONG HEE to Superb Catch Inc.! Your story is truly INSPIRING! Thank you for bringing Seaking to our homes and dining table. I am very grateful for your dream because you shared something healthy, sanitized and delicious bangus and keta salmon to serve our loved ones. Having good quality seafood is within reach – because of your dream. THANK YOU, UY siblings!
Seaking Marks 20th Anniversary with Wild Alaskan Keta Salmon Line
Superb Catch Inc., the company behind trusted seafood brand Seaking celebrated its 20th anniversary at Makati Shangri-la Hotel last Nov. 8, 2019.
The brand was started by the Uy siblings two decades ago. Jennifer, Jeffrey, Nancy, and Shirley sold bangus (milkfish) from their father's fishpond. They would debone the fish at home and haul them to supermarkets on their own. Armed with only a small-startup capital, the Seaking brand was literally built by their own hands. Through their hard work, resilience, and determination, Seaking has become an industry leader and a household name.
In order to ensure the highest product standards, Seaking has continuously adhered to the following principles:
1.Fresh frozen seafood
2.Strict production process
3.International food standard approved operation
Fish is carefully selected, deboned, marinated/smoked, packed/labeled, and vacuum sealed. They follow a first in, first out policy so the fish is always fresh.
What started as a frozen milkfish business has developed into a full blown seafood line which includes Cream Dory, Squid, Bottled Bangus, and their newest offering — their Wild Alaskan Keta Salmon line.
Seaking brings us the best and healthiest type of salmon all the way from Alaska. Farmed salmon are grown in crowded fish pens and sea cages. They are fed pellets made with chemicals and are considered genetically modified organisms (GMOs). Wild salmon are born in rivers and spend their adult lives in the ocean. They feed on fresh shrimp, crab, and krill. Wild Alaskan Keta Salmon is one of the best sources of seafood protein and naturally occuring Omega 3. Omega 3 can help improve heart health, enhance the immune system, and even reduce the risk of diabetes. Seaking offers four (4) cuts of Wild Alaskan Keta Salmon: Chunks, Belly, Steak, and Slab. Seaking is the first wild salmon retailer in the Philippines.
Seaking products can be found in more than 1,500 supermarkets, restaurants, and hotel chains in the Philippines. Their products are also exported to countries like Japan, South Korea, Australia, New Zealand, Canada, and USA among others. From a home-based operation back in 1999, Seaking has grown to encompass a 20,000sqm processing plant which will be fully operational in January 2020.
"As the great Walt Disney said, all our dreams can come true if we have the courage to pursue them. We intend to continue delivering quality products and through our passion we have not only captured the hearts of the Filipinos but their trust and confidence in the Seaking brand," Jennifer Uy Ampon shares.
For more information, log on to https://www.seaking.com.ph/ and https://www.facebook.com/seaking.ph/ .