Whenever I watch K-Dramas, I need to be in the zone. I need to be ready to watch AND to read the subtitles. There has been so many instances that I wanted to watch, BUT my eyes are too tired to read – I just want to watch the drama unfold without really reading and just watching.
There was a time that in order for me to sleep, I need to turn on the TV and hear dialogues (from a movie or a TV series) I used to do that when I was still single. But since I got married, my Panget banned that because 'sayang kuryente' because the TV is left open until I wake and close it (what if di ako magising, diba?) So now, what I do is – I play the videos on my phone and wear one earphone to bed, so I can still listen to the what I am watching while I close my eyes.
Right now, I am watching Sky Castle. But I am unable to just listen because the show is in Korean. There have been so many instances that I wanted to just listen – but how? I don't understand Korean. I'm so glad that there are K-Dramas available on IFLIX that is dubbed in TAGALOG!! Woohoo!!
THESE HIT K-DRAMAS GET THE TAGALIZED TREATMENT ON IFLIX
Imagine this – you just got home from work and are in the mood for an evening of relaxing with a Korean movie or two with your favorite snacks by your side. Except that you don't really feel like reading thru subtitles just to find out what's happening. iflix to the rescue, serving up some of the biggest hit Korean dramas – dubbed in Filipino! And you can watch it all on iflixFREE.
Now all you need to do is to sit back, relax and enjoy the movie.
TIME RENEGADES
How do you protect the woman you love from two different points across 30 years? A high school teacher in 1983 and a detective in 2015 join forces through their dreams to change the perilous fate of one who owns their heart. Lim Soo-jung, Jo Jung-suk and Lee Jin-wook star in this time-travelling action-drama directed by Kwak Jae-young.
Trailer:https://www.youtube.com/watch?v=mCBWaU7nfgQ
Watch TIME RENEGADES for FREE now: https://www.iflix.com/title/movie/259035
LIKE FOR LIKES
Director Park Hyeon-jin weaves a charming tale about three would-be couples finding love in the age of Facebook. A Korean superstar tries to track down his former TV producer with whom he may have a child, while a spinster flight attendant makes friends with her tenant, a broken-hearted chef. Add to that a naïve musical composer who harbors a secret admiration for a scatter-brained producer. Who will be so lucky and find love?
Trailer:https://www.youtube.com/watch?v=puC3uxno4_Q
Watch LIKE FOR LIKES for FREE now:https://www.iflix.com/title/movie/258081
THE EXCLUSIVE
Moo-Hyuk (Cho Jung-Seok) is a journalist who is about to lose his job. He is also in the middle of a divorce. He receives a note from a serial killer and lands a major scoop. However, Moo-Hyuk soon learns that the memo is a phrase from the Chinese novel Liang Chen Murder Record and his scoop is false news. Meanwhile, the newsroom, still unaware of his error, awaits for Moo-Hyuk's article and the police are pressing for more information. To make things worse, a key witness suddenly appears, and a case is built around the information from Moo-Hyuk's report.
Trailer:
https://www.youtube.com/watch?v=UzdfxMCFkfQ
Watch THE EXCLUSIVE for FREE now:
https://www.iflix.com/title/movie/257715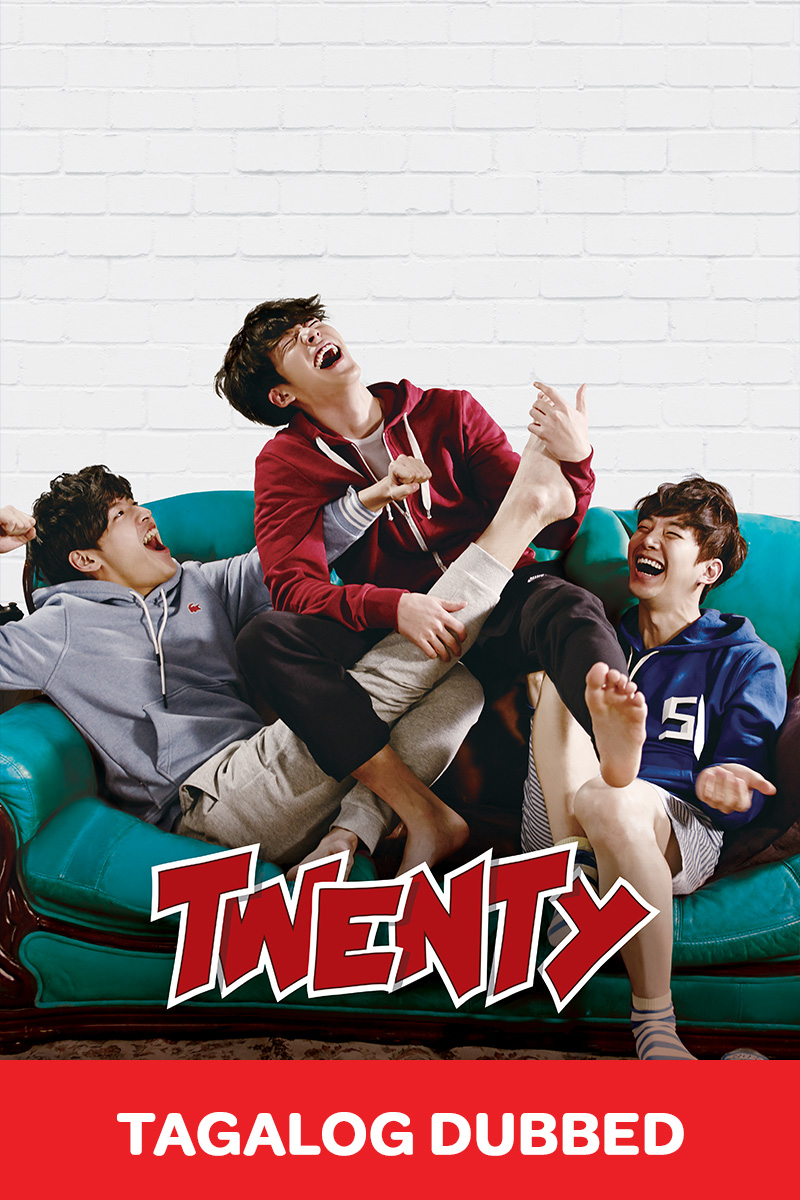 TWENTY
Kim Woo-BinLee Jun-HoKang Ha-Neul Director: Lee Byeong-heon
Kim Woo-Bin, Lee Jun-Ho and Kang Ha-Neul star int this dramedy about three friends as they all turn 20. Chiho, Dongwoo, and Gyungjae must now decide what to do with the rest of their life. Lee Byeon-heon directs the three young stars in this feel-good film.
Trailer:https://www.youtube.com/watch?v=XjoxzJsbras
Watch TWENTY for FREE now:https://www.iflix.com/title/movie/259008
EXO NEXT DOOR
EXO, one of Korea's biggest boy bands, star in this fun, romantic film about first love. Yeon-hee is a shy and bashful introvert, who gets the shock of her life when when boyband EXO moves in next door. With Chanyeol trying to win her attention and D.O. quickly developing feelings for her, Yeon-hee's dream of a secret romance with Asia's heartthrobs just might come true.
Trailer:https://www.youtube.com/watch?v=2QN7D7SV8qs
Watch EXO NEXT DOOR for FREE now:https://www.iflix.com/title/movie/258076
SORI VOICE FROM THE HEART
In this moving family drama,Hae-Gwan (Lee Sung-Min) searches for his daughter Yoo-Joo (Chae Soo-Bin), whom he was told died in the Daegu subway station fire. Hae-Gwan refuses to believe she is dead, and is determined to find her. One day, he gets word that Yoo-Joo was seen on a faraway island. He decides to hang around there for any sign of her, to no avail. One night, while on the beach, Hae-Gwan finds a robot washed up on the shore. He discovers that this robot saves every conversation made on a phone. Naming the robot Sori ("Voice"), Hae-Gwan believes together they can find Yoo-Jo.
Trailer:https://www.youtube.com/watch?v=dmD–1rCI4g
Watch SORI VOICE FROM THE HEART for FREE now:https://www.iflix.com/title/movie/257757
ABOUT IFLIX
iflix is Southeast Asia's leading entertainment service with the widest and most compelling selection of TV shows, movies, hyper local originals, premium live sports and up-to-the-minute news from around the world, available to stream or download, on any internet connected device…wherever, whenever.
iflix now offers users two exceptional experiences through its iflixFREE and iflixVIP offerings.
iflix is currently available to consumers in Malaysia, Indonesia, the Philippines and Thailand, with the service also covering Brunei, Sri Lanka, Pakistan, the Maldives, Myanmar, Vietnam, Cambodia, Nepal, and Bangladesh.
Learn more athttps://blog.iflix.com