Dapitan. The home of wonderful finds. I remember going there a years ago in search of Christmas decor when I was newly married. Years later, I went there to look for wooden stuff and what nots. I remember walking the streets of Kanlaon and going into the Dapitan Arcade to just browse what they were selling. I remember too that they change the items they sell depending on the season. Nowadays, parking is a huge problem. I've often wondered what will happen to those who frequent Dapitan Market.
Look no further, but with the comforts of an open parking area beside it – comes, #LittleDapitan. It's housed on the compound of Ayala Malls Cloverleaf in Balintwak. It's literally a #LittleDapitan because the stalls hail from the actual Dapitan Market! Here are what I found when I went around:
These #capiz decorations are a classic in Dapitan! It's so nice to see them showcased and being sold here in #LittleDapitan at #Cloverleaf!
How cute is that drawer chest with numbers on them!
These #GratitudeCups are a winner for Christmas gifts! I personally can never have enough of mugs. They're so useful for me and I appreciate more that they have words like Thank you and Congrats!
The classic #ChristmasParol will never be absent during the Christmas season in Dapitan Market!
The clocks above and below are a sure hit for those who are in the lookout for timepieces for their home. My Panget is a sucker for clocks! I'm sure he'll have a field day looking at them!
The wall decors above and the wooden series shelves below are so nice! I really wanted to get them, but the realized – I didn't know where to place them in my home. But they're really nice!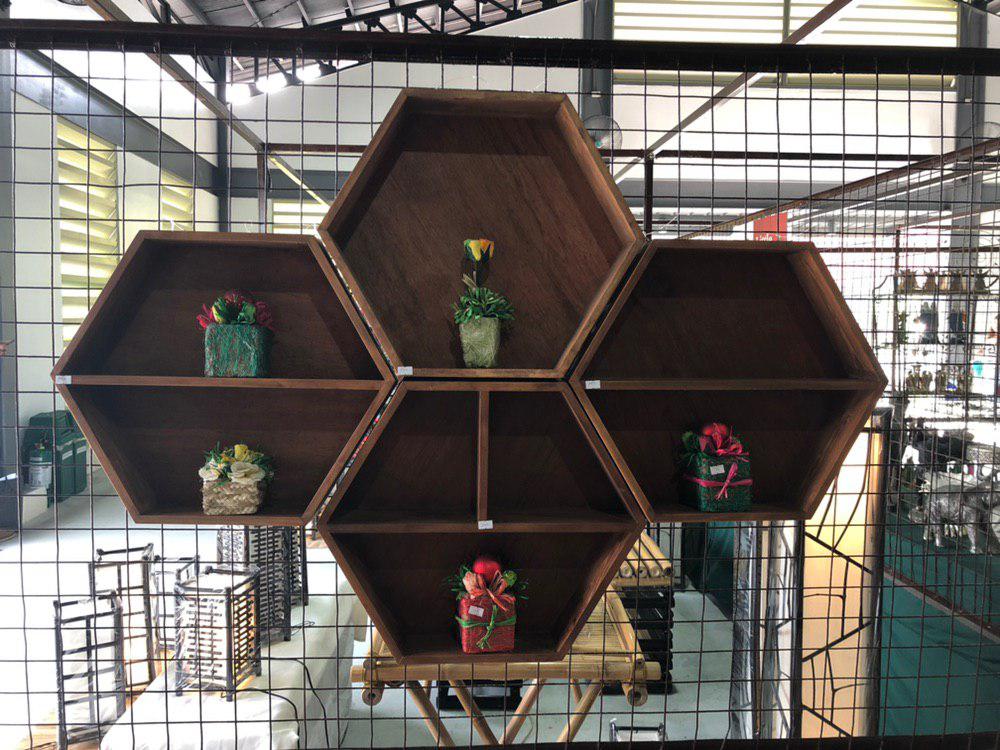 Ceramic displays!
The signage above really made me smile.
This blue piggy is my most favorite purchase. I have been wanting to get a real piggy bank, but most of what I see being sold are made of plastic. This is ceramic! Look how cute! I didn't need to think if I needed it, I wanted this. I wanted this so much! Hahaha… I had a nice time walking and looking around the stalls of #LittleDapitan. I'm sure you will too! So head on out to Ayala Malls Cloverleaf! There, you won't have problems with parking and getting rained on. #LittleDapitan is covered!! Cool, right? Sharing with you what I got in #LittleDapitan at Ayala Malls #Cloverleaf