Lotions have been a part of my kids' regimen since they were born. I personally do not remember hearing from my mom that they had to put lotion on me and my twin brother. Honestly, putting on lotion was foreign to me until I was in college. I still dislike the feeling a lotion leaves when I put it on my skin. Would you believe that it was only recently that I appreciated lotions?
Anyways, a few weeks ago, I heard from a friend that they use a *spray* type of lotion. This got me curious and so I asked what brand – I was surprised to learn that the brand is Biolane. Biolane, we really use – but the real lotion kind, the one in the tubes. Since Shobe (a term for younger sister in Hokkien) 's lotion was running out – I decided to buy one to try.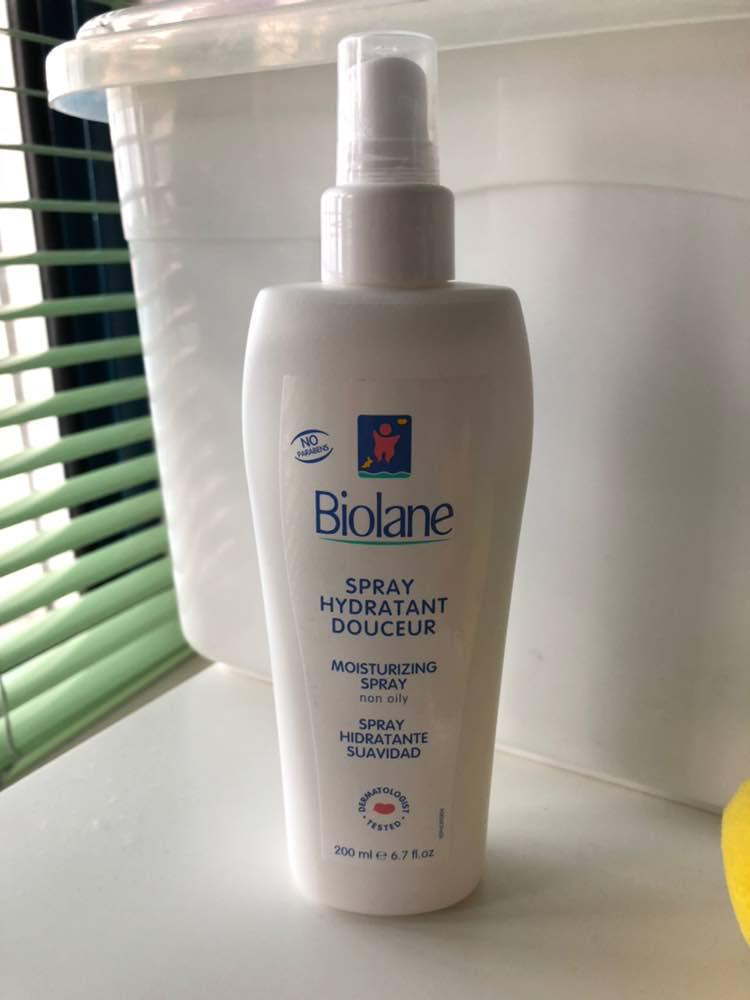 Yaya immediately tried it the next morning. She was skeptical at first, so was I. But you know what, we were really amazed on how little of the product can go a long way. So far, it's been great. It's really economical (since you pump the spray just a few times), application is really easy and fast, it's non greasy (my favorite! I hate greasy and slimy feel!) and the scent is really mild and lovely that I want to hug and kiss and smell Shobe all the time. We all love it!
I will update this post when I finish the bottle. Biolane is available in Shopee – Biolane They have a physical store at the Mega Fashion Hall in SM Megamall Biolane is hypoallergenic; ZERO alcohol, ZERO parabens, ZERO phenoxyethanol and phthalates and is formulated with active natural ingredients. (This is NOT a sponsored post as I paid for the product myself)