I'm a sucker for shampoos. Yes. I loooove buying new shampoos. Hahaha! So when I saw this Pantene Micellar Shampoo from my friend – M's sister's feed – I knew I wanted one. And it was by luck that my friend M was going to Bangkok, so I asked her to buy for me.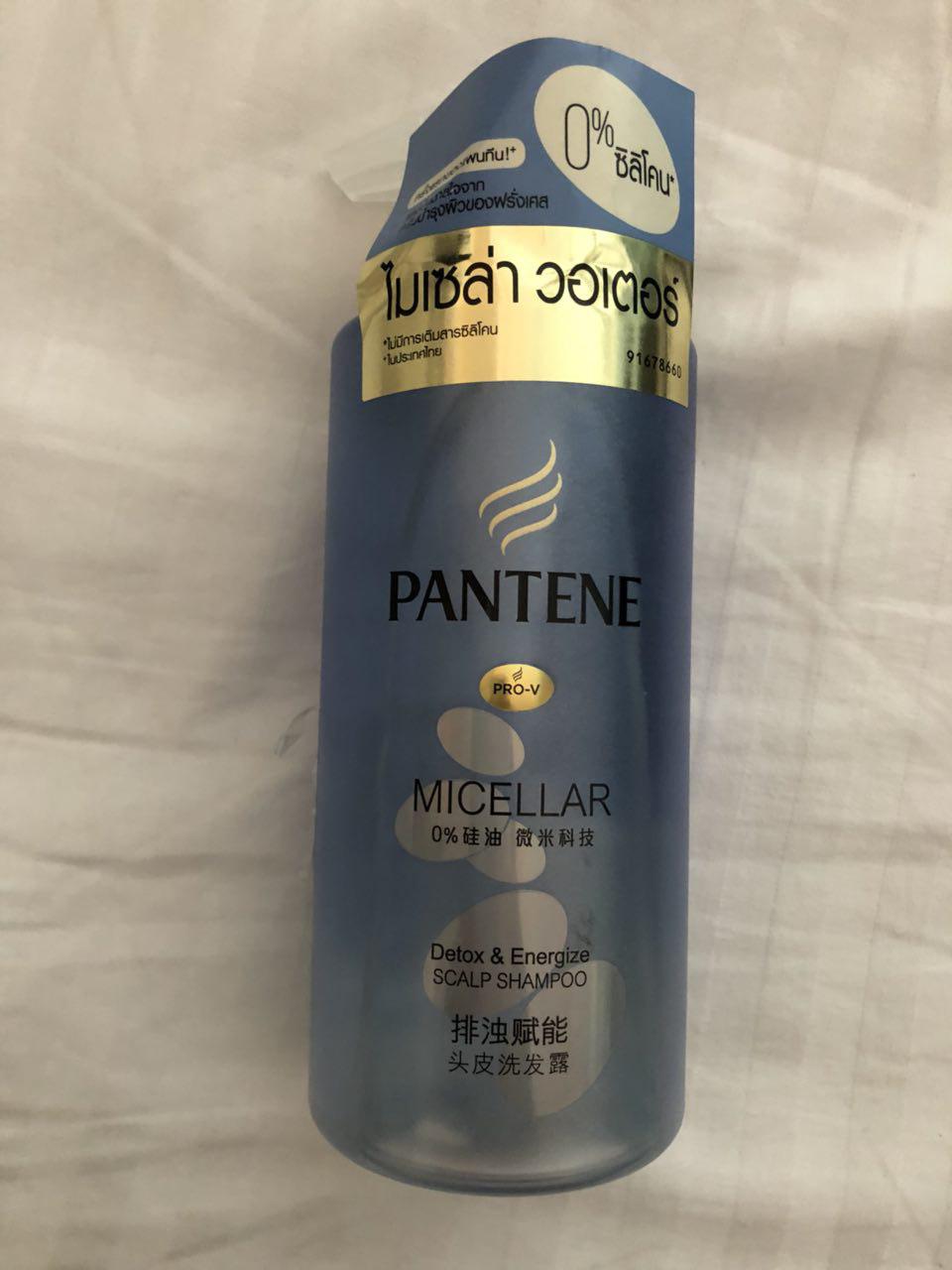 First off – it's in Thai, so I couldn't understand the directions. I tried to Google Translate, but it couldn't. So I just used it like a normal shampoo. It was so fragrant and after, I noticed that I felt my head was lighter. I'm sure you know the feeling. My hair felt softer too.
When I was smaller, elders used to tell me to wash my hair every other day. I think I followed their advice until one day that I felt my hair was too oily already. It wasn't fun being paranoid that my hair was oily and flat. So I decided to wash my hair everyday. It was only recently that the thought entered my mind again because of falling hair and having my dreaded *white* hairs. I honestly can't believe how conscious I have gotten since seeing so many white hairs on my head. I know I'm aging, but it's one thing that I am so very conscious of – simply because they're baby white hair sticking OUT from my head! Hahaha. So I tried the do not wash your hair everyday on a whim. Can you guess how long I lasted? Hahaha.. I lasted for three days. THREE DAYS! I think I could have gone more than 3 days, but I was too conscious already. My hair was still soft and not oily on the 3rd day of not washing. My scalp did not feel itchy at all and my hair and head still felt light. It was AMAZING really. I finally found a shampoo that can my scalp and hair *rest* for a few days. I just used one pump for my medium length hair and followed with a Pantene conditioner as well. I don't know where it's available elsewhere but for sure in Bangkok there is. So, if you know of a family member going to Bangkok, ask to buy this for you – price is about PHP350.00 converted.