ALL Wednesdays of May from 3pm to 6pm, INDULGE yourselves with these grande Starbucks Frapuccino for P100! Yes, you read that right – P100.00 only! BEAT THAT SUMMER HEAT with #StarbucksGrandeWednesday! On May 2 – Have this delicious Matcha:
On May 9 – have this Almond Frapp
On May 16 – a Strawberry Cupcake!
On May 23 – Butterbeer!!
Last but not the least – May 30, the Candymint!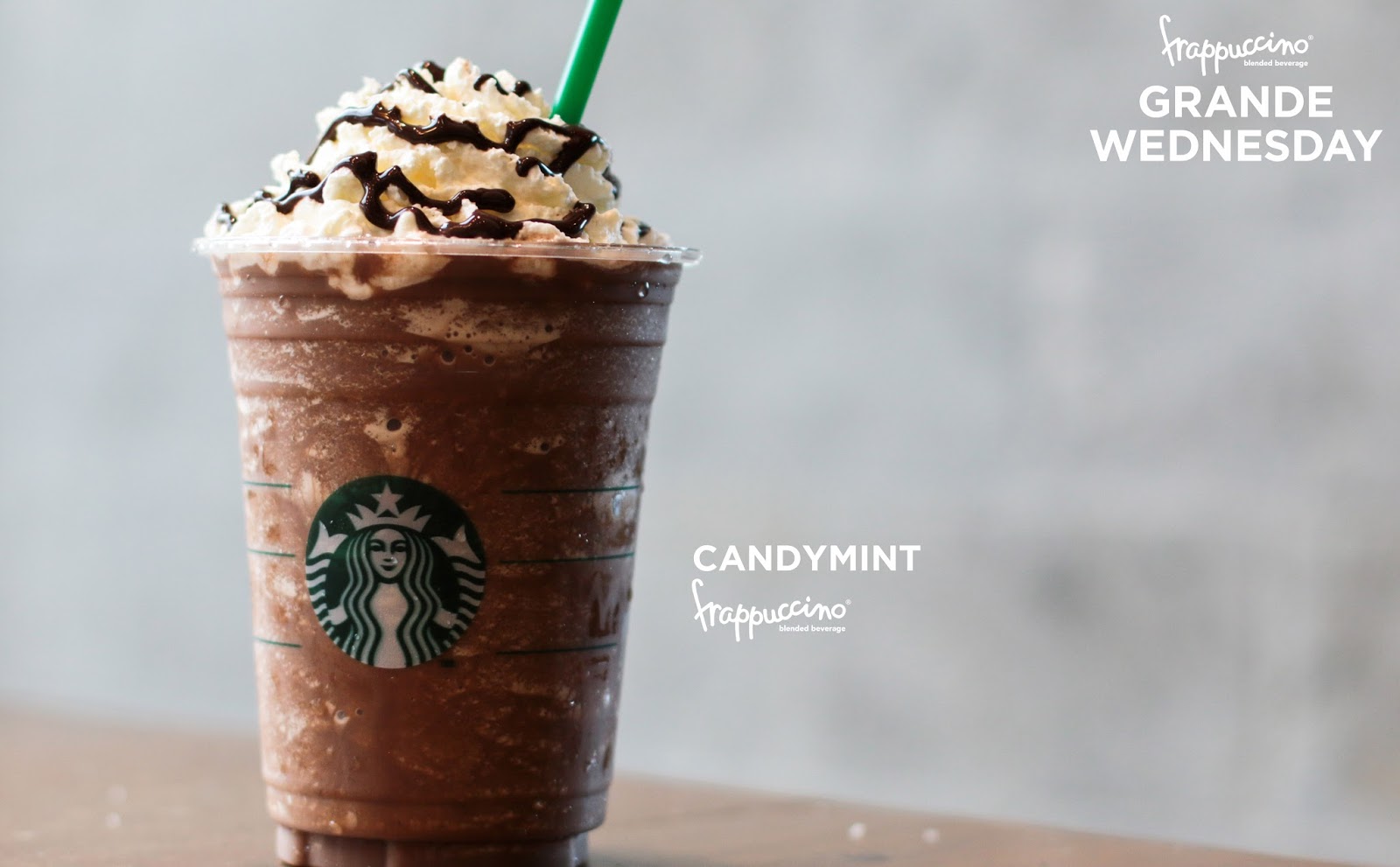 Enjoy the summer with these Grande Wednesday!